Skip to comments
Hello everyone!

My EZ-B came in little over a week ago. The delivery time was great, no problems.
it came in just fine and on time. So I started building my hexapod robot,
I call it 'Hank'.


He is made out of an old Cisco E1000 wireless router I had laying around.
Its got 6 legs, each using 3 high torque servo's (18 servo's total). Its got
one ultrasonic ping sensor mounted staticly without any servo's. So all 20
digital ports are taken. 2 for the sensor, 18 for the legs. I will have to say
that the board does indeed brown out fairly quickly, even with the use of
the table powersupply I ordered with the EZ-B. So alternate power for the
servo's is a must. If anyone could show me a picture of where to cut the
proper leads on the board for an external battery source, I would really
appreciate it very much, as I do not want to damage anything.


Allthough I have begun compiling some scripts for centering the legs and forward
movement, it can't rightly stand nor walk by itself yet without browning out almost
instantaniously. I also notice that while compiling the scripts, the command for
'servospeed' does not seem to affect the speed at all. Maybe this is due to the use
of high torque servo's, I'm not sure, but the servo's seemingly keep running full power and
obviously Hank is one hyper robot, lol. But it uses a lot of power too, anyone
have any ideas of how or why I cant seem to slow it down? Ive tried
combining it with the 'sleep' command for several seconds but it will infact just wait
that time untill whipping out the next movement with full speed. I need to slow that
down somehow.

Obviously, this is just a quick mock-up and it needs a lot of improvement. Allthough the
frame is basically as it is, the legs ive slapped together outof some aluminium tubes
and are hot glued onto the servo mountings. The included plastic servo mountings are
quite soft and with the tubes glued like this, the legs bend and wobble easily and do not
offer enough support to stand on. the outer legs ive just hotglued on a tie-wrap that is
wrapped around their servo. I have ordered black acrylicglass but am still waiting for it to arrive.
When it does, i will begin finalising the legs properly and possibly include the lower base
of the frame. The router casing needs some final touches too. On the back it has a connect
button and the led indication symbols. I intend to place 2 leds and switches for the batteries
under the 1st and 2nd network symbols, and possibly attach some optic fiber cable to light up
the power symbol on the left using either led on the board. I was also thinking of possibly
placing 2 solar panels on its back to provide both batteries with a little extra charge.
I am still looking for a suitable battery for the servo's, as this will need enough amps
to feed all the servo's, without being too large and will not exceed 6v. though some
datasheets for the servo's show 4.8v - 7.2v range, would a 7.2v battery not be too
much for the servo's?

Well anyway, Ive attached some pics. I hope you guys like it. Though keep in mind
that the legs are temporary so I could begin making some simple scripts untill I receive the acrylic glass lol.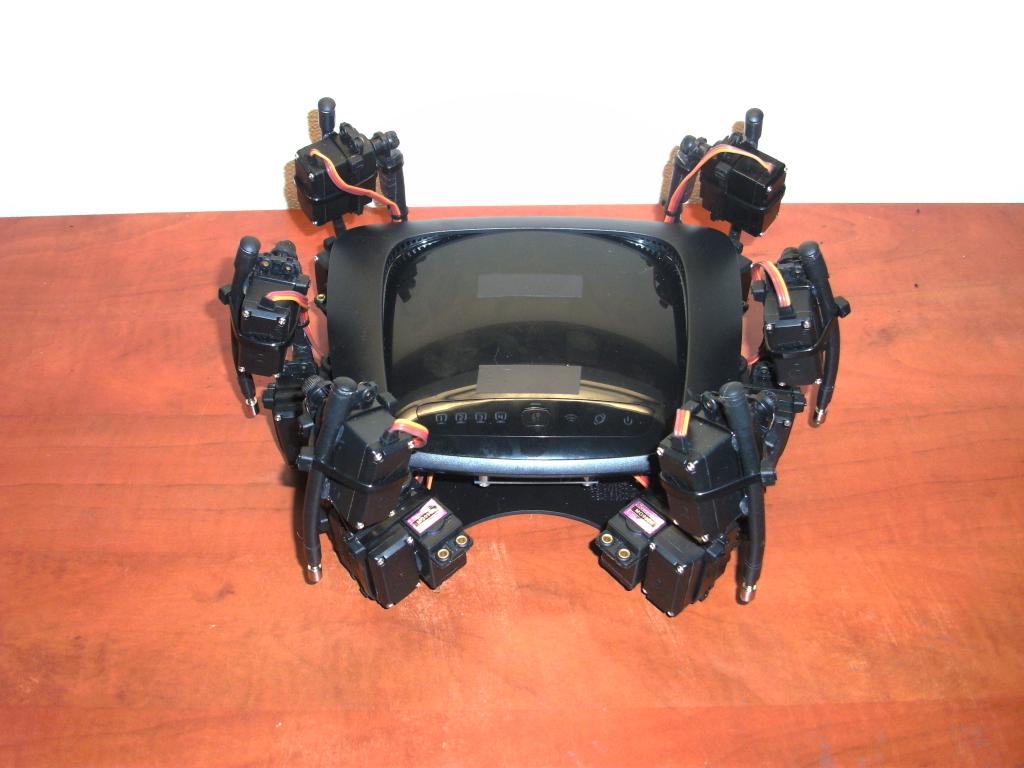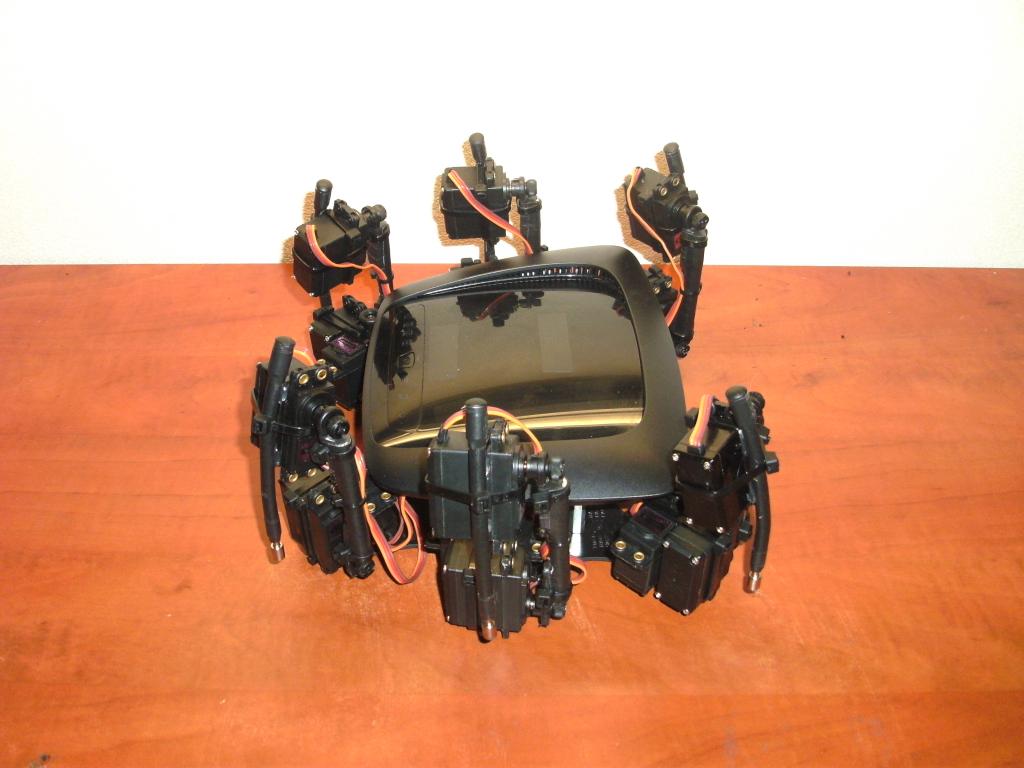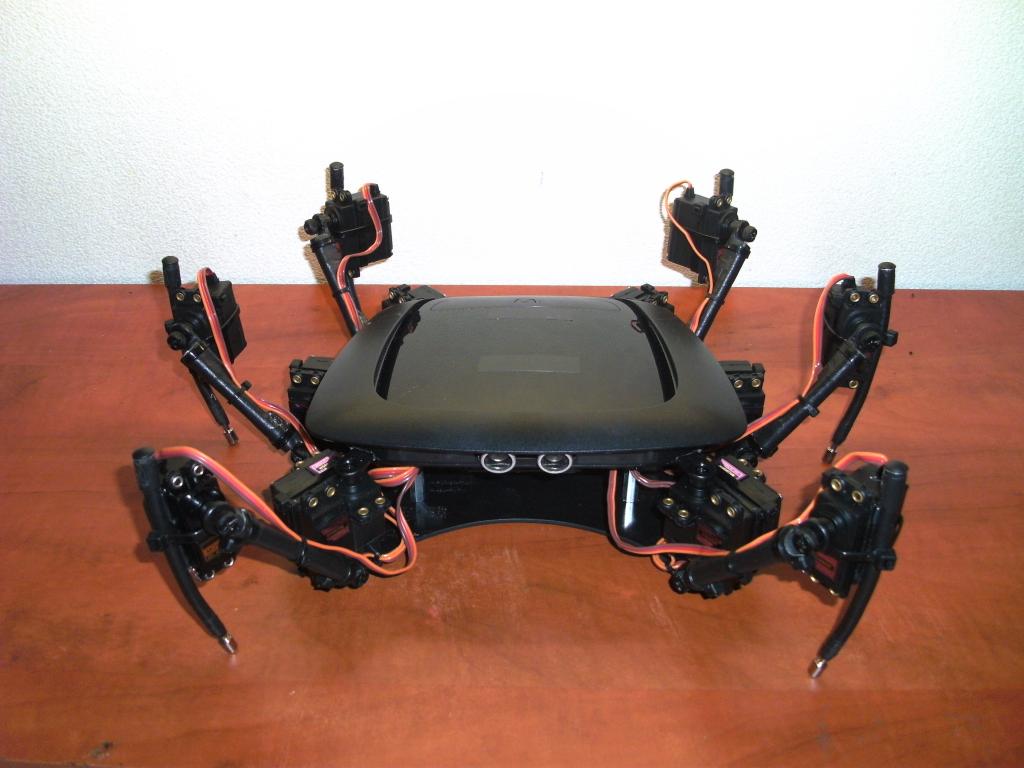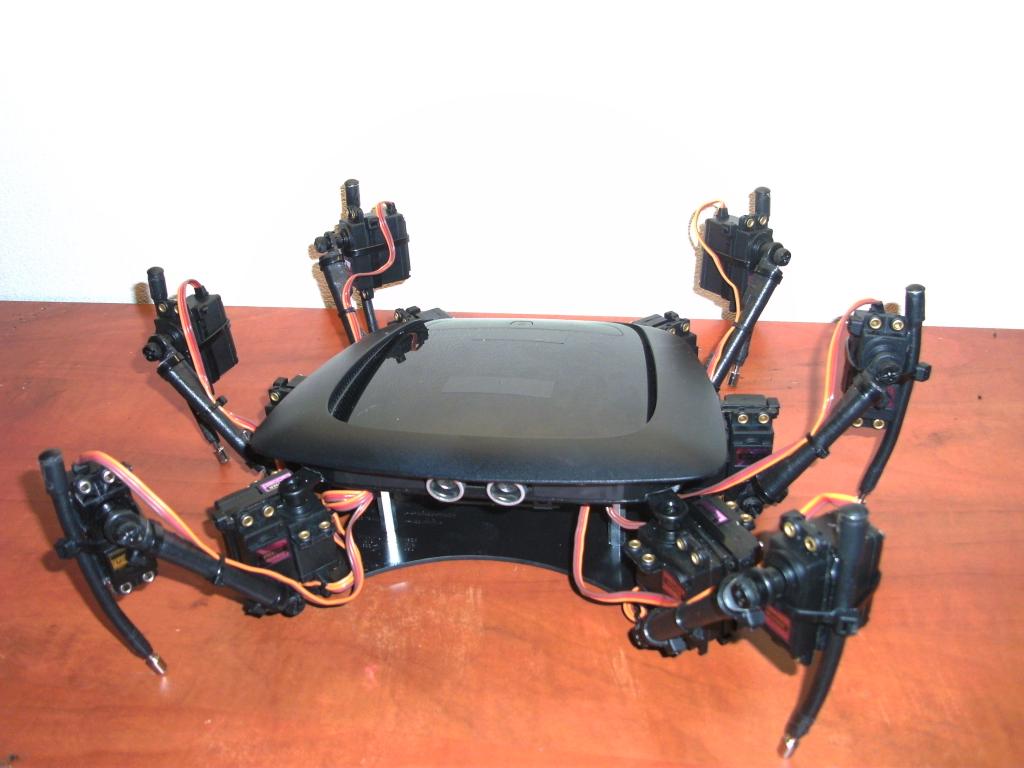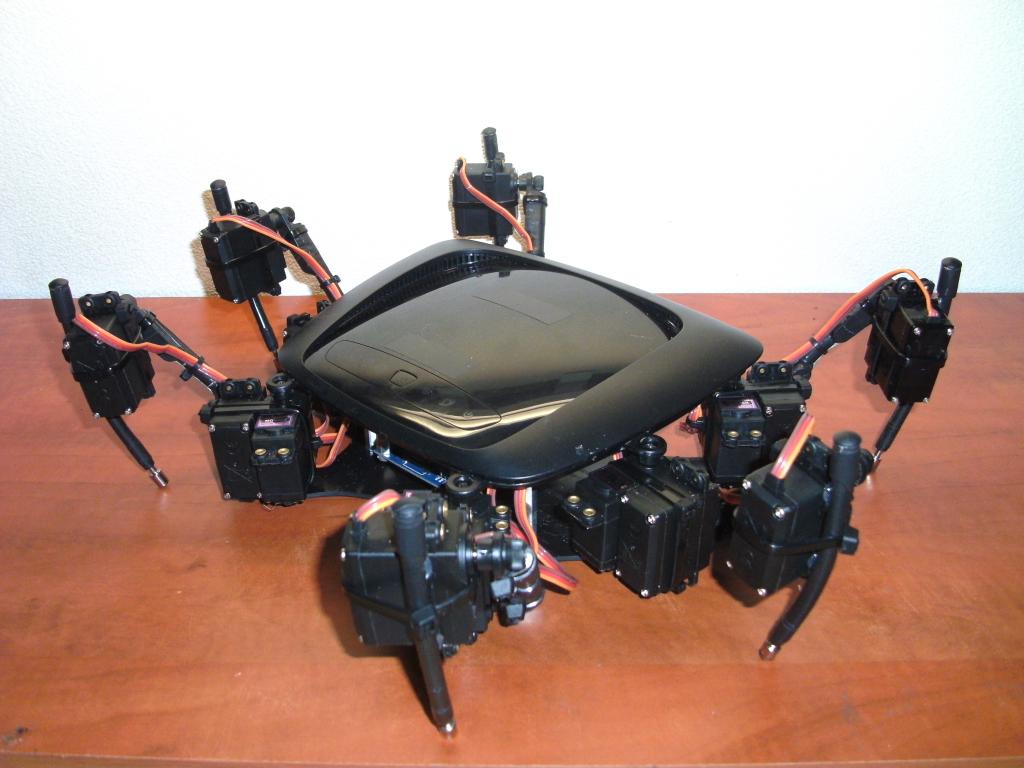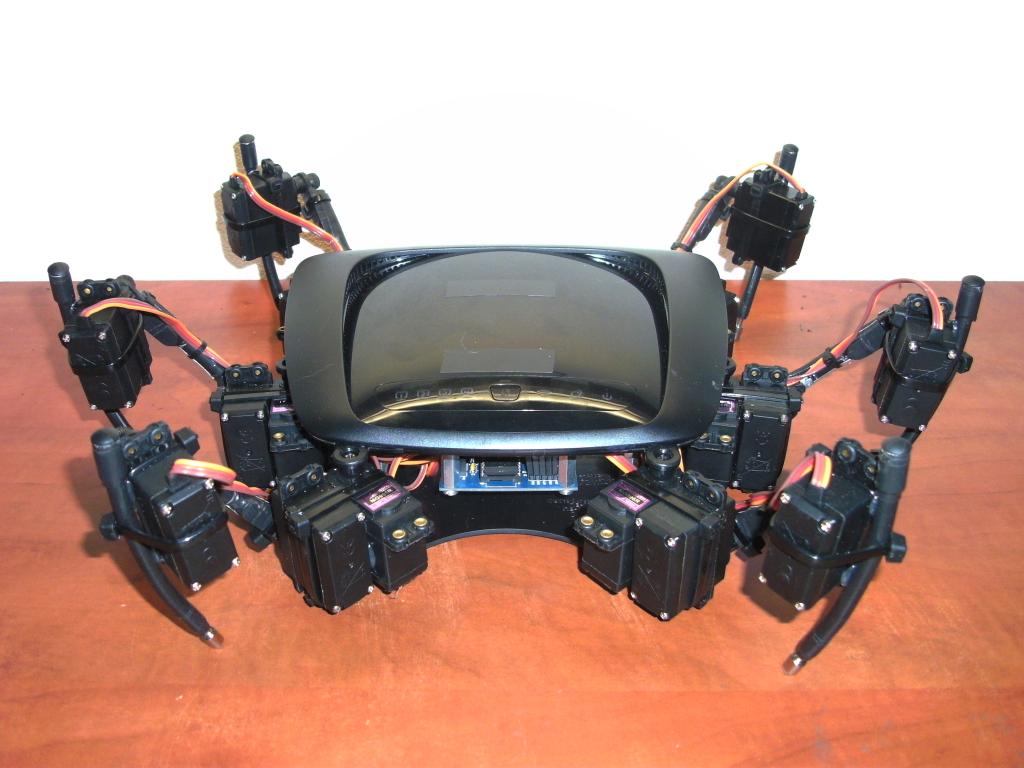 Thanks, DJ Sures! I'm really enjoying EZ-B, with ARC I can easily set up some basic
scripts without any scripting knoledge and control it with my wireless 360 controller.

It's awesome! (oh, and I got a red LED on my board! :D)

Kristian.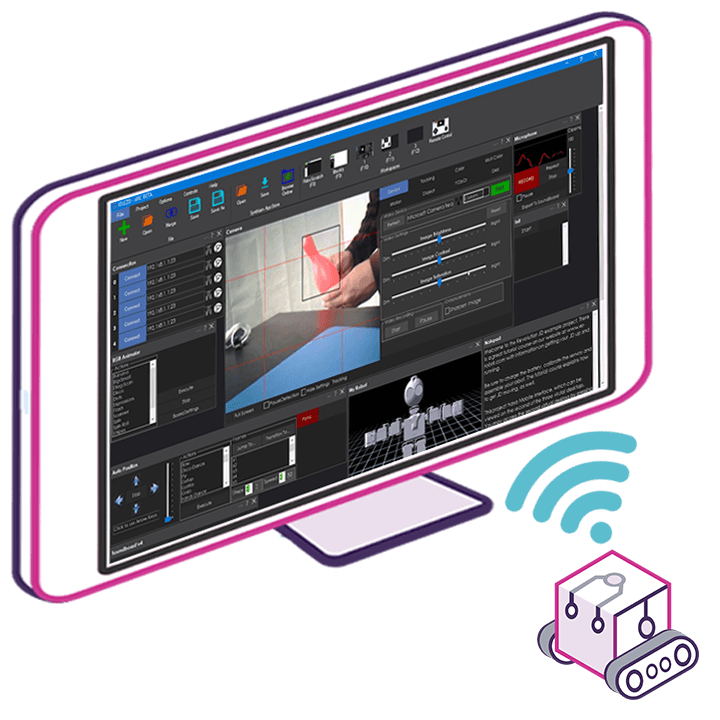 Upgrade to ARC Pro
Become a Synthiam ARC Pro subscriber to unleash the power of easy and powerful robot programming