Skip to comments

Before my 3D printer went down I managed to print out ( a while ago ) one of Perry's designed eyepods assembles.

While I'm waiting for parts for the dual extruder head assembly, I decided to see if I could get the EZ-B IoTiny to control the Neopixel via the Ardiuno Nano using the recently re-posted old tutorial of David Cochran NeoPixel Ring with Arduino Nano as the control board.
The Arduino sketch is a bit buggy? but I managed to get it working OK.

It works quite well, created a simple script to control the two servos and the Serial commands for the Ardiuno to run the Neopixel.
I used two Corona DS339MG servos, which were of similar size to the Hitech HS-225MG Perry used in his design, but a lot cheaper!

BUT for some reason the iris ( White ring ) doesn't show it changes colour when Videoing, but when you view it normally the whole iris ( white ring )
changes colour. I've used my iPhone and a video camera to video it, also changed the intensity of the Neopixel via script control, videoed it in light and dark conditions, but it makes no difference??


I would like to thank Perry for his design and 3D stl files of the Eyepod, its been great fun and challenging putting the eyepod together!!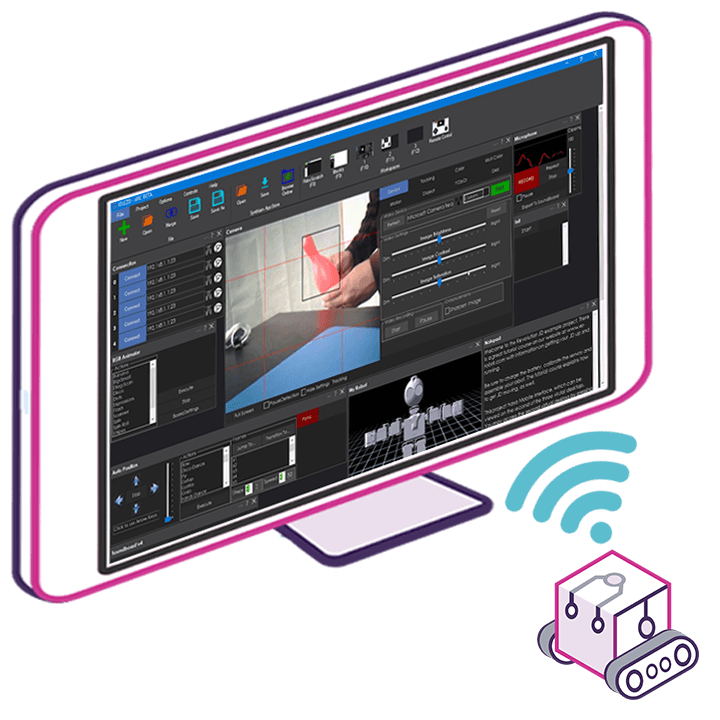 Upgrade to ARC Pro
Get access to the latest features and updates with ARC Early Access edition. You'll have everything that's needed to unleash your robot's potential!