Skip to comments
So I thought I'd share my Wall-E so far. Since I haven't got my hands on a toy Wall-E I decided to build my own. The idea is to build him out of plywood later on, but I wanted to make a test version out of cardboard first, and this is how it looks so far


Got a few things to wire and so on before he is fully functional, heres a list of the features he's gonna have later on:

- Tracks for movement
- Vertical/horizontal head movement
- Vertical arm movement
- Camera in left eye
- White bright LED as flashlight (for those night missions!
)
- Distance sensor (maybe more than one, depends on if one is enugh to avoid stuff. They will be stationary, thats why I maybe have to use 2, or more)
- Temperature sensor (Why not...?)
- MP3-trigger to do some speaking
- And probably something more I forgot...

He's currently powered by 2x2800mAH 7.2V batterypacks wich I've wired in parallel. I also threw out the wireless camera battery and now powering it through a EZ-B serial port instead.

Since I love coding, I will be writing my own controller software with the C# SDK, and try to implement some AI and stuff.

Here's some pics!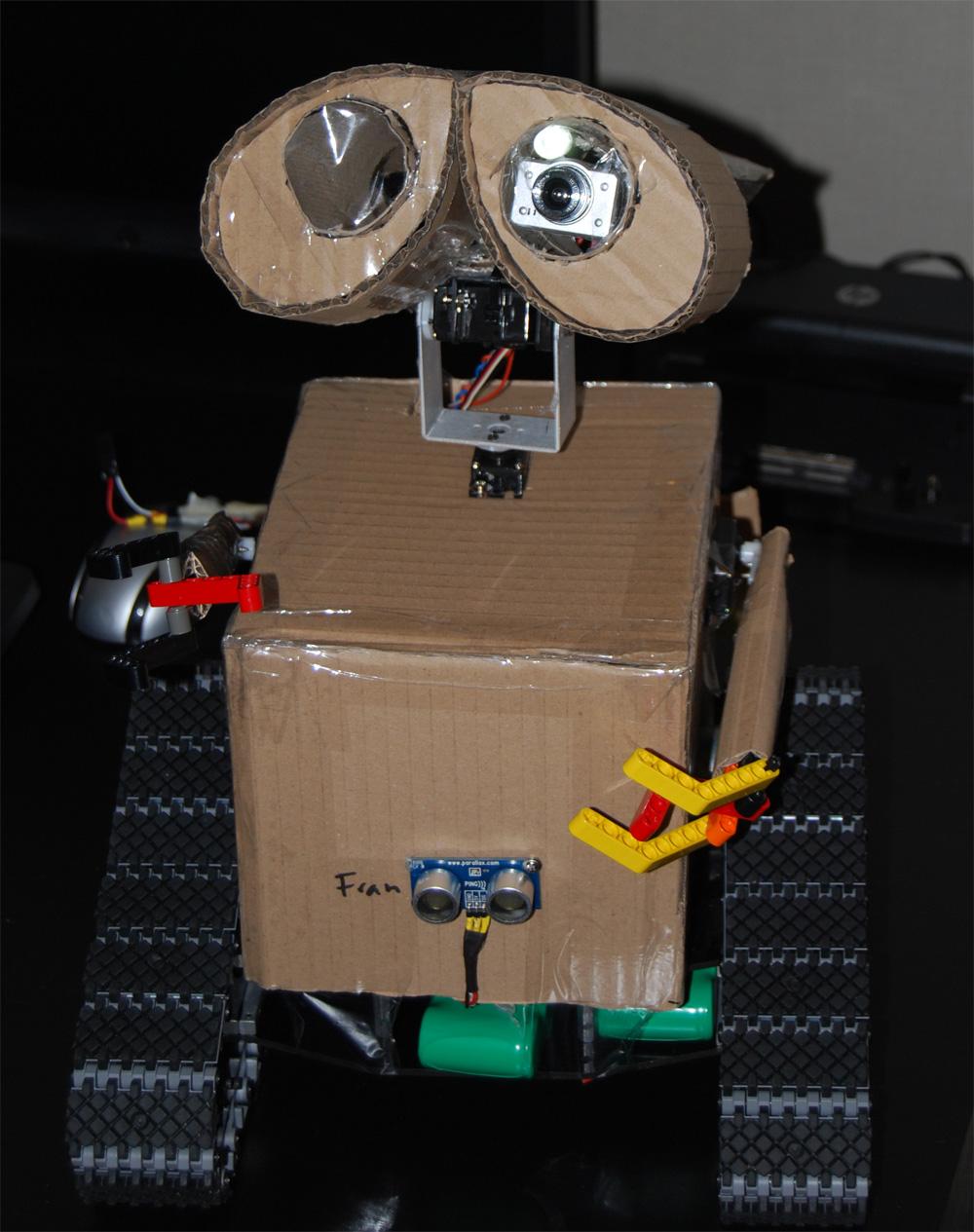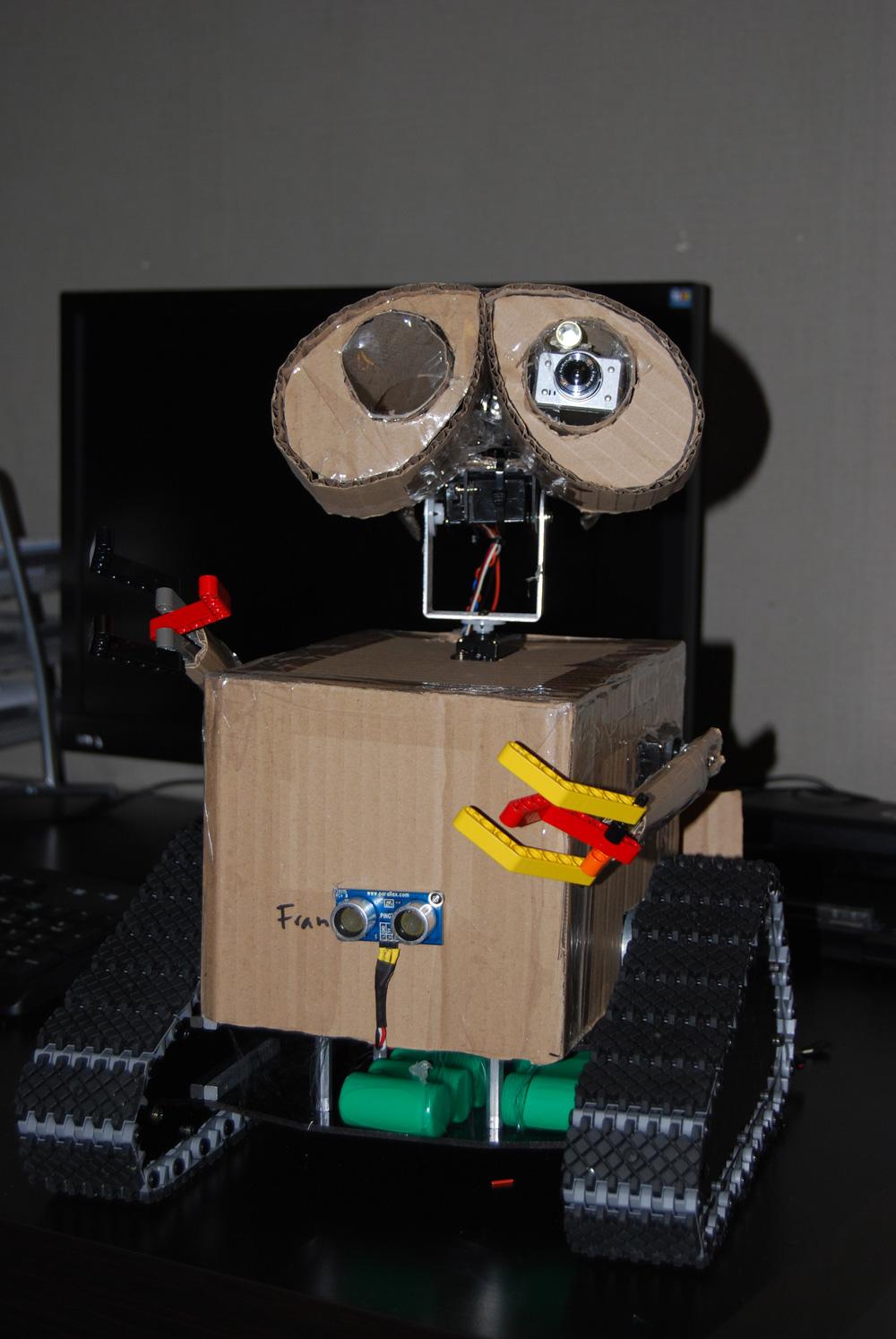 (Night mode!)