Rich
United Kingdom




Asked — Edited
I guess this could be classed as a blog type of topic. The idea is to show some insight in to how I work, how I go about updating the scripts etc.
I decided to totally scrap everything I had done on Ping Roam 1.2.0 a couple of days ago when the ControlCommand ScriptStartWait was brought to my attention. I wanted to use this, I knew it could be a better way of doing the whole Ping Roam script so out went what was done (despite it being around 98% complete).
So, since I was starting again on 1.2.0 the best thing to do was to print out all 10 pages (510 lines) of Ping Roam script and start to make some notes (this was while fighting the flu and spending any moment not at work in bed).
A couple of days later I ended up with a bunch of paper which looked exactly like this;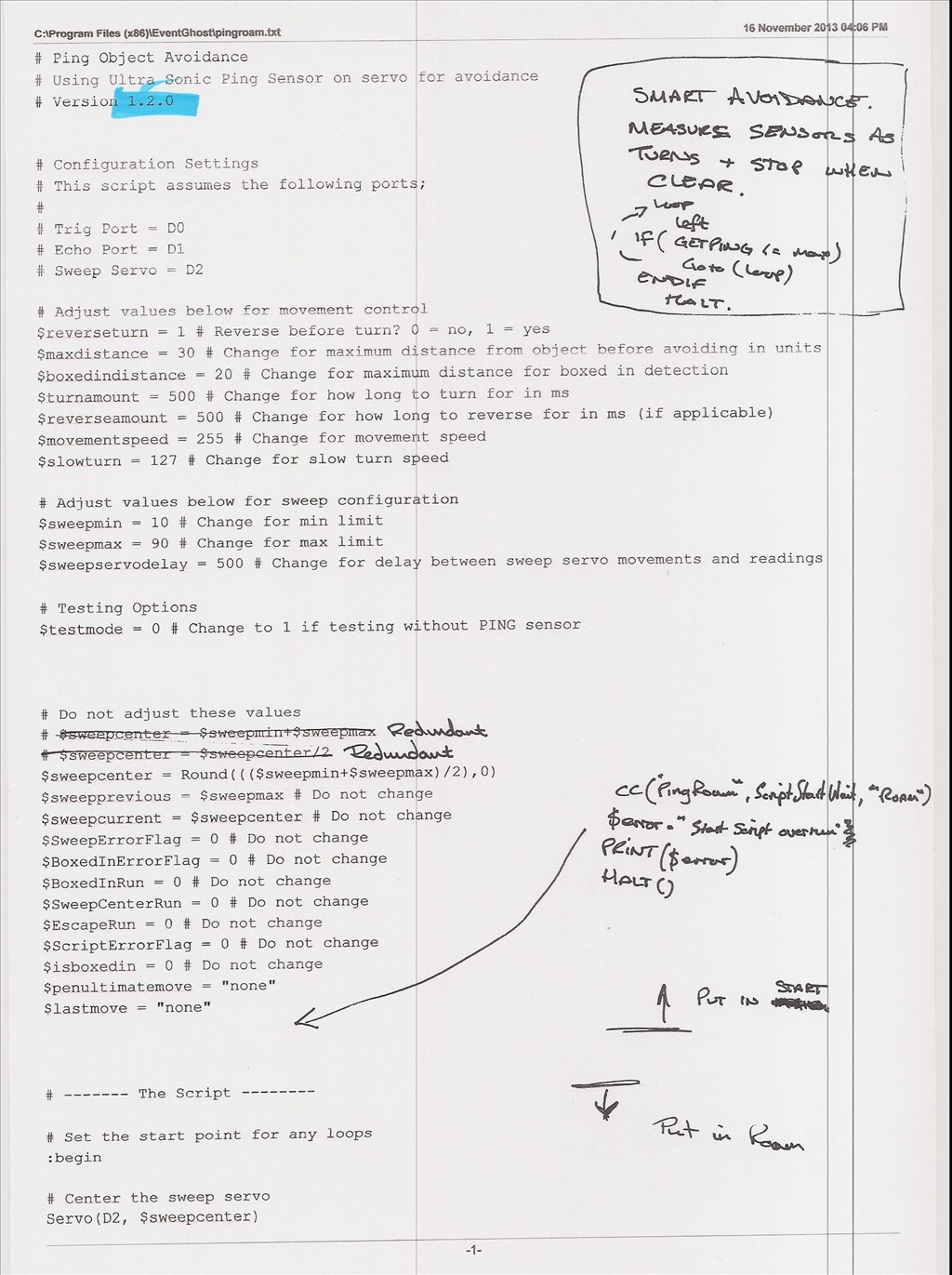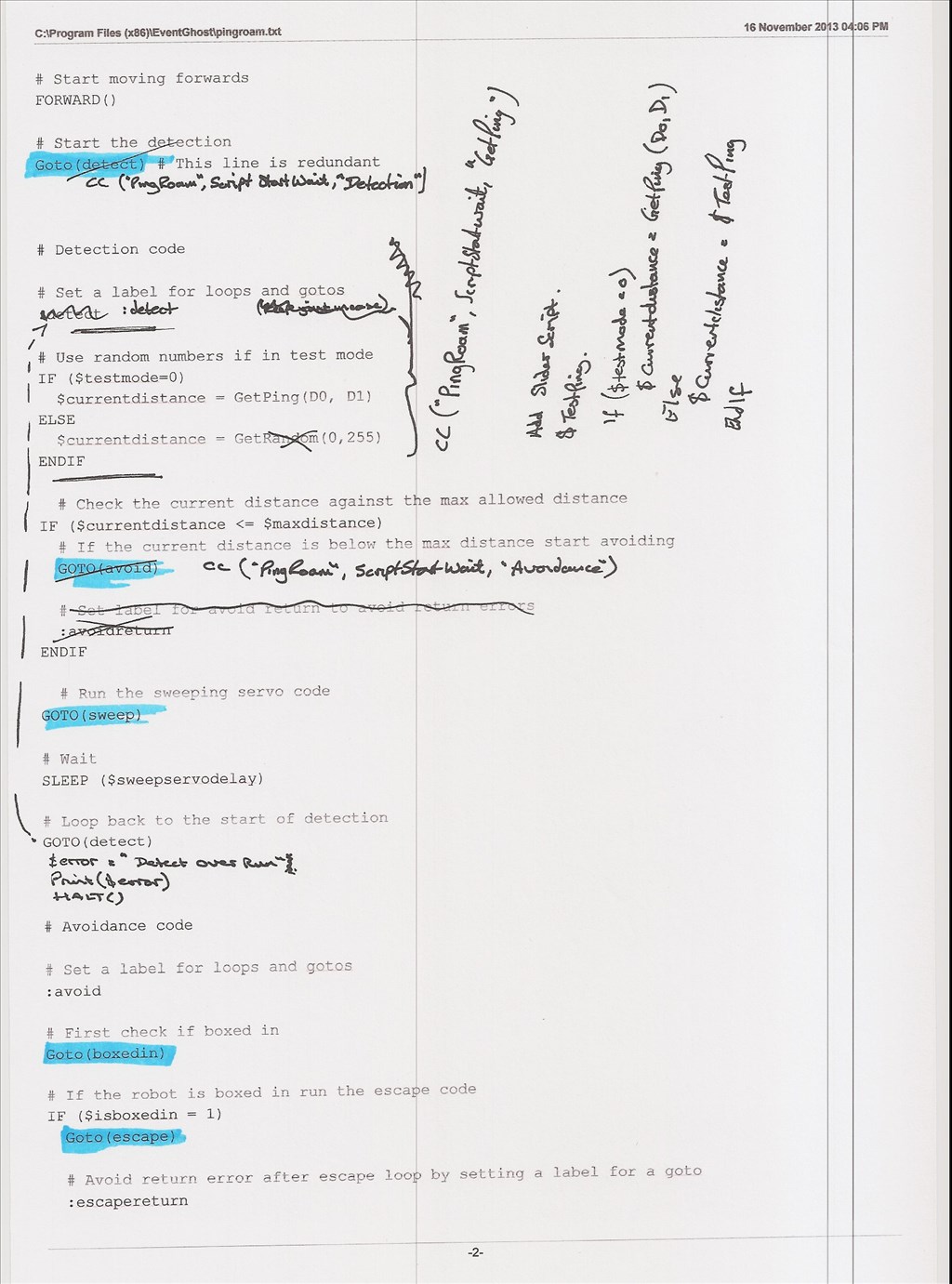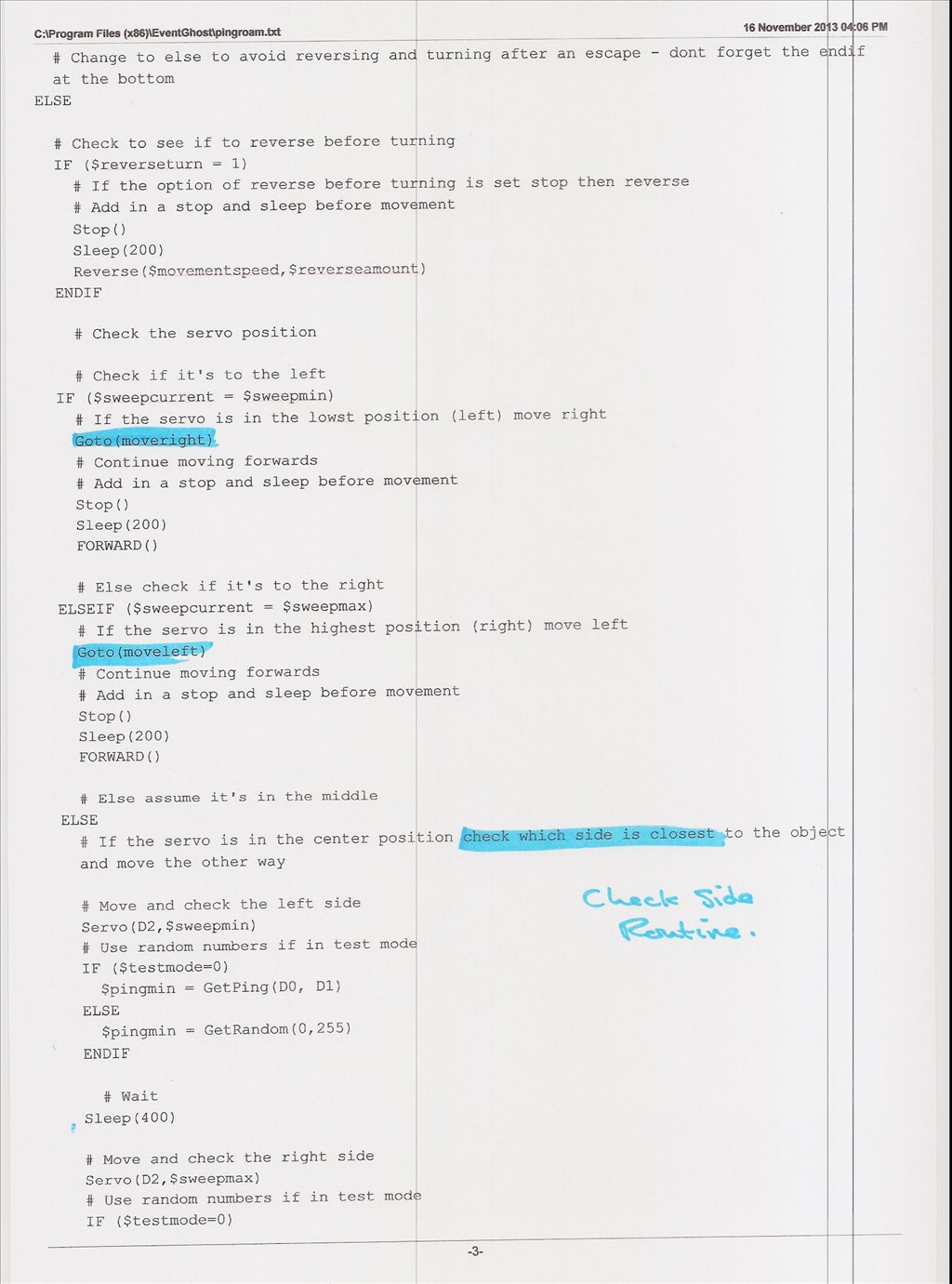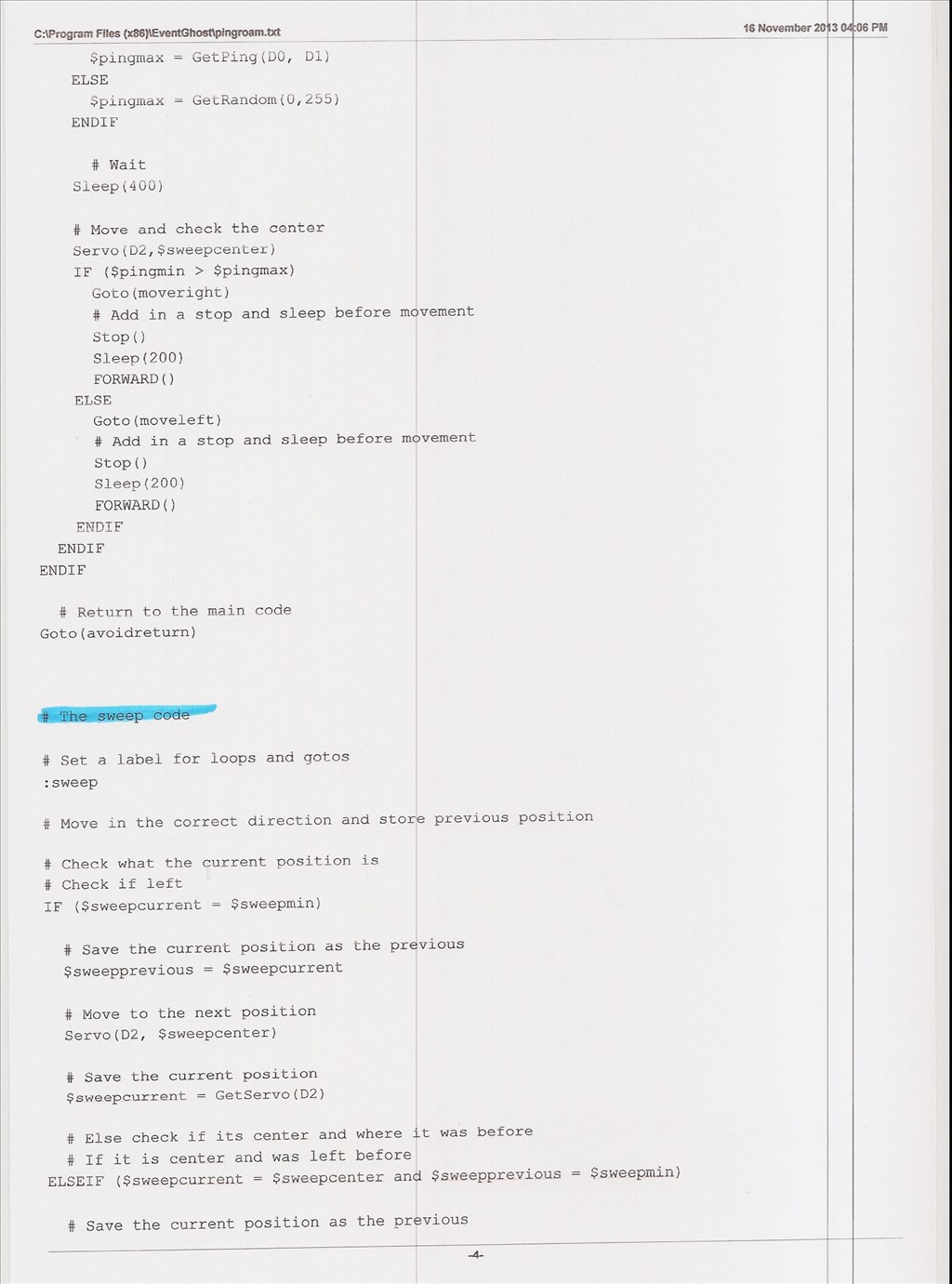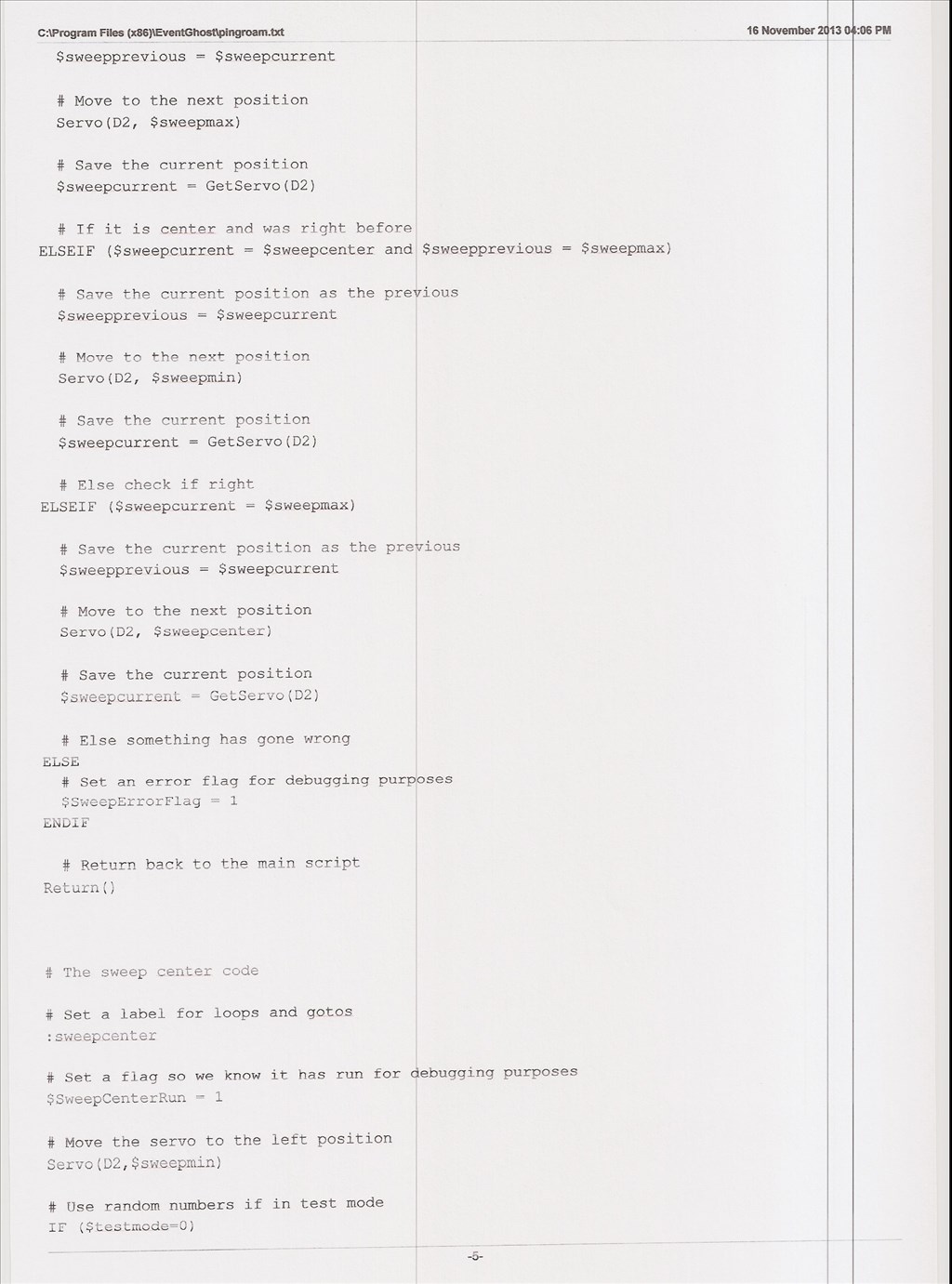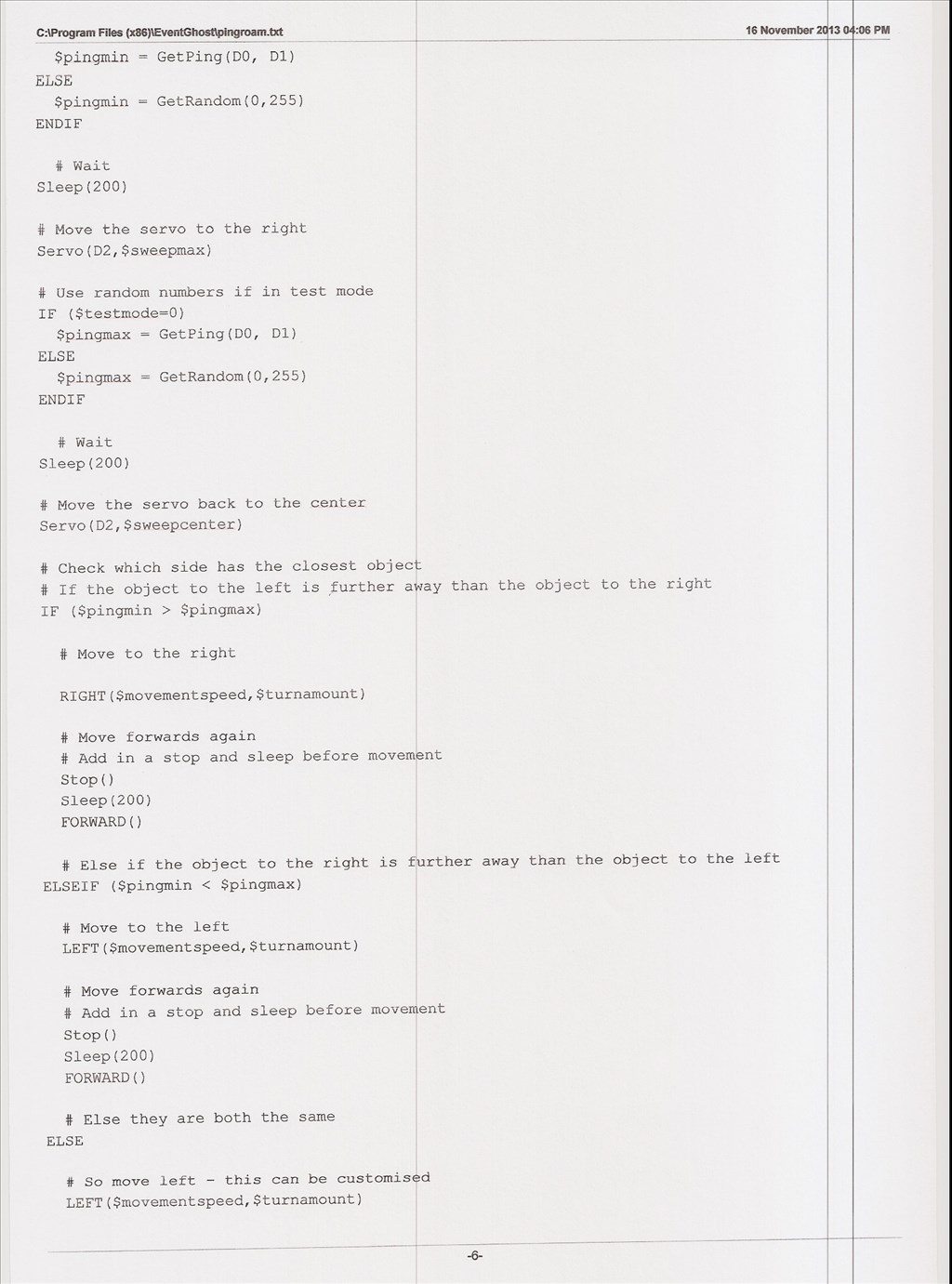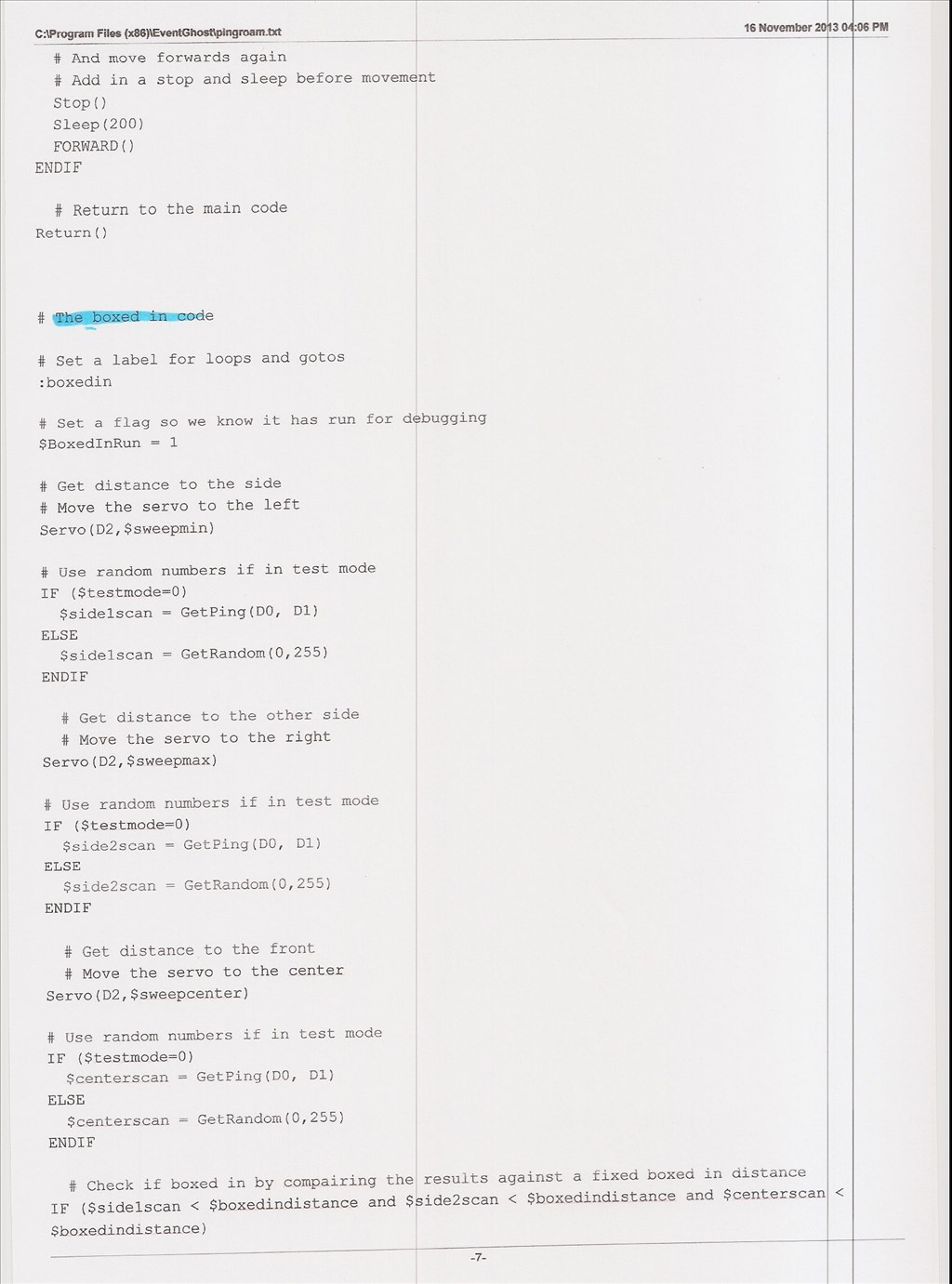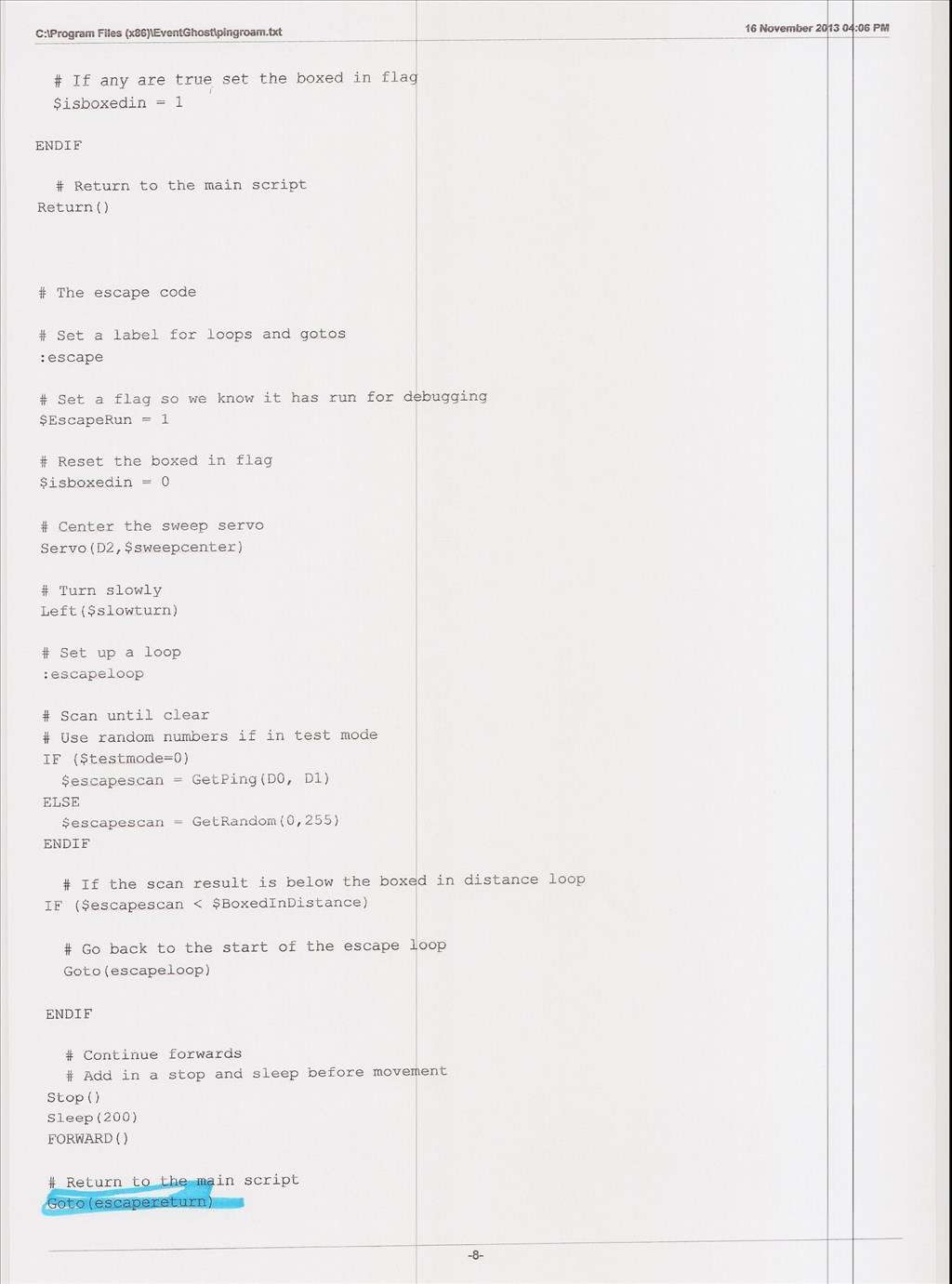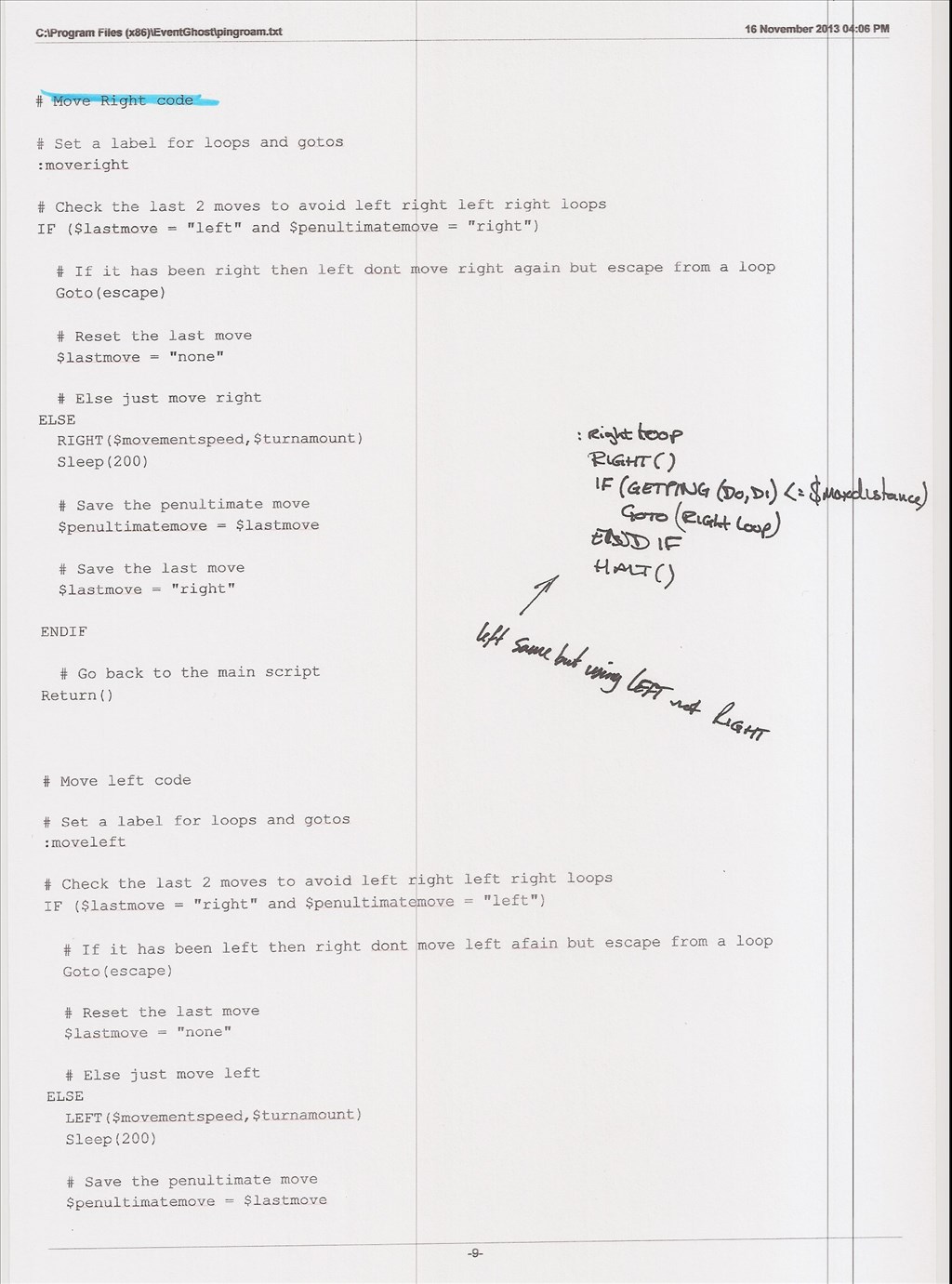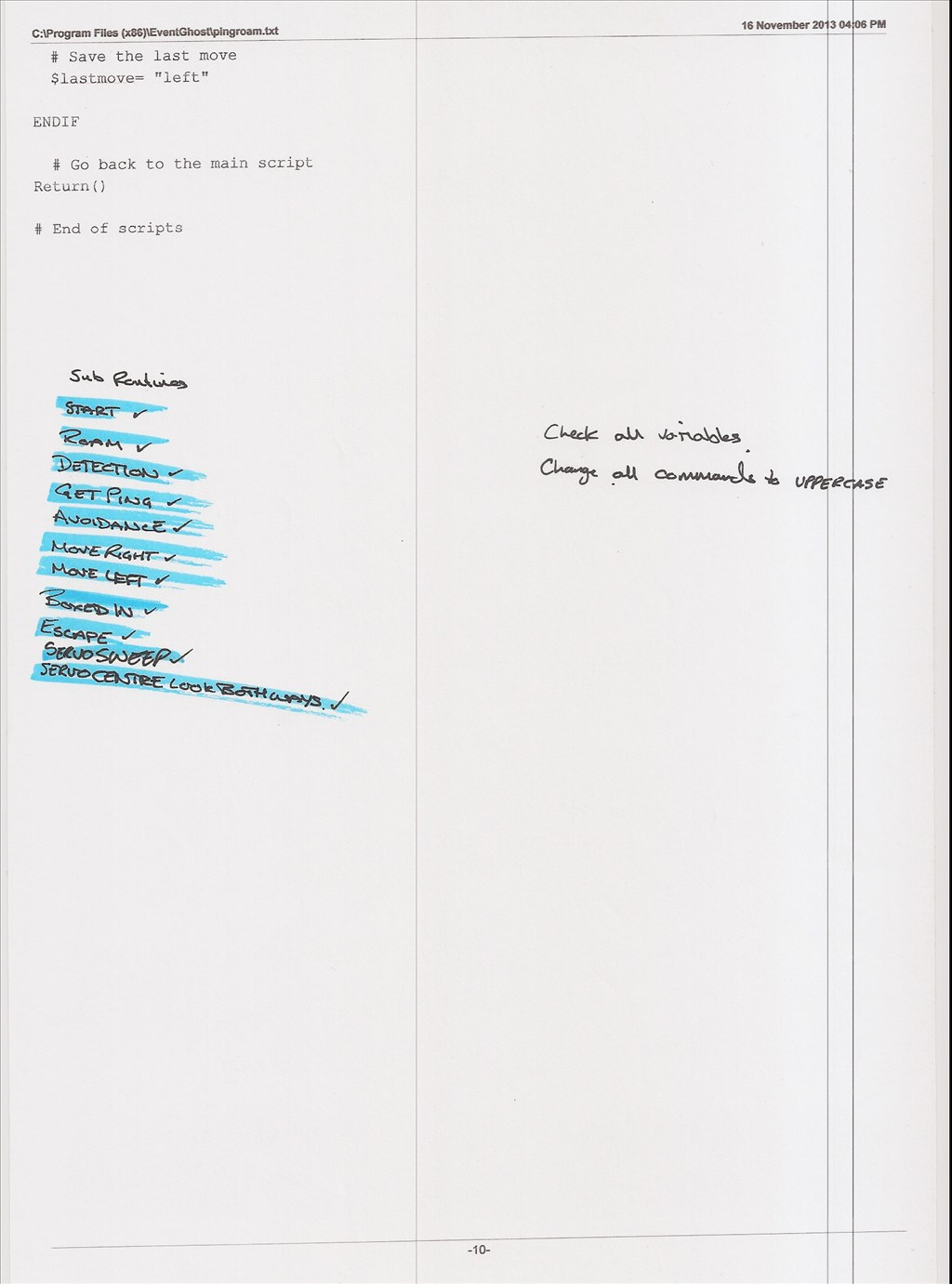 Now it's ready to start plugging in to ARC in it's new, modular, individual scripts. What better control for that than the Script Manager, aptly renamed as PingRoam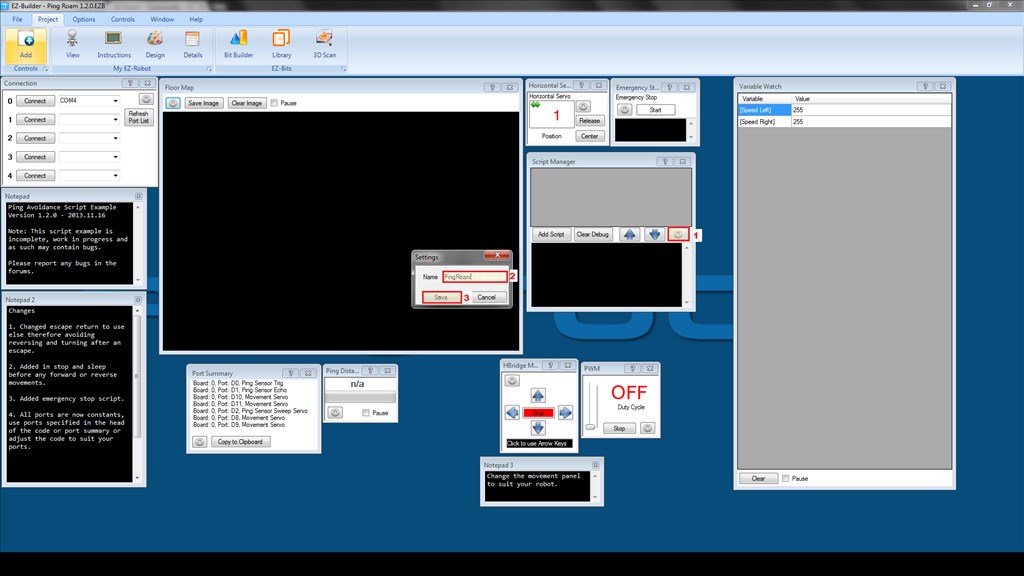 Next post I will be posting up all of the sub routine scripts in their current state (untested) along with notes etc.
Hopefully this (and future posts) will help you understand how I tackle the process of turning ideas into reality and take an old script and add in new functions, refine it and make it run better. If not then it's at least a record for me
Skip to comments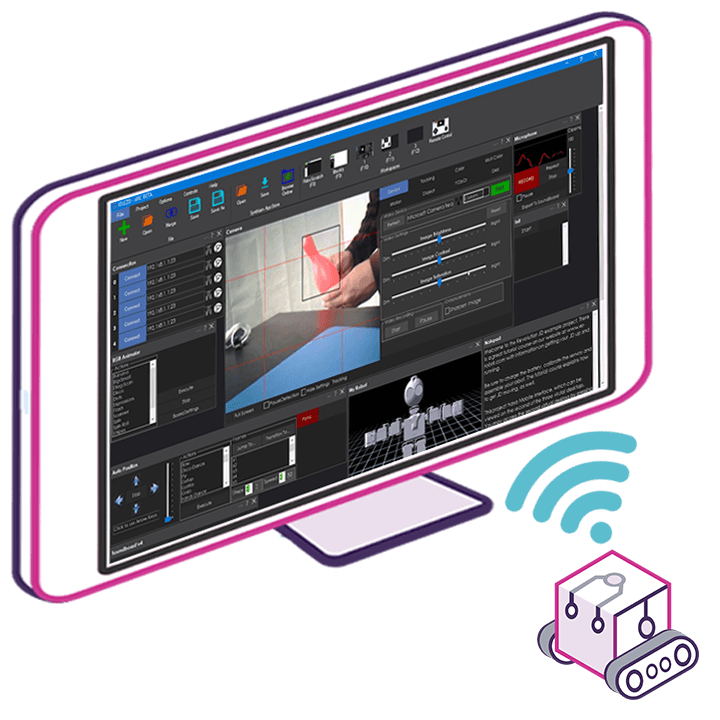 Upgrade to ARC Pro
Your robot can be more than a simple automated machine with the power of ARC Pro!