hello all, im in the process of building my first ez robot and ive realized how much i truly have to learn at once. anyway when i ordered my rover 5 chassis (4 motor w/ encoders model) i opted to go with the dagu 4ch motor driver since it supported the encoders. i now realize that as a beginner wanting to jump in head first this wasnt the best idea. im fairly certain ive figured out how to correctly connect the driver to ez-b and both to my 6v sla power source, but if anyone has a diagram of how to do this properly i would feel more comfortable. my major problem is scripting a custom control panel to drive this thing. i have no clue what im doing and a push in the right direction would be greatly appreciated.
maybe DJ will add this motor controller in a future update? as i understand it ez-robot works very closely with dagu and carrys the rover 5 in store so it seems likely. ill cross my fingers.
Skip to comments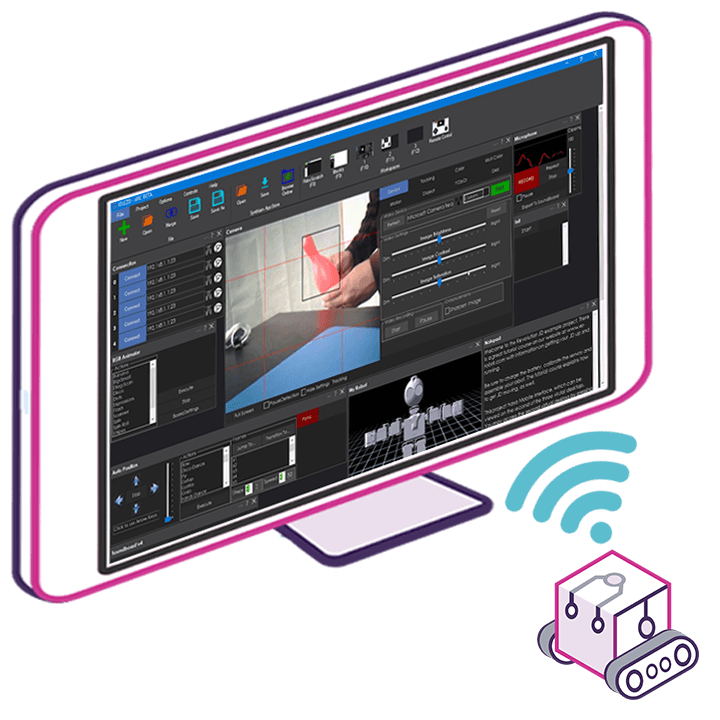 Upgrade to ARC Pro
Stay at the forefront of robot programming innovation with ARC Pro, ensuring your robot is always equipped with the latest advancements.