I ordered the EZ kit as a project to do with my 6 year old son. We watched the EZ-box video and intended to build that with him first up, however was given detailed instructions that "real robots had to be at least 4 feet tall!". With that design brief combined with a self imposed restriction to only use materials I could find around the house WE built the following. Its not C-3PO' or even half finished yet -but my son, James, has had some fun playing with it (hopefully learning something along the way).
Here's some videos of early testing:
One arming working only and some basic voice activated head movements
Move around based on wii control
Future additions include ir & Ultrasonic Distance Sensors for autonomous movement.
A better arm with the other working
H-bridge and more powerful motors (as the servo motors struggle under the weight of the beast!) + new wheels (my improvised CDs wheels don't work very well)
Will post future updates as we progress
2nd Prototype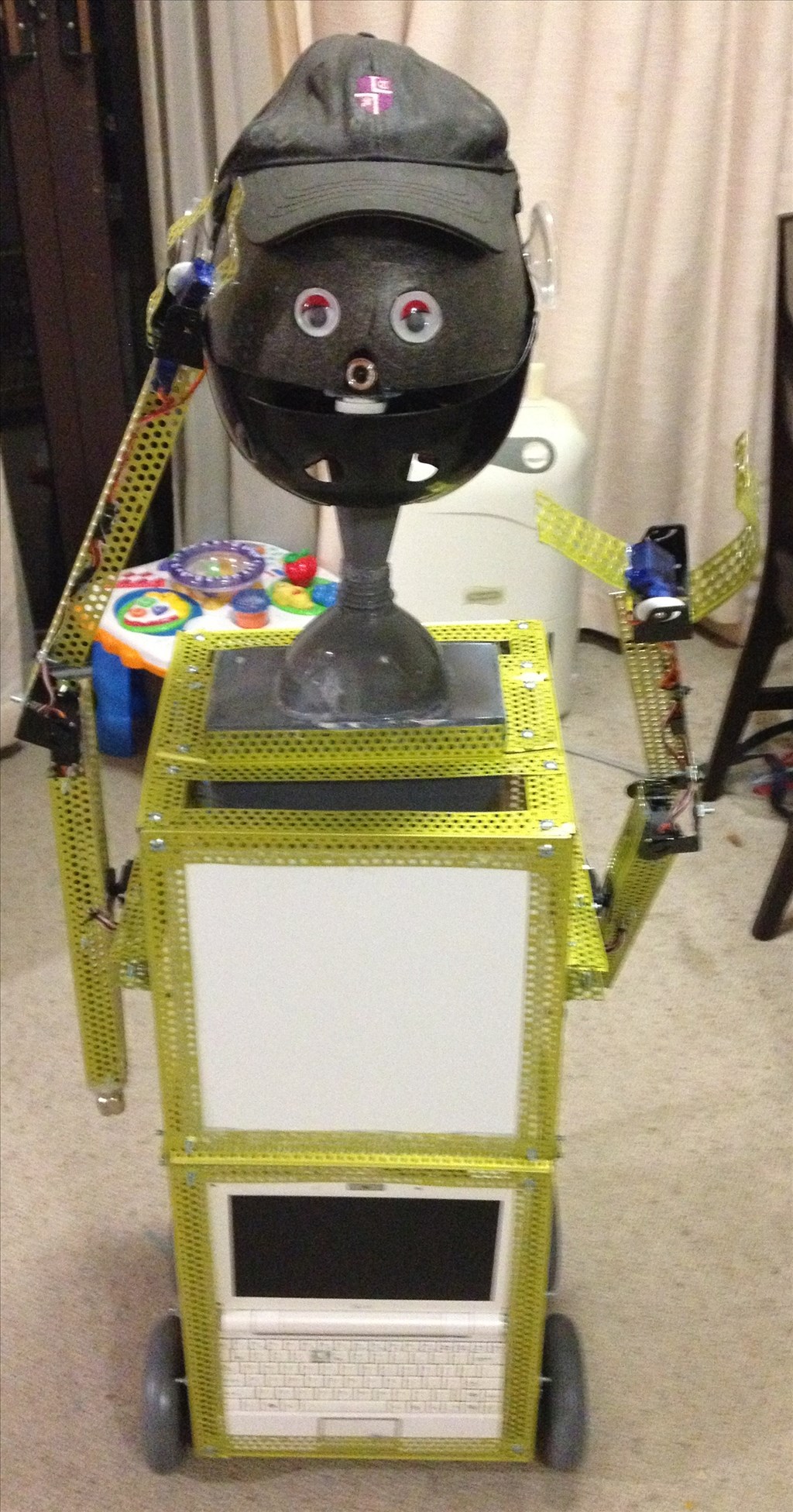 1st Prototype