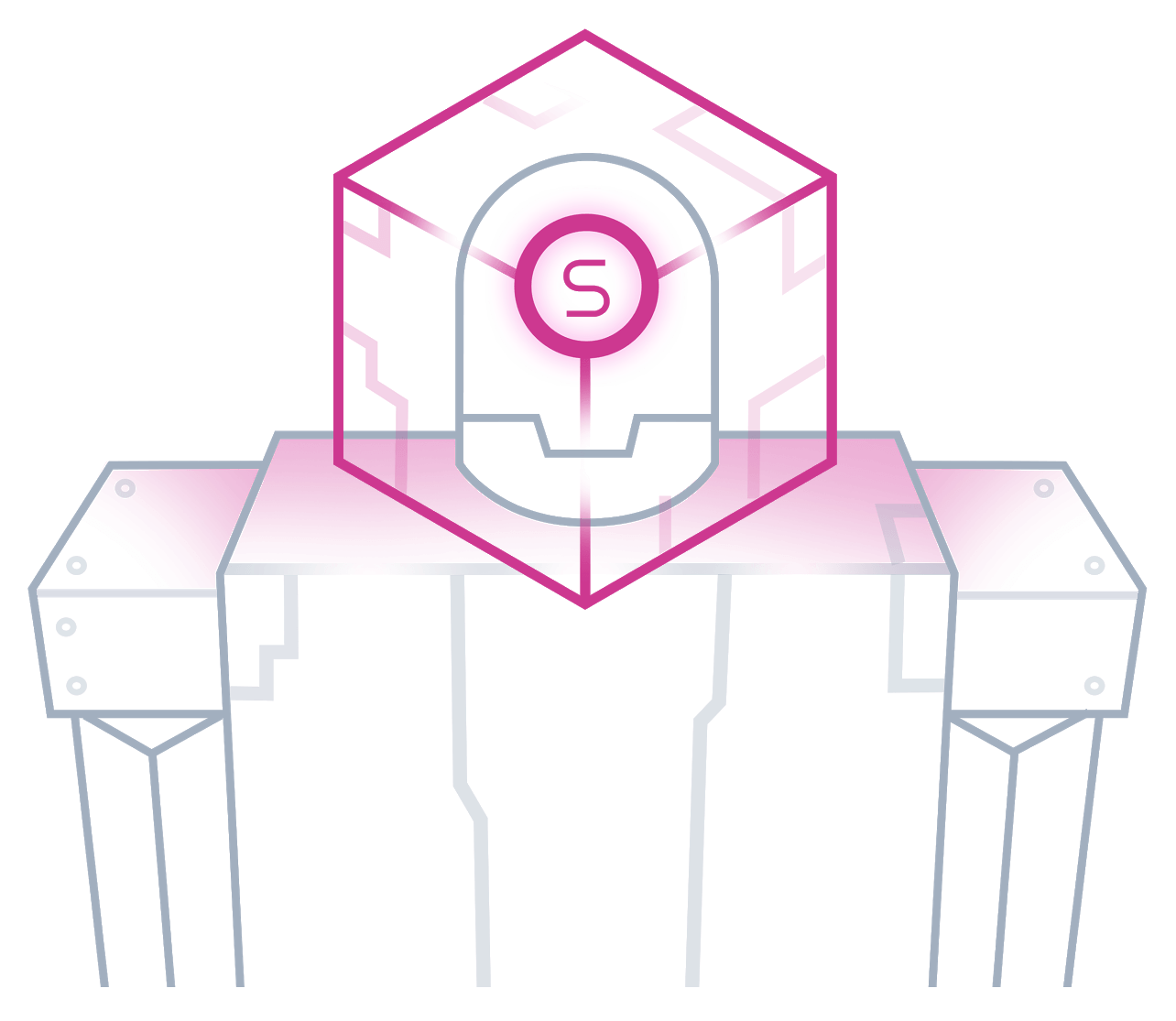 Our Community's ideas are like seeds. It's our job to nurish their ideas into reusable solutions that help everyone. This latest release has a few new features that will make
EZ-Script
even easier. It is these subtle changes that continue to make
ARC
the world's easiest and most powerful Robot Control Software!
Changes:
- KeyControl has "KeyUp" event, to compliment the existing "KeyDown" event
-
EZ-Script
Code AutoComplete Popup can be selected using the UP/DOWN arrows and ENTER keys
- Analog Joysticks can set
EZ-Script
Variables of their position
- When adjusting MIN/MAX limits in Config Menus, the
servo
moves in realtime. This makes adjusting
servo
ranges very easy.
-
EZ-Script
Cheat Sheet
display has Clickable items. For example, click on a Control Name, and it automatically inserts a
ControlCommand()
statement. Next, click on a respective command and it inserts the command into your EZ-Script.
- Camera Control has configurable video Resolution.
-
EZ-Script
now displays active variables. Clicking on a variable will insert it into your code
- New
EZ-Script
Commands: FileDelete(), FileWrite() and FileWriteLine()
- New Example Projects: Camera Scan For Motion, File Operations
Code Completion
In this example below, as you type the AutoComplete popup is displayed. Use the UP/DOWN/ENTER/ESC keys to navigate, cancel, or select the desired command. Saves time for slow typers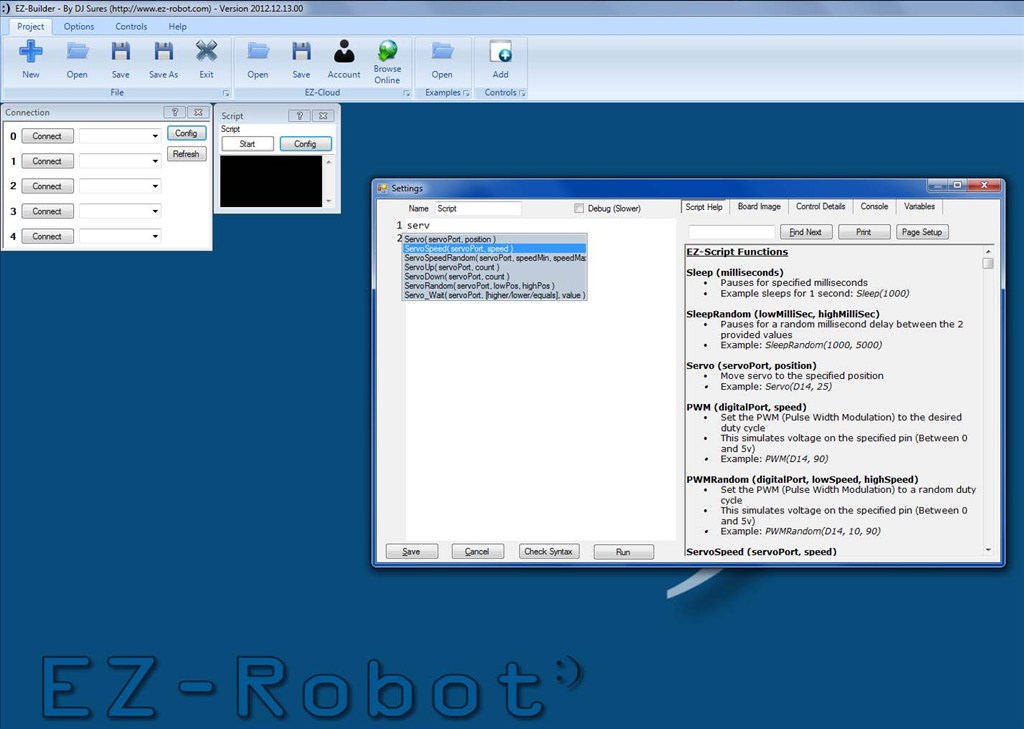 Cheat Sheet
In this next example, the
Cheat Sheet
page displays all controls and their available
ControlCommand()
methods. Clicking a Control Name will insert the
ControlCommand()
function into your code. Clicking on a method will insert the method into your code.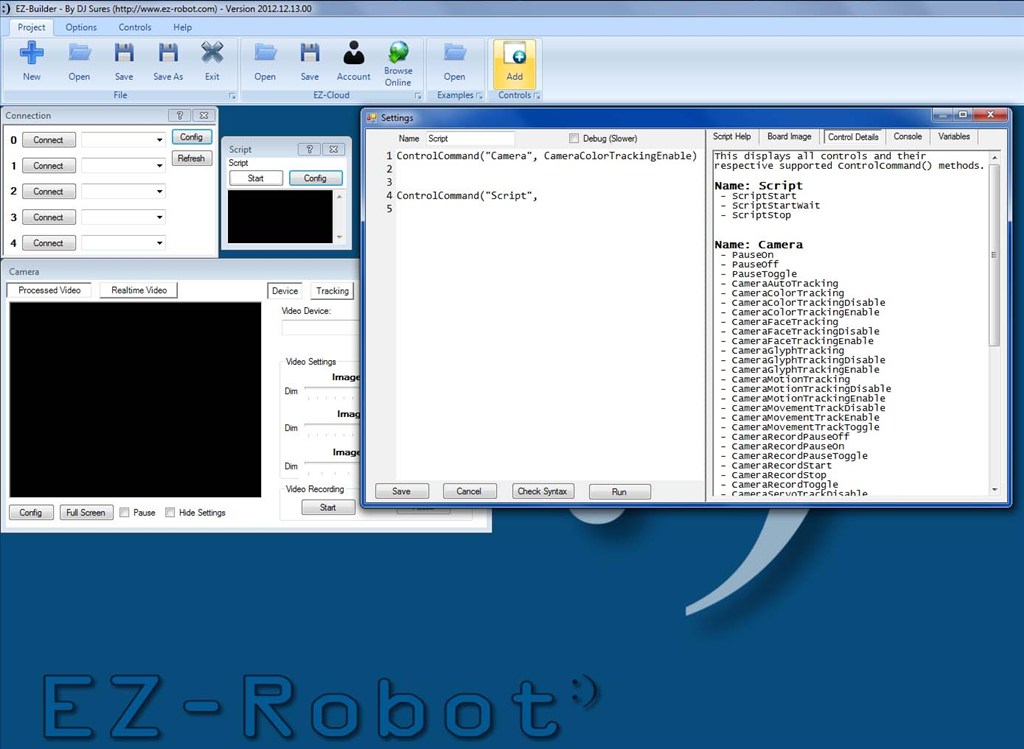 EZ-Script Variables
The
EZ-Script
has a page for Variables. Clicking on a variable will insert the variable name into your code.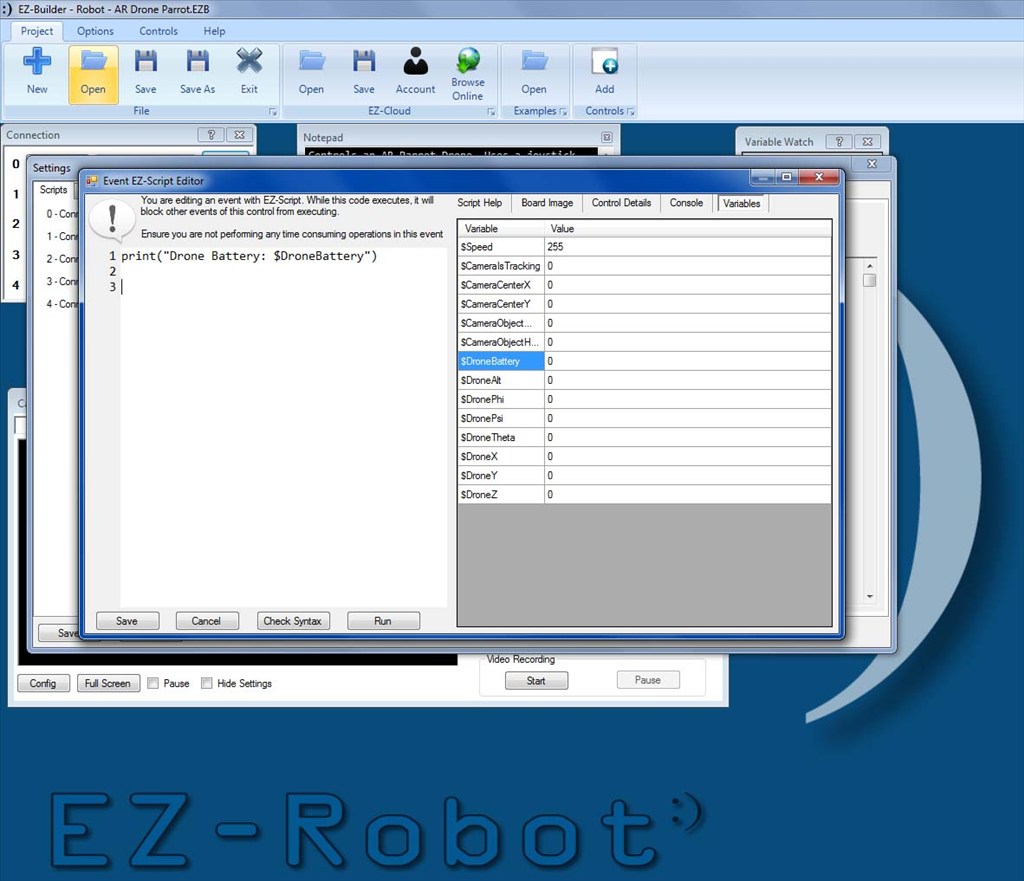 Joystick Position Variables
EZ-Builder provides an easy interface for your joystick. However, if you wish to use the Analog Joystick values in custom
EZ-Script
code, visit the Variables tab within the Joystick Config.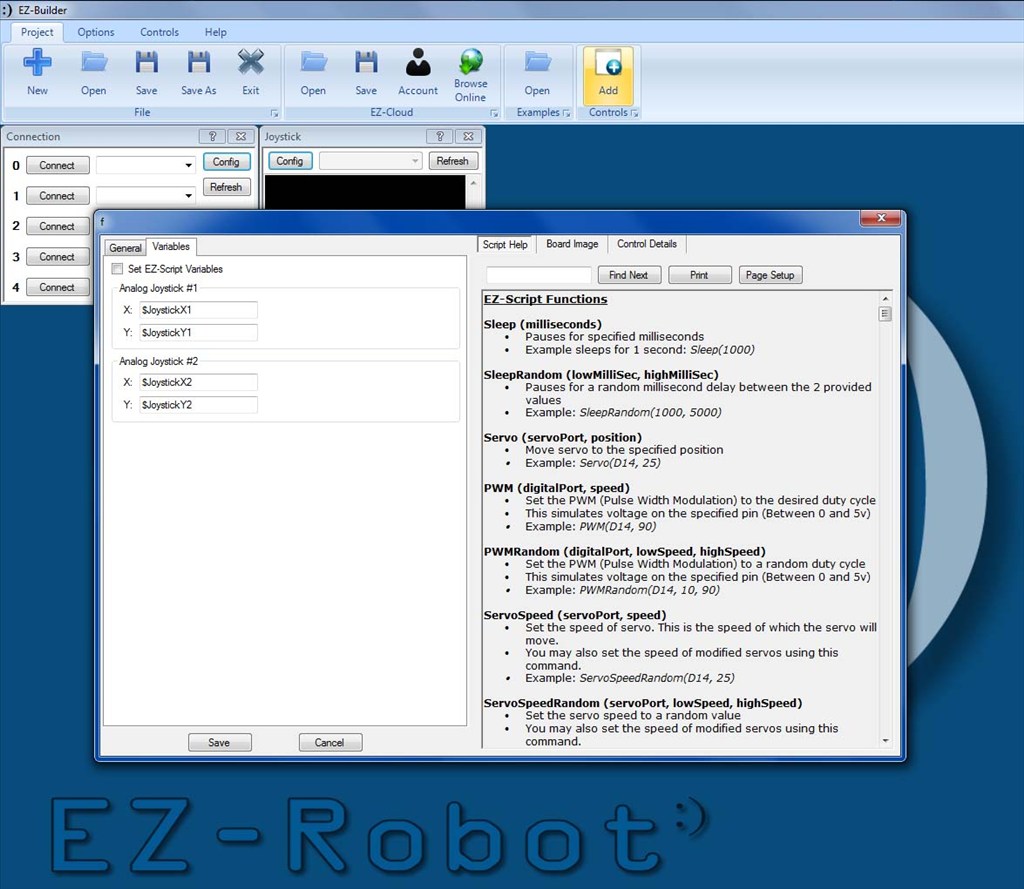 File Operations
The new
EZ-Script
File Operations allow you to write to a local file on your computer. Now you can save log information on your robot's activities. This example demonstrates how:
Example-Script-FileOperations.EZB
Code:

# This  EZ-Script will log the positions of 
# servos D3 and D4 in the specified file. 
# The loop will repeat 10 times for 10 seconds

$filename = "c:\temp\myfile.txt"

FileDelete($filename)

$cnt = 0

:START

  FileWrite($filename, "Time: $time")
  FileWrite($filename, ", Left Servo: GetServo(d3)")
  FileWriteLine($filename, ", Right Servo: GetServo(d4)")

  $cnt = $cnt + 1

  if ($cnt = 10)
    halt()

  sleep(1000)

goto(START)

Example Output:
[feature]
Time: 11:26:28, Left Servo: 2, Right Servo: 43
Time: 11:26:29, Left Servo: 4, Right Servo: 41
Time: 11:26:31, Left Servo: 20, Right Servo:53
Time: 11:26:32, Left Servo: 2, Right Servo: 56
Time: 11:26:33, Left Servo: 5, Right Servo: 11
Time: 11:26:34, Left Servo: 75, Right Servo: 19
Time: 11:26:35, Left Servo: 32, Right Servo: 32
Time: 11:26:36, Left Servo: 92, Right Servo: 44
Time: 11:26:37, Left Servo: 0, Right Servo: 0
Time: 11:26:38, Left Servo: 34, Right Servo: 66
[/feature]
Camera Resolution
If your computer can handle it, the Video Resolution DropDown allows customizable resolutions. This will help if you are scanning for Glyphs from a further distance. Keep in mind, higher resolution requires more processor power - some computers may bog down while raising the resolution. Use the Real-Time video for HiRes viewing resolution. The Processed Video is not for humans esthetics... Only modify the resolution for your environmental application requirements.