Step 5. Editing and Deleting Steps.
The current steps you have in your tutorial can be edited, deleted, and rearranged.

Edit a Step. Click on the link to open the tutorial editor for that step.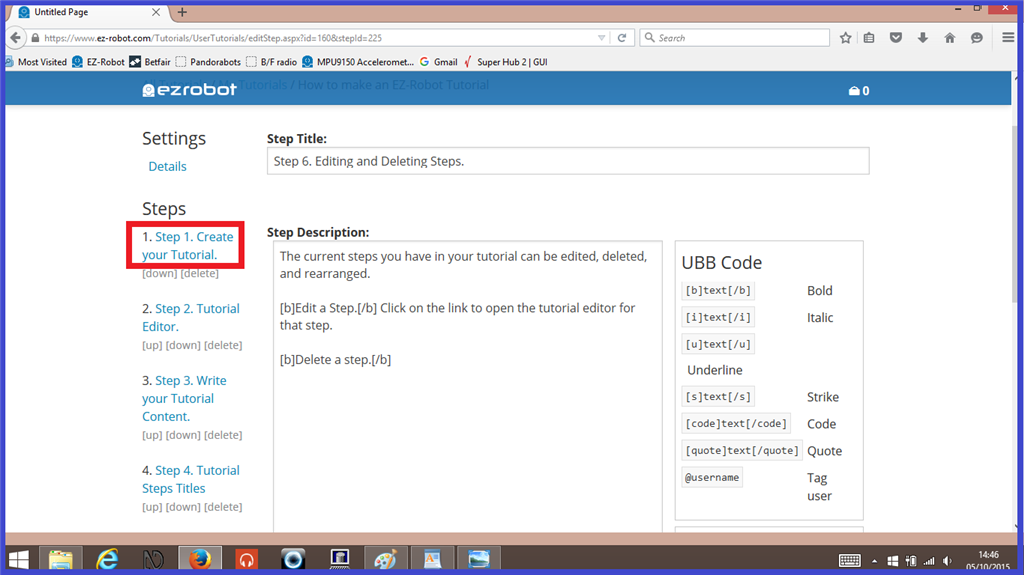 Delete a step. Click on the "Delete" tab, the click "OK" to permanently delete a step.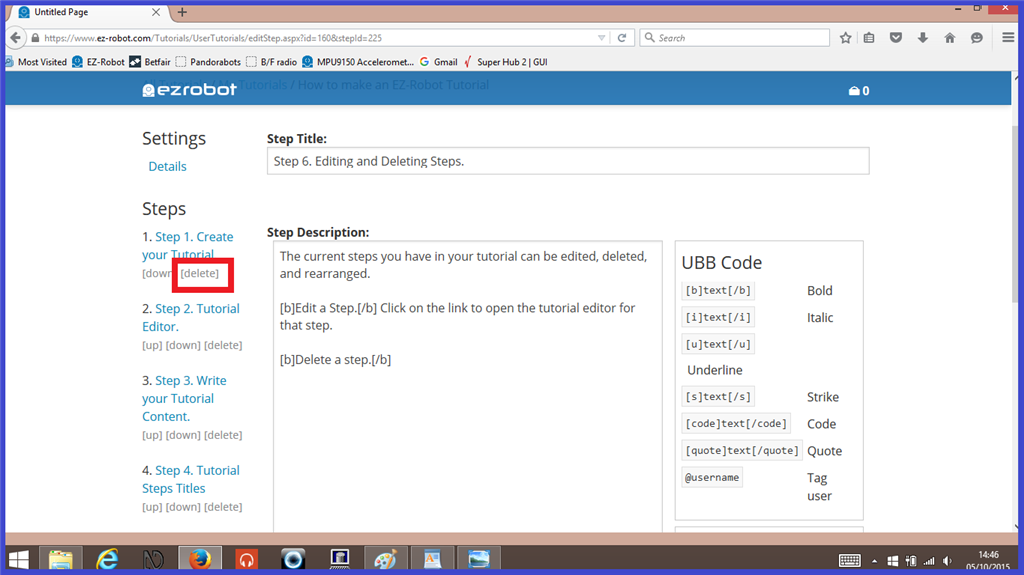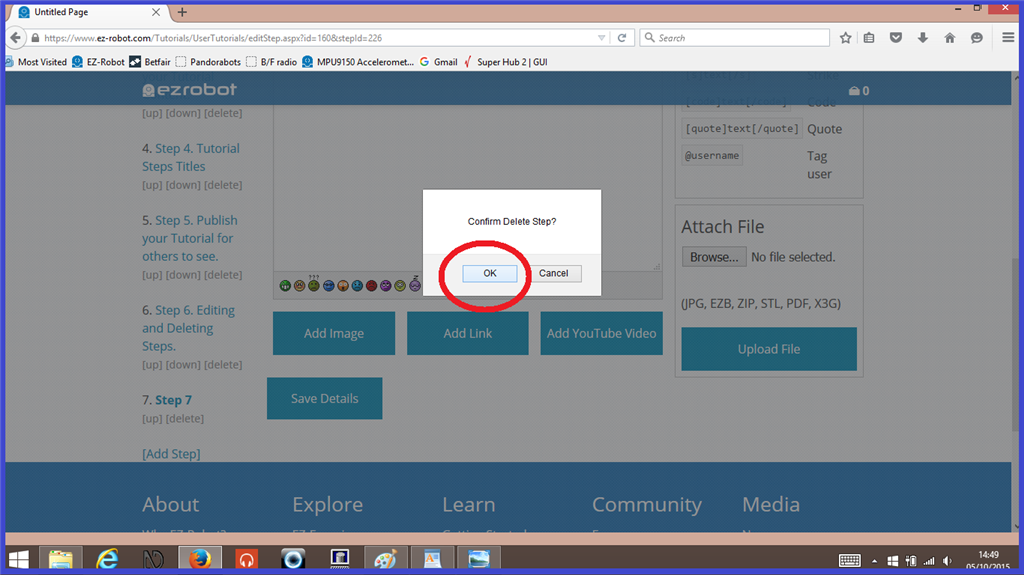 Rearrange Steps. If you want to change the order of one of your steps, You can click on the "[up]" or "[down] tabs under the step you want to move. Clicking these tabs will move the step 1 position (as seen in the screen shots below). The number of the steps will automatically update to the correct order, but if you have step numbers in your step titles, these will need to be changed.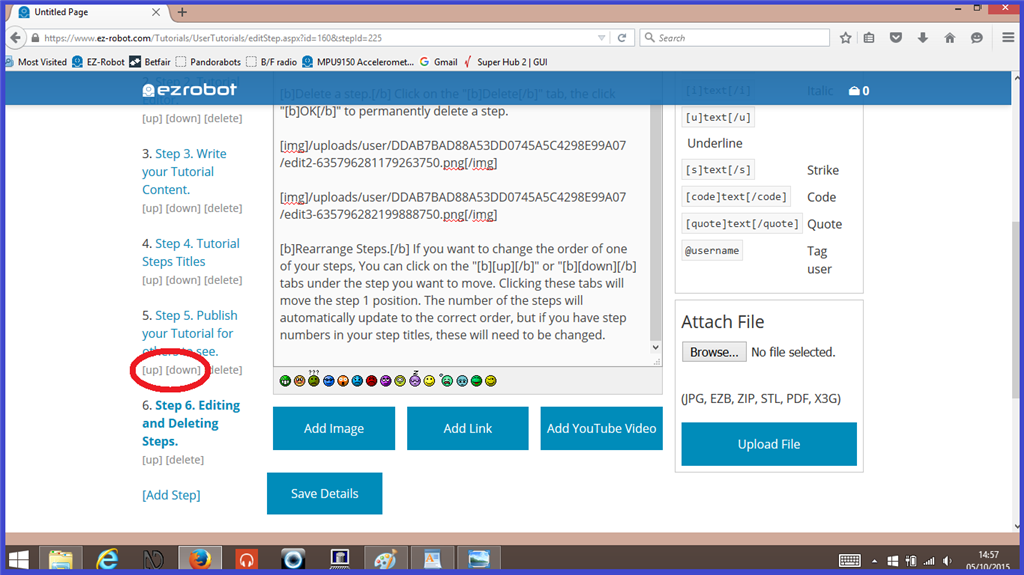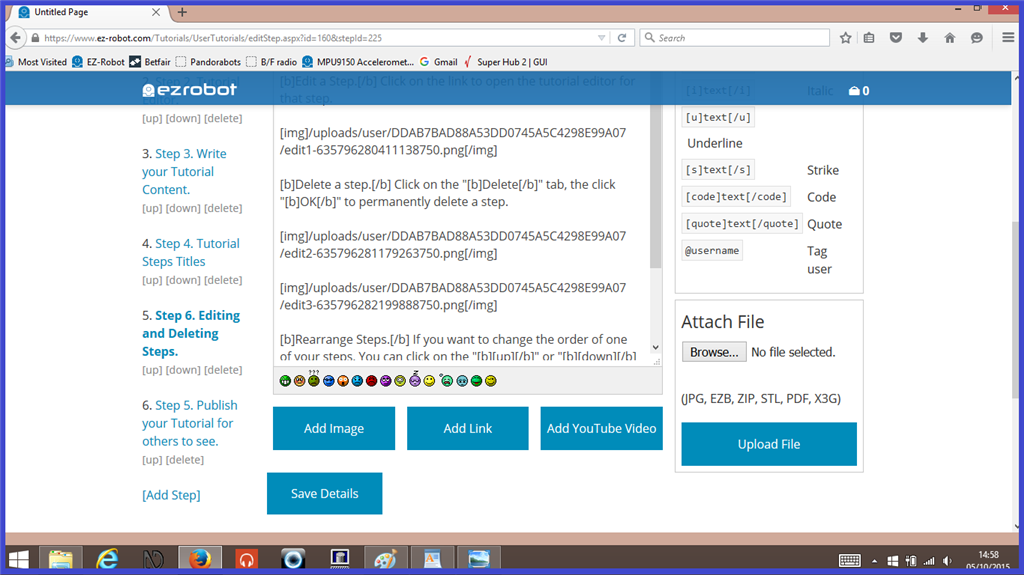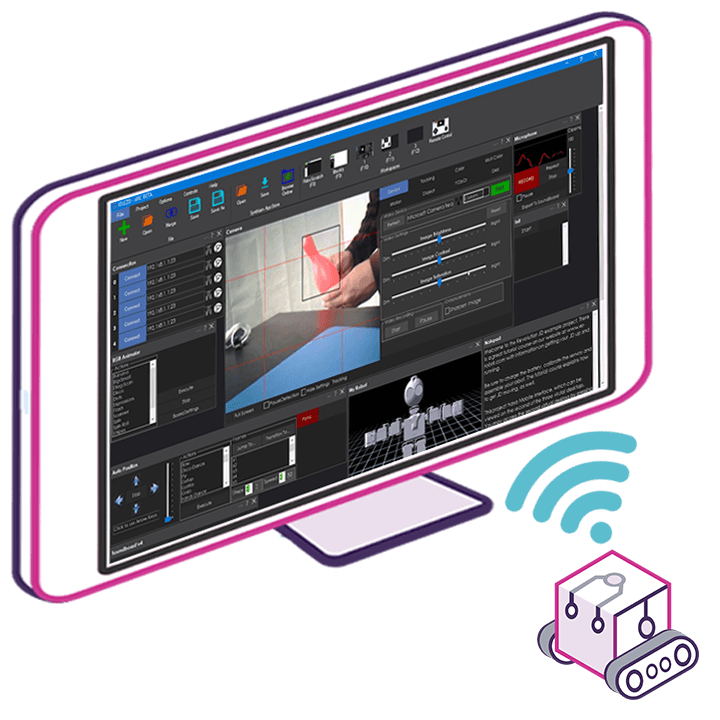 Upgrade to ARC Pro
Harnessing the power of ARC Pro, your robot can be more than just a simple automated machine.