Skip to comments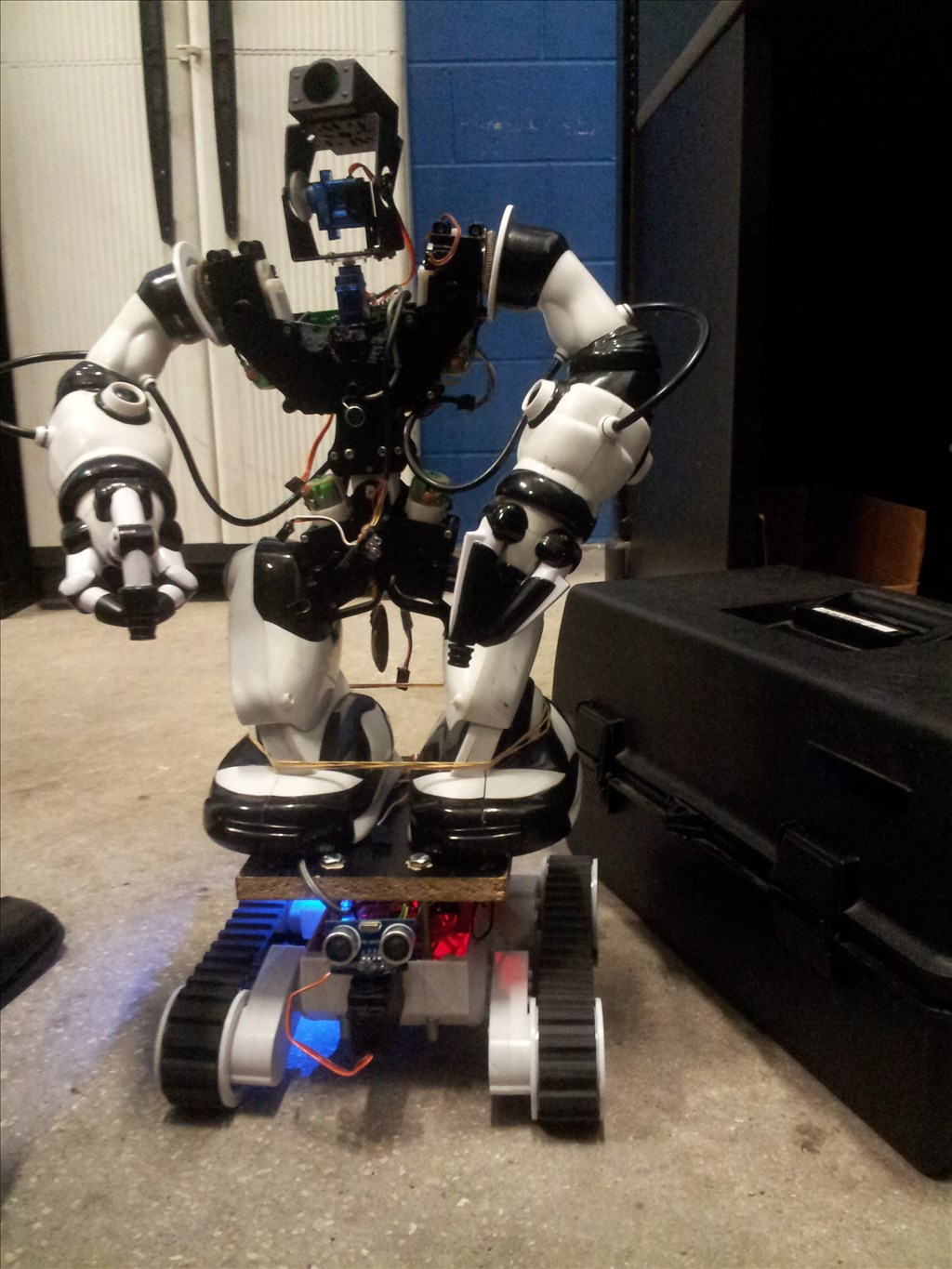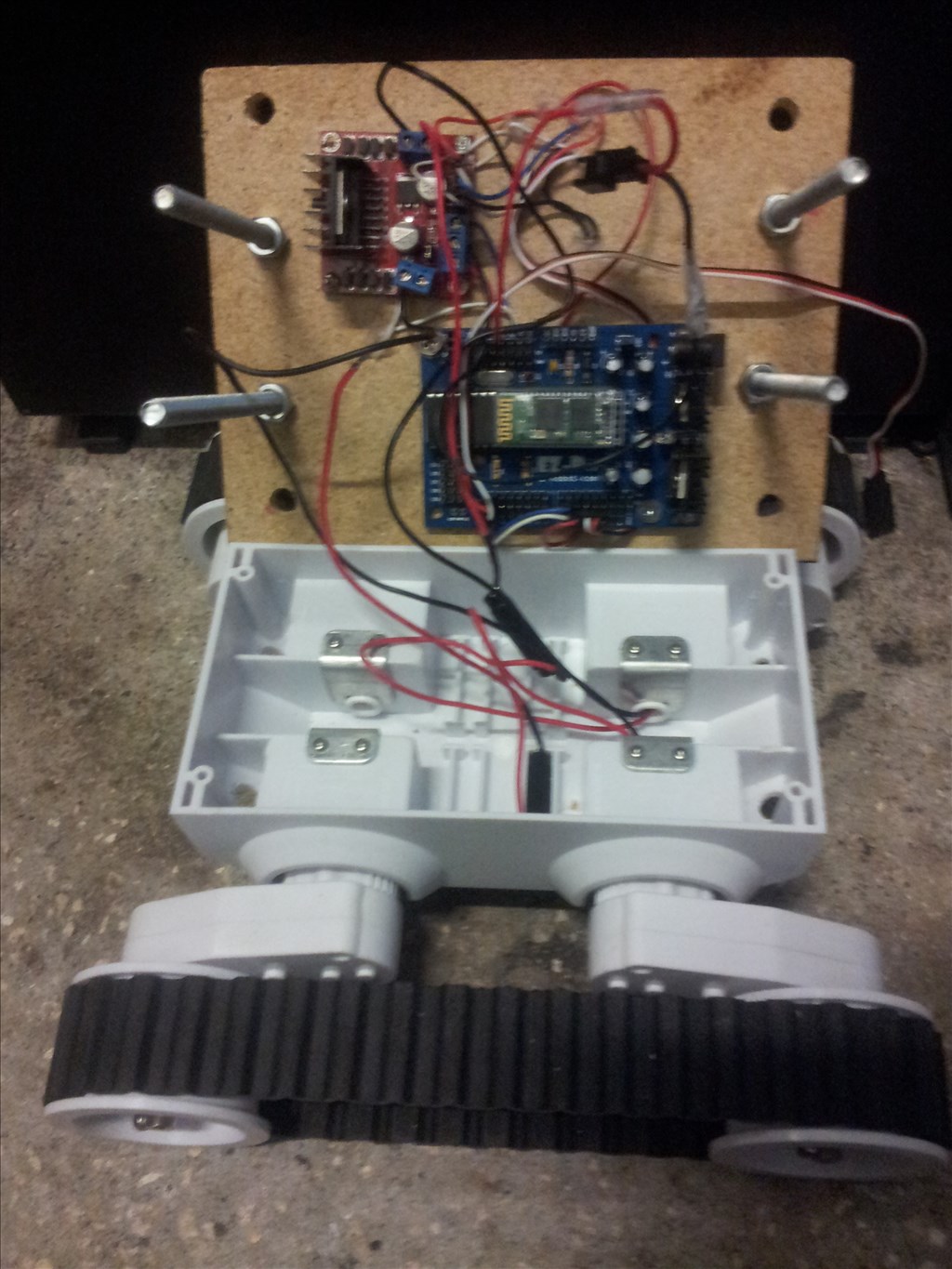 Hello this guys, the above is my testing platform that I have been working on for the past two weeks or so. The only cool nerdy name I was able to come up with is R.A.I.D ( Robotic Artificial intelligence device.)


With the 4 D batteries, It is pretty heavy, walk to slow to roam around the house freely as a reasonable speed, So I added track wheels (Dagu Rover 5), awesome grip.

Need you guys opinion, should I take a step further and remove the Robosapien Legs to reduce weight? Also plan on replacing right arm with an actual robot arm.