Skip to comments
So being the over-planning, over-thinking type that I am, I put off my RAD build until I can have it planned out how I want it.
Meanwhile I've decided to build an intermediate bot to test some ideas on and to hone my skills.
Like Junkbot, it's simple and uses simple materials.

I've started with a nice wooden box set from Ikea. I went with wood because it's easy to work with.
Next I added another great Princess auto find with two gear-motor-wheel's that are perfect.

Because the body is long and narrow, I wanted outrigger style front wheels to add stability. I finally found the perfect combination of hardware store parts to make that work.

I also wanted a front bumper to protect any sensors I put on the front and I found a great stainless steel drawer pull that (IMO) looks awesome too. Plus it makes a convenient carry handle.

Eventually, the bot will have a neck made out of a smaller matching box that came with the Ikea box set. On top of that will be the EZ-Robot camera for a head.

Here's the build so far.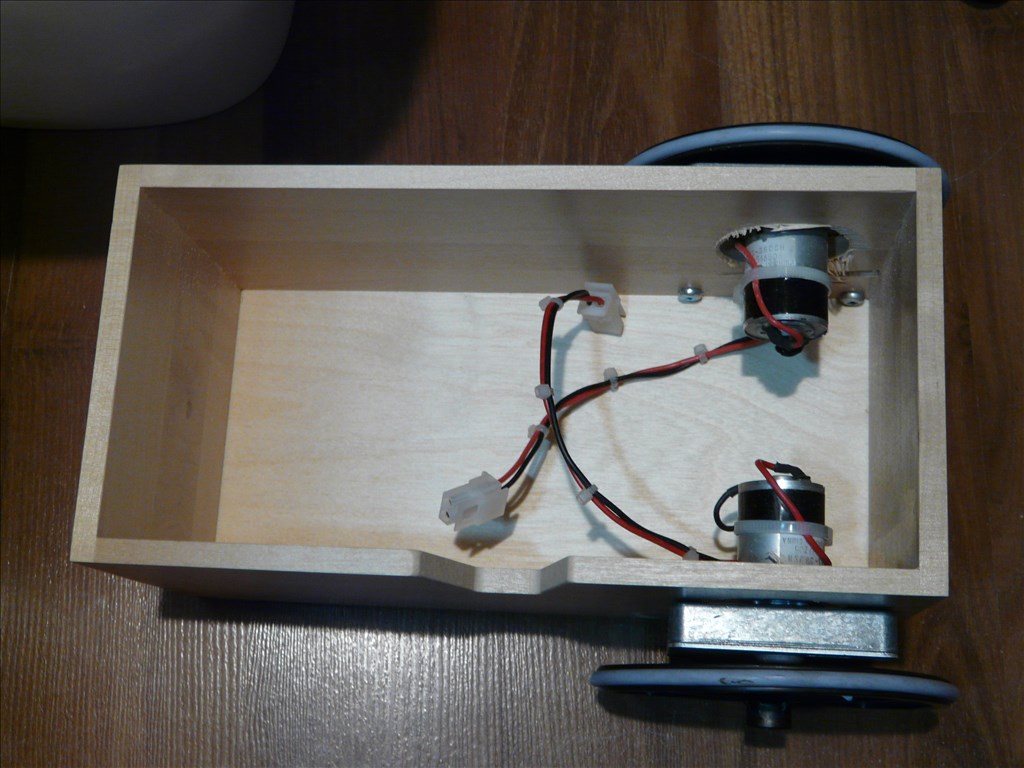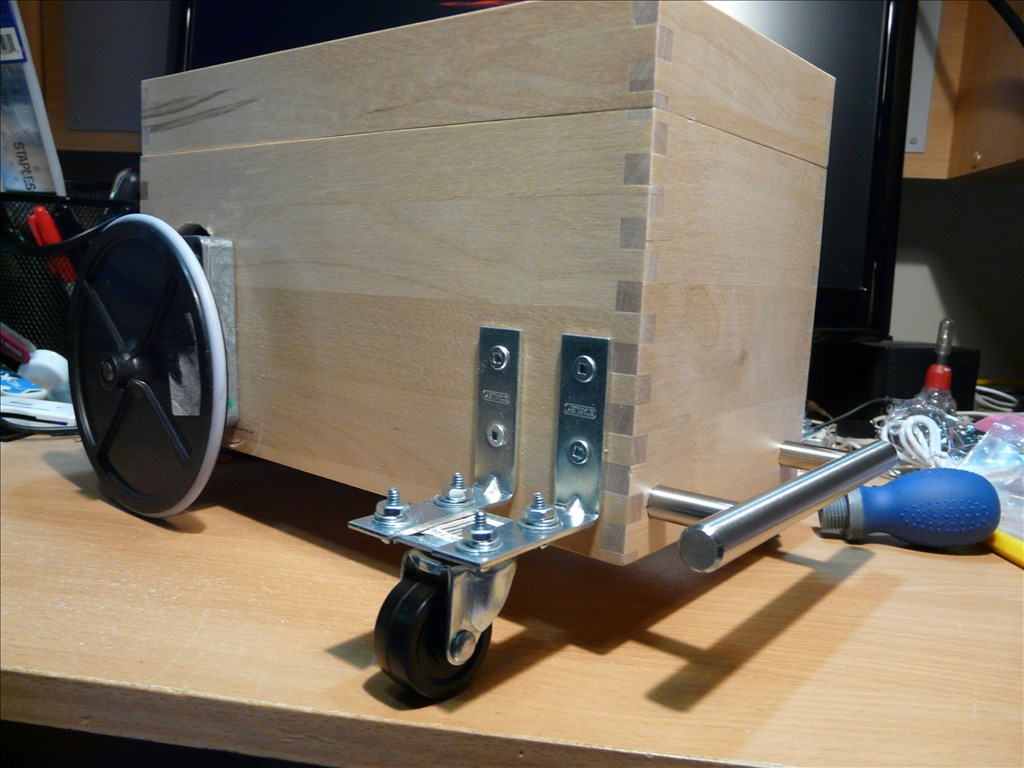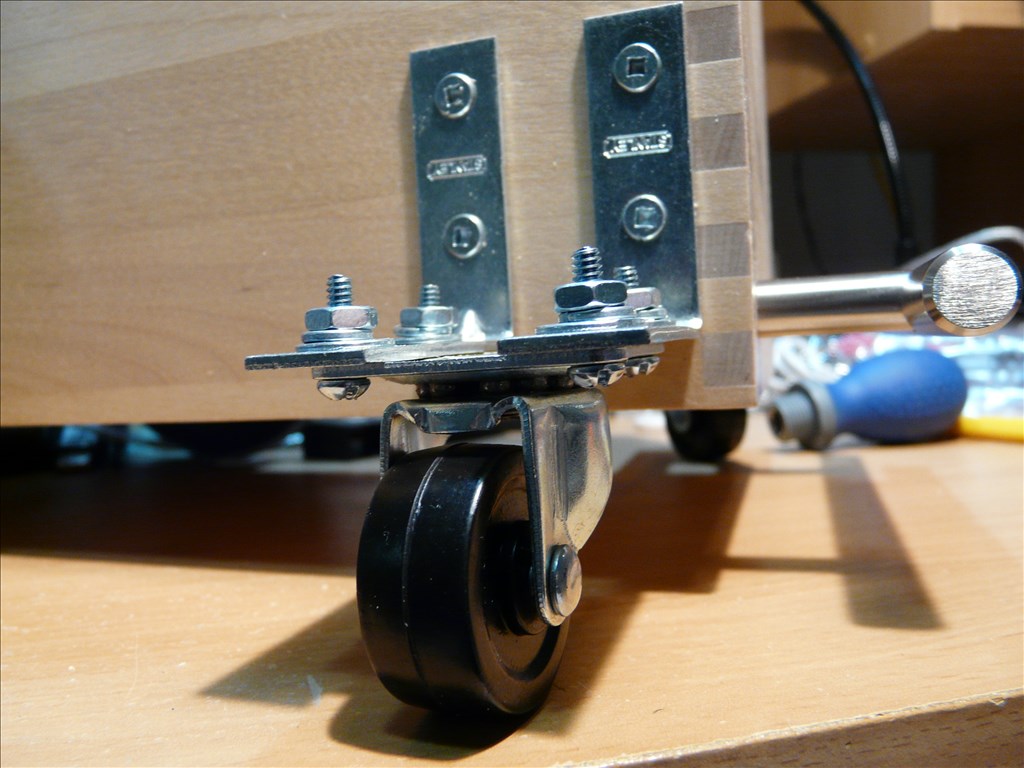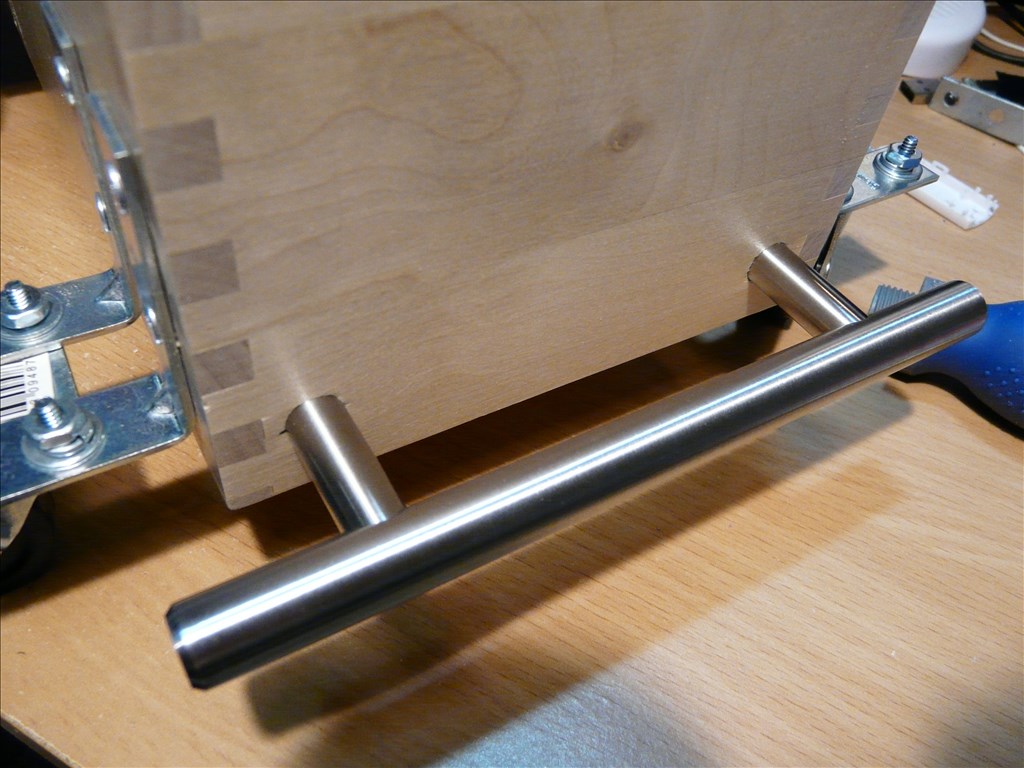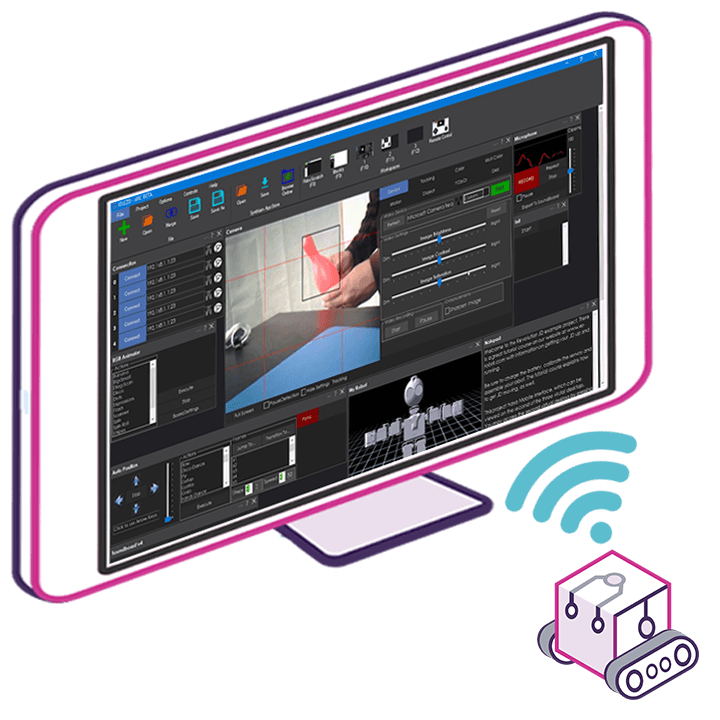 Upgrade to ARC Pro
Your robot can be more than a simple automated machine with the power of ARC Pro!