Skip to comments
I adopted Mini B from Bret Tallent. The original project showcase is here: http://www.ez-robot.com/Community/Forum/posts.aspx?threadId=2266 Here is the original build process: http://www.ez-robot.com/Community/Forum/posts.aspx?threadId=938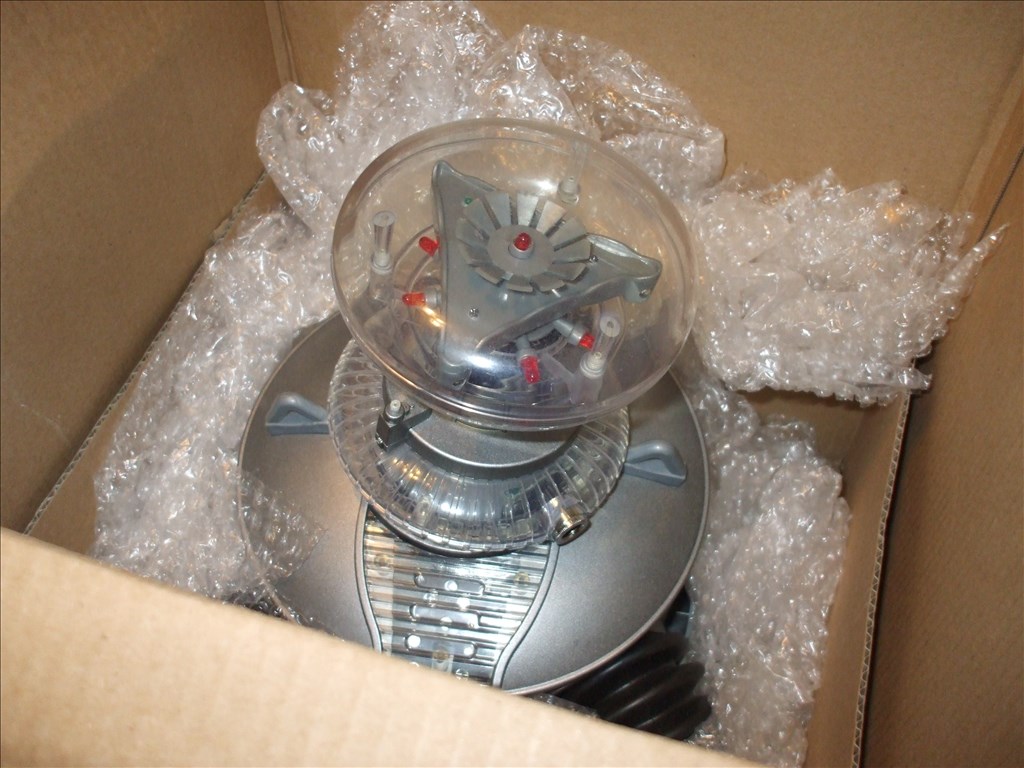 Mini B arrived at his new home on 1-23-2014. He was packed very well, but did encounter some "issues" in shipping, mostly to his head/neck. The head broke off from the neck, the servo neck connector broke, some of the wires in the head broke and the camera board broke. The right arm is messed up too, but that was an issue that came up before shipping.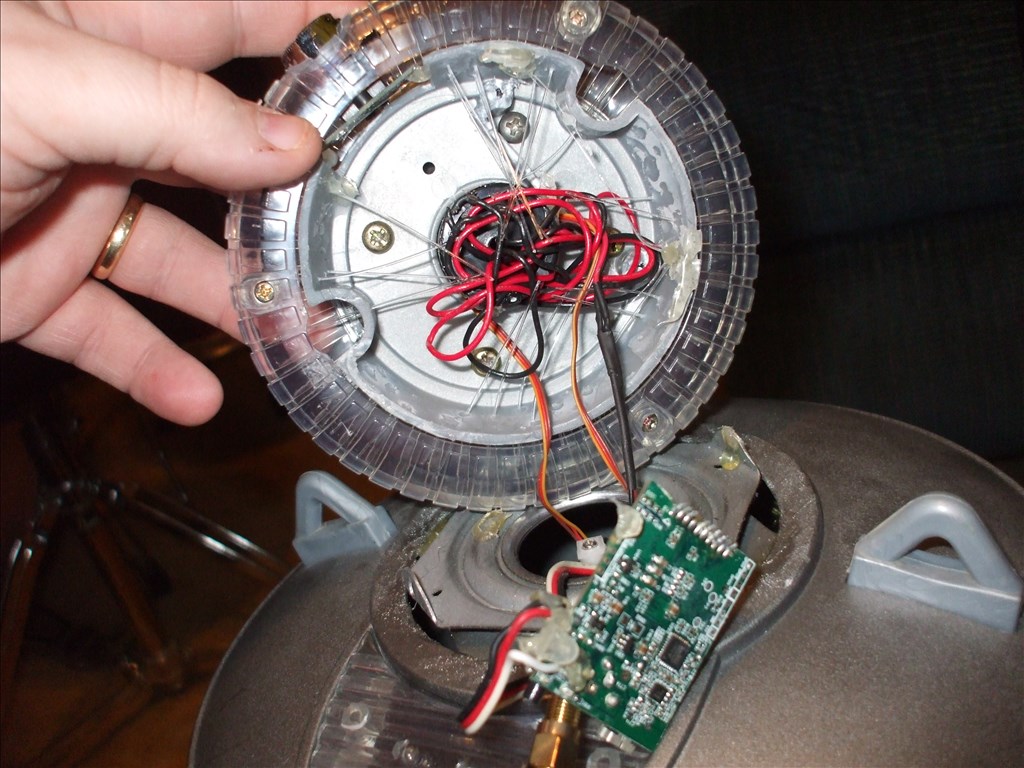 When you take over a robot built by someone else there a lot of questions that come up and the biggest first question I had was "where's the on switch"? There was no visible switch that I could find. After talking to Bret he explained the switch is on the lower back side and it is using the original RAD power switch in the base. The robot is everything I thought it would be and more. It's a beautiful robot that Bret built and I'm looking forward to continue to develop it.

At the top of my to do this for this robot is:
fix the top part of the head
replace the camera (the original camera cannot be fixed as the circuit traces were pulled off the PCB)
fix the neck servo
modify the neck (I want to make a bracket system so the head can be unscrewed and totally removed)
fix the right arm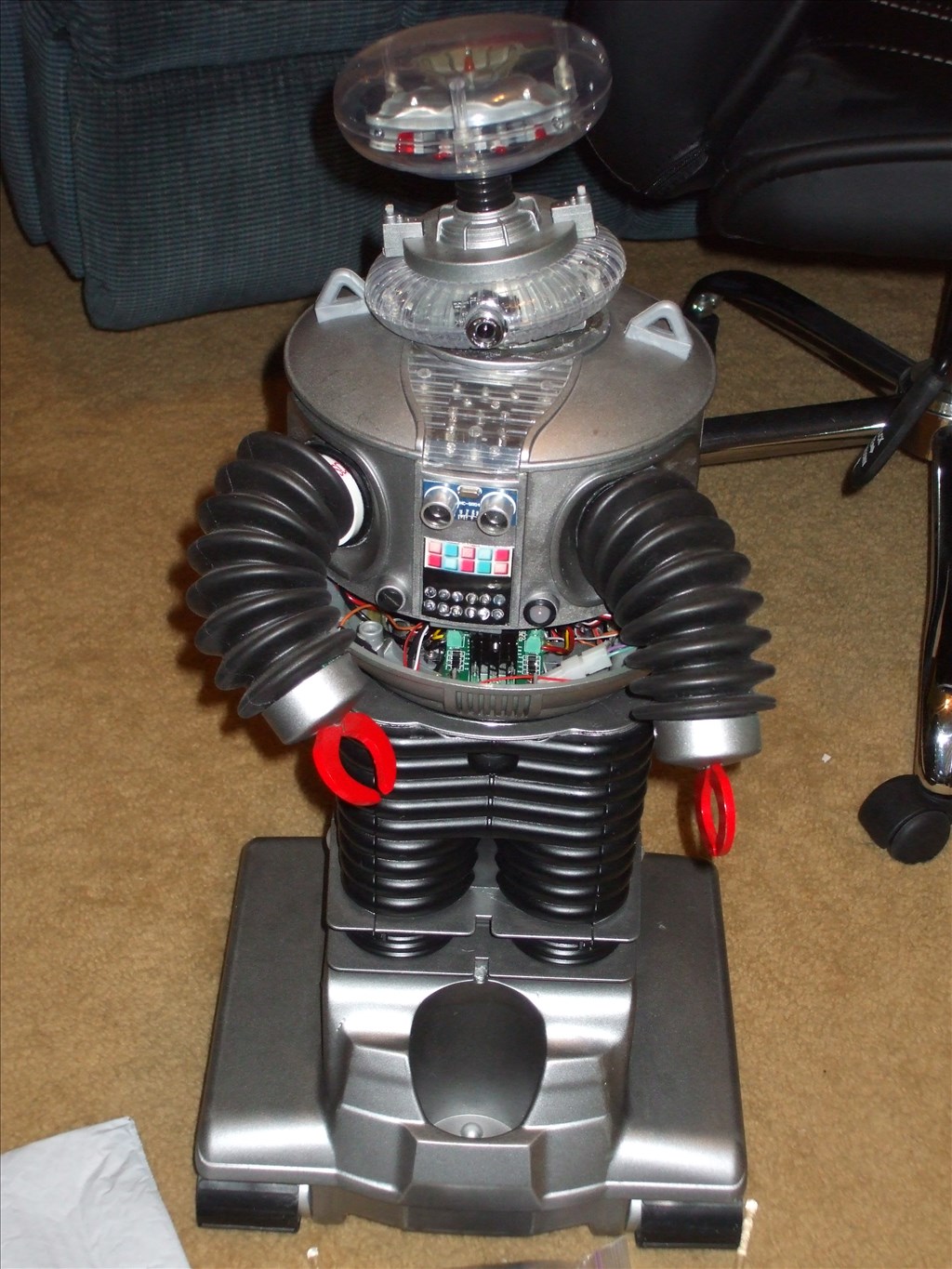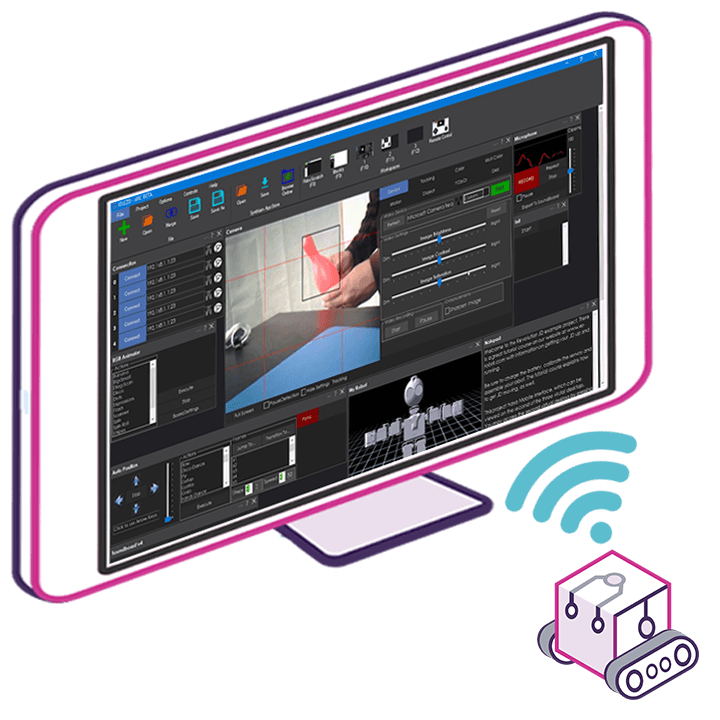 Upgrade to ARC Pro
Harnessing the power of ARC Pro, your robot can be more than just a simple automated machine.