Just tried to upgrade one of my robots with EZB V4 hopping to get something much faster and also to overcome some serious issues and limitations due to EZB V3 losing Digital ports one after the other.

1) This expensive piece of hardware does something totally unbelievable : it CHANGES MY NETWORK'S GATEWAY to its own client's address... How is it even POSSIBLE ? *confused*

2) Both the EZBs' I got are EXTREMELY SLOW. If I don't disable most of the sensors connected to it, and this EVEN in AP MODE, digital ports will simply take up to 30 seconds to respond. In AP mode N mode it is a little bit faster, but still at a pace that makes running any script useless. I also varied the milisecs for all of them, even at 2 seconds delays I have some little improvement only and no one can seriously hope to use a 2 seconds delay on an IR sensor, right?

I tried from different routers, without routers (AP modes) and the only thing that will make it work properly is turning off almost all sensors (2 ulstrasounds, 3 IRs', 2 currents meters and a lux sensor).

Has anyone met the same 2 problems ? I will try to change the power source, especially the power regulator that I use and see if it does something in terms of transfer rate. For the first SO WEIRD problem, here, I'm stuck... no idea what could do that the EZB takes over the router's address on my network forcing me to set all my computers on fixed ip addesses... . It should not be possible at all.

Thanks for your help,
Elfège.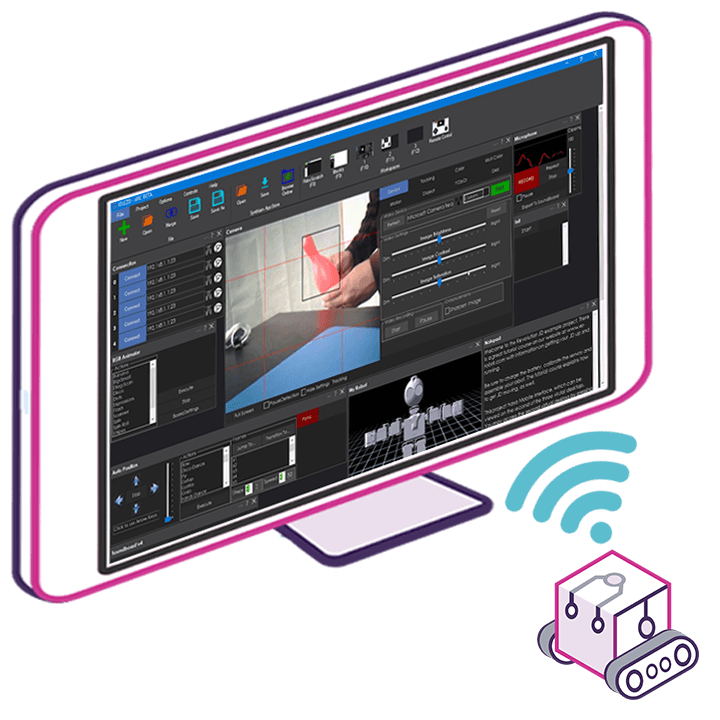 Upgrade to ARC Pro
Your robot can be more than a simple automated machine with the power of ARC Pro!