Thought I would upload a photo of my various robot projects.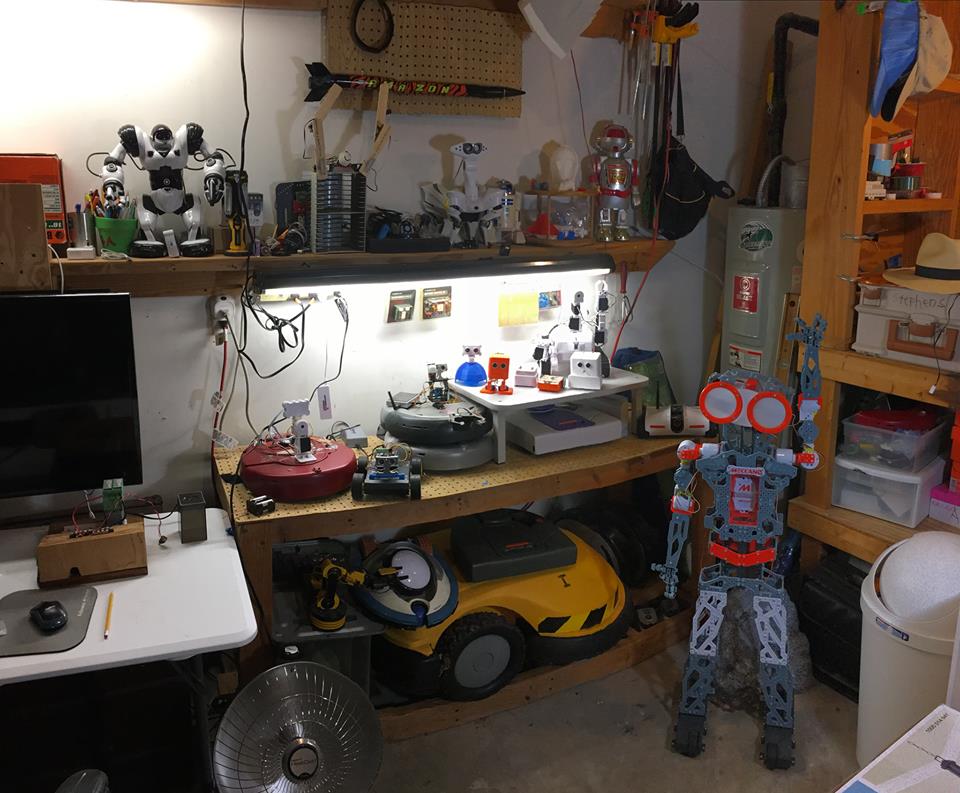 Left to Right On Shelf:
1. Robosapien with IR Hack shown by DJ to run from EZB V3
2. Arduino "Paint Stick" Bot I use with Demo on Microsoft Kinect to mimic movements of the person standing in front (based on making things see book)

https://www.youtube.com/watch?v=JYZQDdc-260

3. Roboquad with the IR sensor hack for EZB V3 from DJ.

4. 1977 R2D2 Toy I found in an antique store just like the one I owned as a kid... Interesting story about that...

http://stephensgarage.blogspot.com/

5.0 3D Printed C3PO's head.

6.0 Toby a toy bot I found at a roadside rummage sale 30 years ago.

Left to right on Table:

7. Roomba Red with IO Tiny Controller. I made it track painters tape after watching what DJ did in a video...
https://www.facebook.com/StephensMark1/videos/10209406252985341/

8. Arduino Based Rover I recently Resurrected..

https://www.facebook.com/StephensMark1/videos/pcb.10209812947512450/10209812918831733/?type=3&theater

9. My very first hacked robot - an Arduino based robot on an old Roomba (sitting on another Roomba).

10. 3D printed Bob the robot with an dagu Arduino microcontroller.

11. A spare EZB V4.

12. Edison Lego type robot from Australia.

13. LittleBot 3D printed robot using IO Tiny.

14. Roli!

15. Neato NV-11

16. Brookstone Rover bought for use with EZ Builder.

Below Table Left to Right:

17. Hacked Robot arm kit.

18. Some kind of Chinese bot I bought 8 or 9 years ago. Hacked with an Arduino.

19. Another NV-11

20. Friendly Robotics Lawn Mowing Bot Hacked for RC

21. Two more Roombas for Hacking

22. Meccano

23. Not Shown in photo InMoove Head in the making...

https://www.facebook.com/StephensMark1/videos/10209654986843532/

That's all!

Mark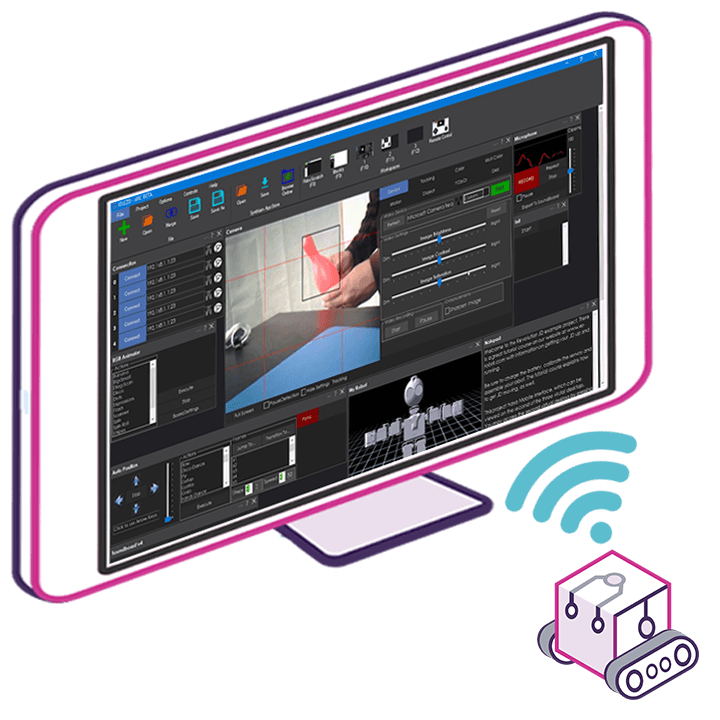 Upgrade to ARC Pro
Your robot can be more than a simple automated machine with the power of ARC Pro!