Greeting all,
It has been a long while since I posted here.
I have been working on my Inmoov whenever I can find time, which is not a lot, but slowly, very slowly progressing.

I now have a fully functional and completed torso with left arm and head.
I am now starting the real fun; programming ! Yaaa !

The problem I am encountering at this time is the servo release() command. First, from what I read, on power-up, I must first set servo position, then servo speed. Then I can change servo position and/or speed at will. So far so good. Now, on some of my servos, I would like to release them to stop the "humming/buzzing" noise. I use the Release() command, but after using it in scripting, there is nothing I can do to get the servo to move at all. I know I am doing something fundamentally wrong, but can not figure it out.

Here is the sequence of action:
- Power-up EZB-V4
- Connect via wifi
- Set servo limits in init script (connect)
- Then, using the script console (or within the init script, or any scripting method), run the following commands:
- Servo(d10,130) # Set servo position
- ServoSpeed(d10,2) # Set servo speed
These are required on startup. At this point, servo works fine. I can change position and speed at will without problem.
- Release(d10) # Releases the servo. No noise
- ServoSpeed(d10,3) # servo speed stays at 2, does not change to 3 (GetServoSpeed(d10) )
- Servo(d10,75) # servo does not move (stays at previous 130 position). But can hear the "buzzing noise"
No matter what I do, I can no longer move the servo position. Tried setting new servo position and servo speed, but no luck.

I have captured the screen and attached it.

Any idea anyone ?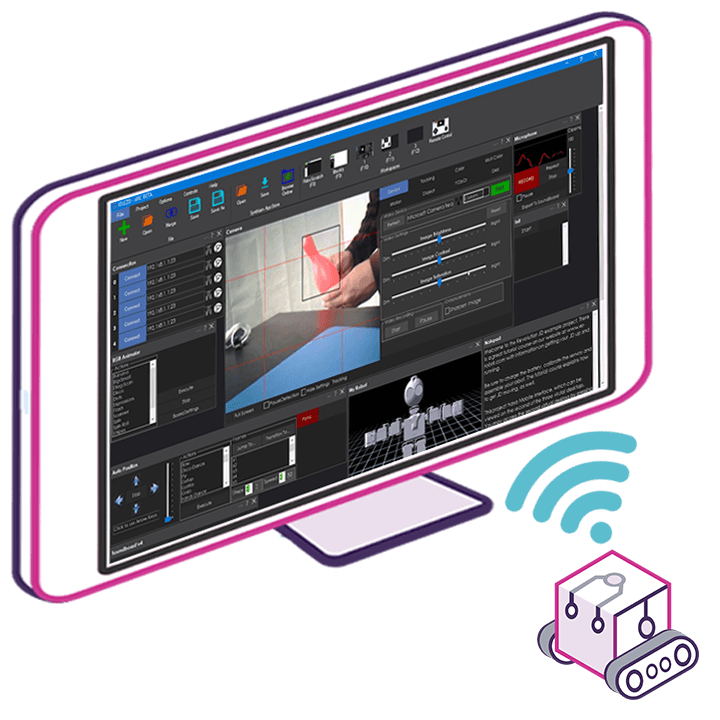 Upgrade to ARC Pro
Harnessing the power of ARC Pro, your robot can be more than just a simple automated machine.
Based on your post activity, we found some content that may be interesting to you. Explore these other tutorials and community conversations.