The servos looked almost good, so I skipped the hardware calibration for now. Both arms show a bit to the right, fixed by fine tuning to max. 12 units. Q: what's a unit?
When turned on, the servos move to strange positions. The head is fully thrown back, one arm almost straight, the other one down. This position seems to be reproducable, so I'd guess it's stored somewhere. Q: how to influence the servo turn-on positions?
The "Dance" script seems not to honor fine tuning? The arms seem to have an right offset (like uncalibrated), and the left arm strikes the head while moving. The "Stop" script moves the arms into the expected (straight) position. What am I missing?
Finally, after Stop, the servos tend to produce noise (humming), which sometimes can be reduced or eliminated for a while, by manually lifting the claws a bit. But after some time the noise starts again, well amplified by resonance of the entire body :-( I suspect that this behaviour will stress the battery, and it also stresses my ears. Are the shoulder servos too weak for supporting the weight of the entire arms?
Apropos noise: the Dance music is very nice, but a bit too loud for me. I'm missing a volume control with the soundboard. Even if I know (now) that SetVolume can be used to influence the sound volume, I'm missing according instructions/settings with the project/controls.
Skip to comments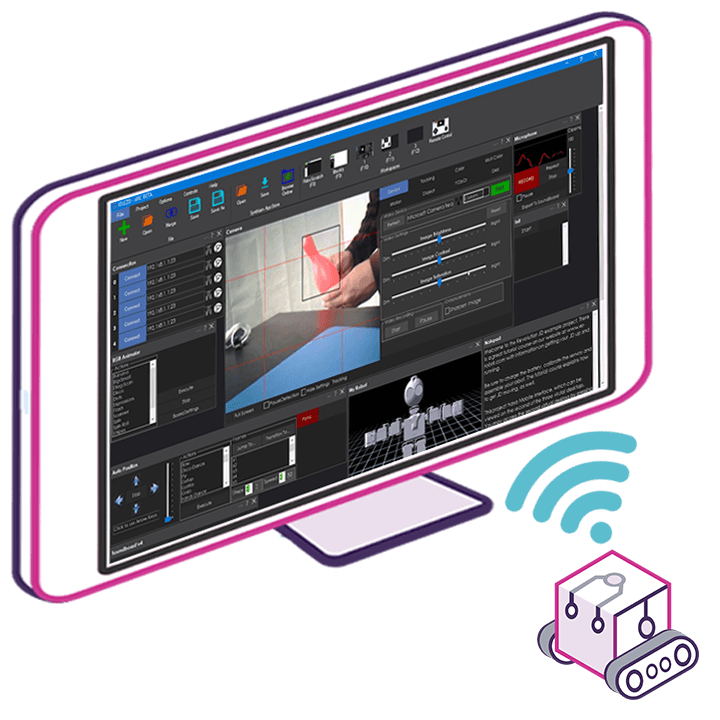 Upgrade to ARC Pro
Unlock the true power of automation and robotics by becoming a proud subscriber of Synthiam ARC Pro.