Hi, I have a home-made robot with 6 servo motors that I want to animate using ports D0D6 of a Developer kit. I'd like to have the option of moving all the motors at the same time, but cannot get RoboScratch or Blockly to move any of them. I can see the blue light is on and the camera is sending a signal to my laptop.
Unfortunately, I can't find a way to select the port using RoboScratch so I'm trying to use Blockly, but this returns an error saying I am not connected to EZ_B. I am right in sticking with Blockly, or is there another method of animating these motors I should use?
If so, please advise which tutorial(s) I should be watching.
Skip to comments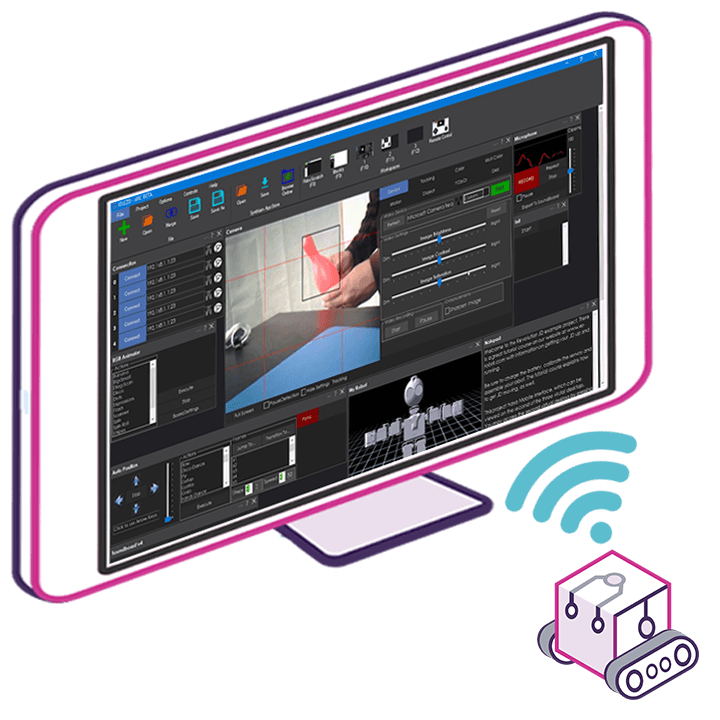 Upgrade to ARC Pro
Discover the limitless potential of robot programming with Synthiam ARC Pro – where innovation and creativity meet seamlessly.