I bought the EZ-Bv 4 for two weeks ago! It is amazing and very good stuff
Actually, I want to use that to build my human robotic. Therefore, I have few questions would like to ask!
Would anyone can help me?
Q1 : Can I use this Adaptor for EZ-Bv 4? Q2 : EZ-Bv 4 can support several pieces of motor servo (refer to the attached picture)? Q3 : Will "EZ-Bv 4" damaged by the 12v external power adaptor of Huge servo Motor? (Because I will use it to control all servos at the same time!)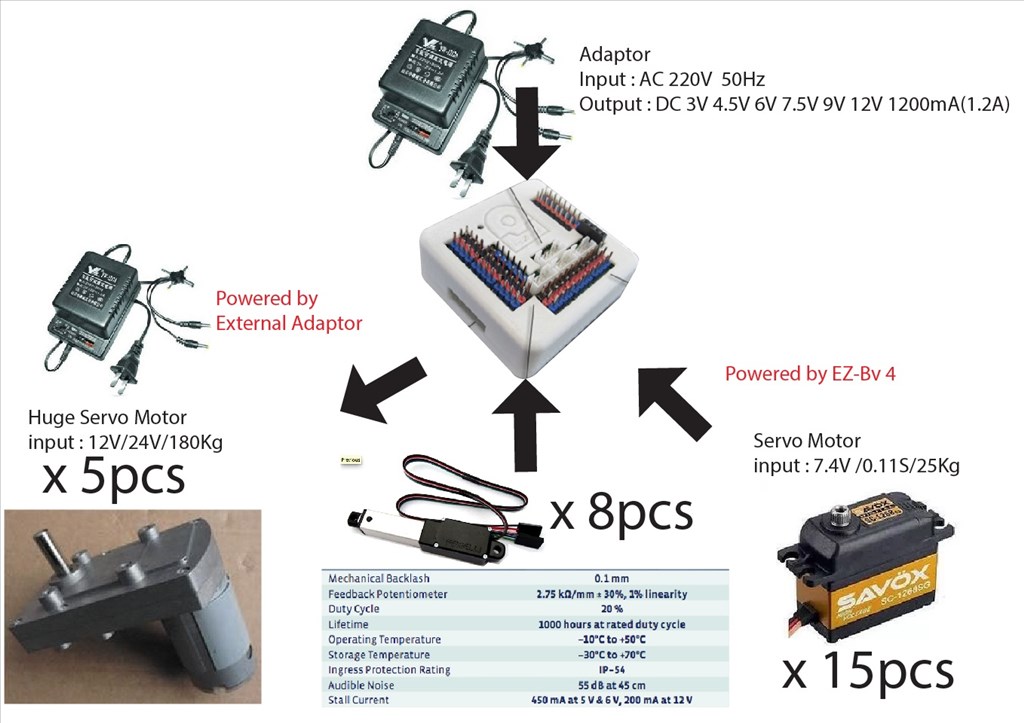 Skip to comments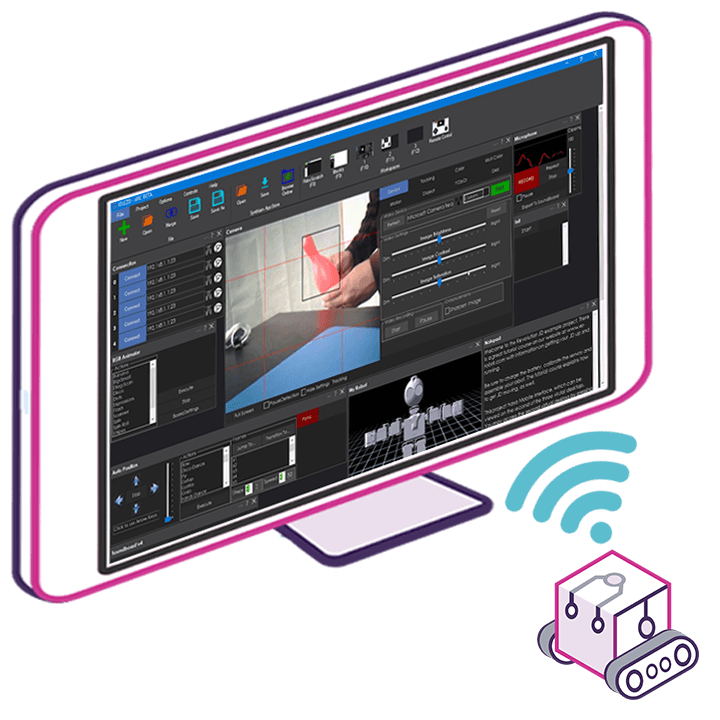 Upgrade to ARC Pro
Harnessing the power of ARC Pro, your robot can be more than just a simple automated machine.