Well, I have been quite busy and therefore haven't been around much - sorry :). EZ-Robot has been getting some amazing attention from a few very large and awesome companies, specifically on the topic of partnerships and even probing to purchase us. Flattering as it is, we will continue positioning our little company to provide enterprise solutions for the big guys.

So, as you have been speaking with Jason and Jake in this other thread - I'd like to add a little update from my eyes. I have been traveling between Montreal, El Paso Texas, and California over the past 2 weeks. It's been exciting, but I really missed my bed. I returned to the office to witness an amazing amount of progress from our team.

As we had mentioned in our last update, not all of our parts were acceptable for manufacturing. We had no idea how much work it is to make injection molded parts. And on top of that, we are literally pushing the injection molded process to the limits! There is a post on here with someone who mentioned he had a car built in the time it took for us to build this. In that case, I will remind him that there are tens of thousands of cars built around the world every minute
It's a process which has evolved over 100 years since Henry Ford's assembly line. Now, modular robotics? That's a very different discipline! To quote one of the engineers responsible for our DFM (design for manufacturing) process: "<i>This is the most complicated part to manufacture I have ever seen in my career.</I>"

Anyway, I returned to excellent progress in our office. Firstly, all of the mold designs and new designed parts are being displayed and organized as they arrive from DFM. The mold creation is coming along great and we will see our first completed injection molded plastic robot parts in a week! It will be a big day and don't worry we will share it with you.

Here's a video of JD from a STEM Education Presentation I was doing in Texas last week.





For those wondering what that mess is on the Office Cam, they are all of the DFM parts lined up with the Mold Design Schematics and Details...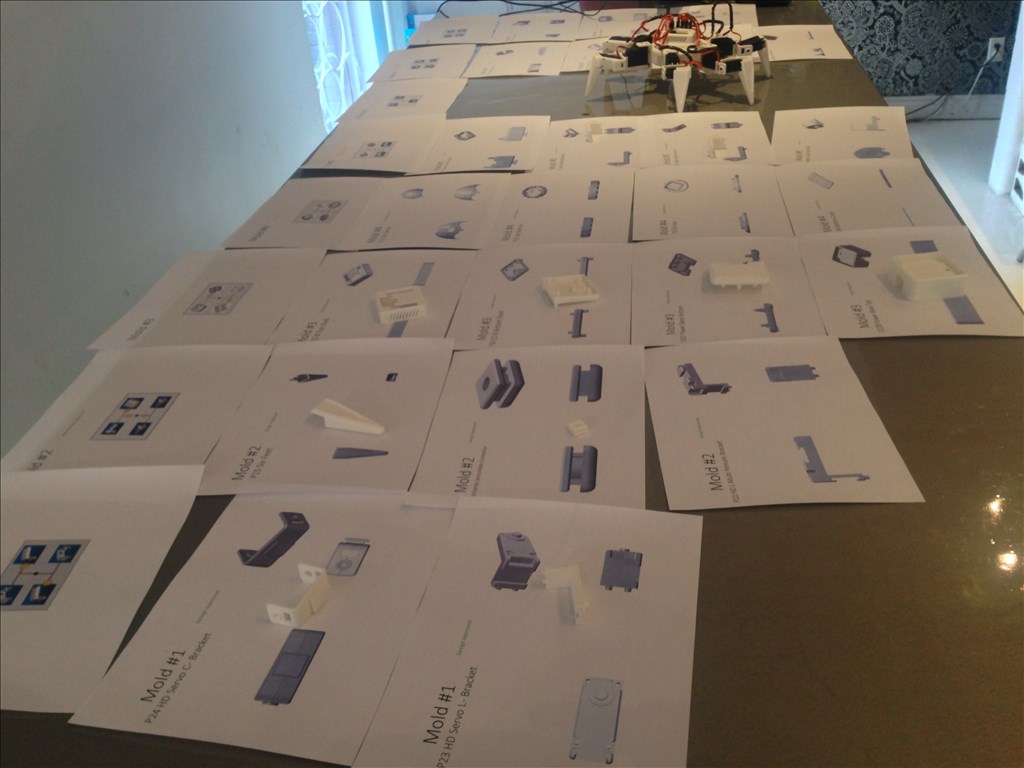 Due to the manufacturing requirements of the parts, many of them have changed. This includes the EZ-B shell, the bodies of the robots, legs, and even the servo adapters. Every single part had to be modified to be properly manufactured.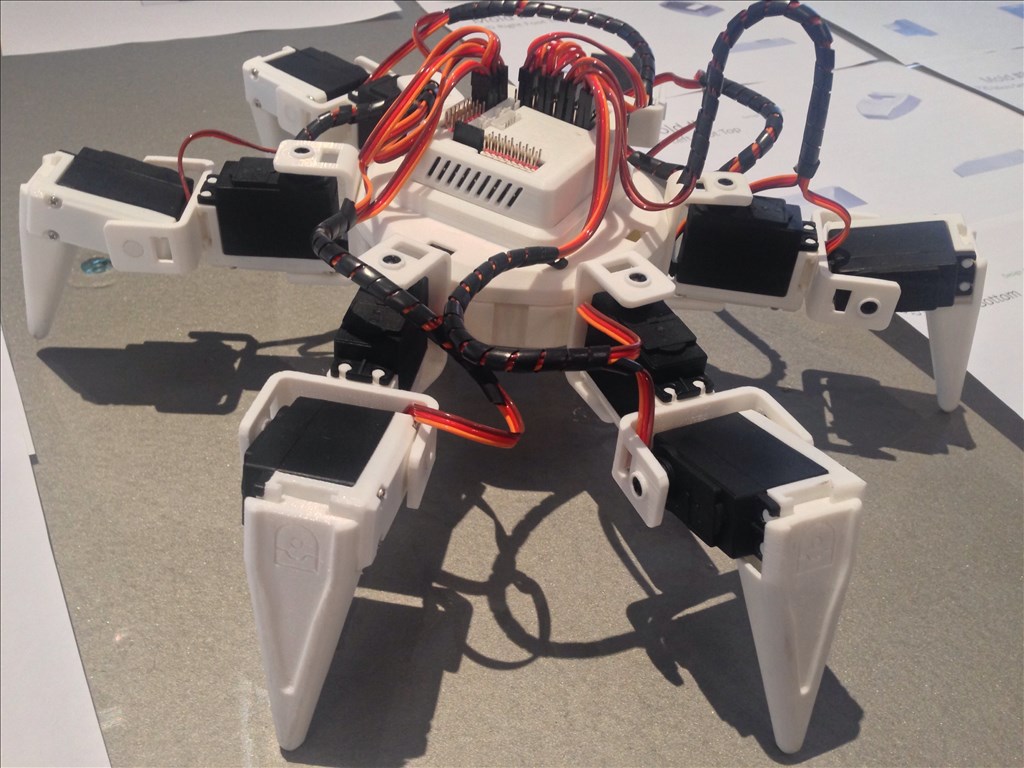 Jeremie has been very busy with the last final tests of the firmware before we begin shipping EZ-B's on Monday. In this pic, he calls the setup the "Rastafarian" EZ-B because of all the colorful wires connected to it.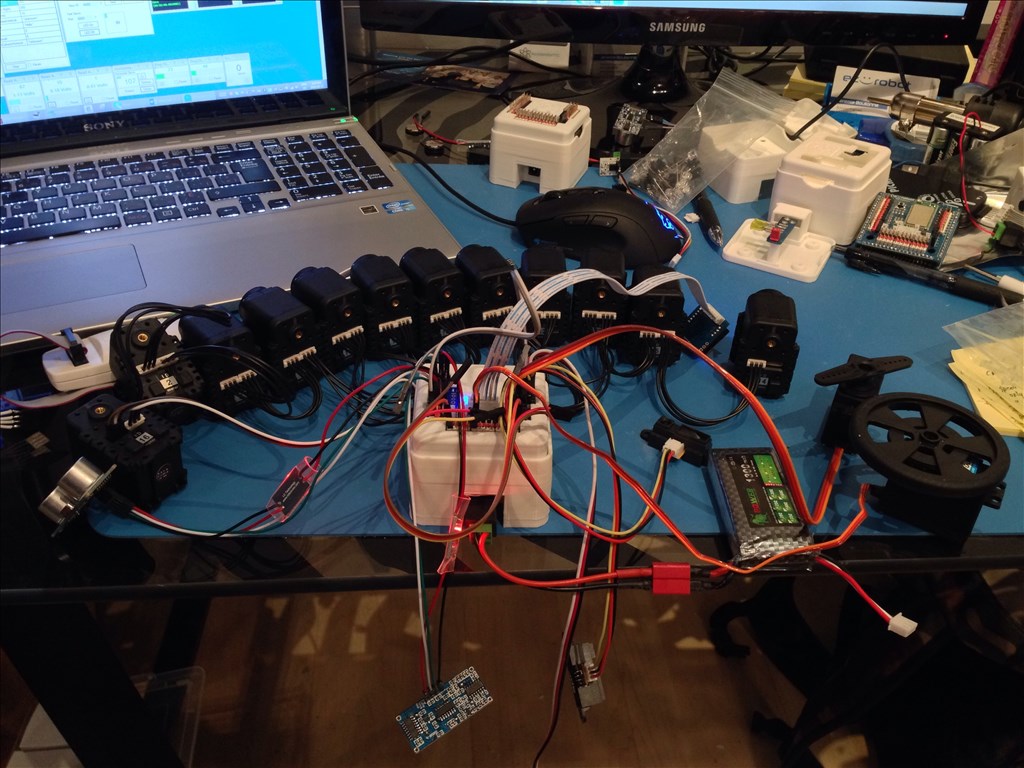 It's rare that we ever have robots in the office because they are requested by media sources. Wired Magazine returned this bunch of robots to us - and we're not quite sure what they're up too.... Sure looks like an intimate robot party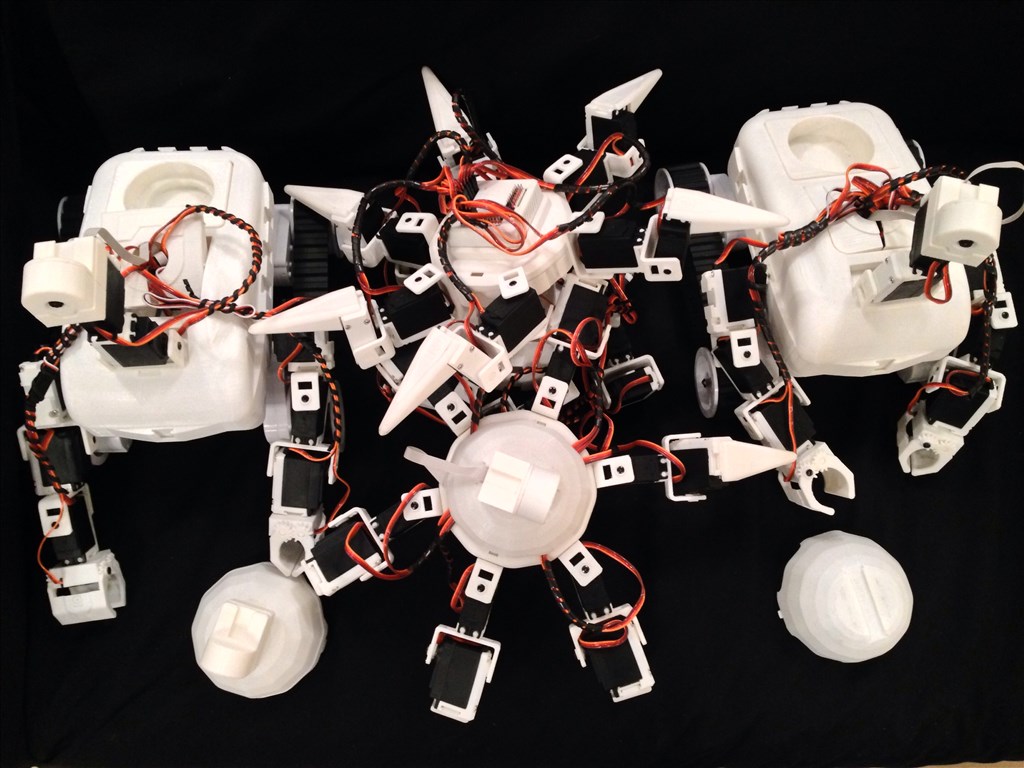 Our office is lucky to have a WowWee MIP robot to play with. He's a cute little balancing (inverted pendulum) robot which cruises around on two wheels. He's also controlled by your mobile device! MIP will soon be part of the EZ-Robot supported fleet of robots in ARC with a neat-o backpack sporting the EZ-B v4. Oh yeah, and here's Six doing a dance that Jeremie had made