Hi,

I am trying to use a NEMA17 stepper motor (from an old 3D printer) with the EZB v4, through the EasyDriver - Stepper Motor Driver from Sparkfun.
I have connected everything this way: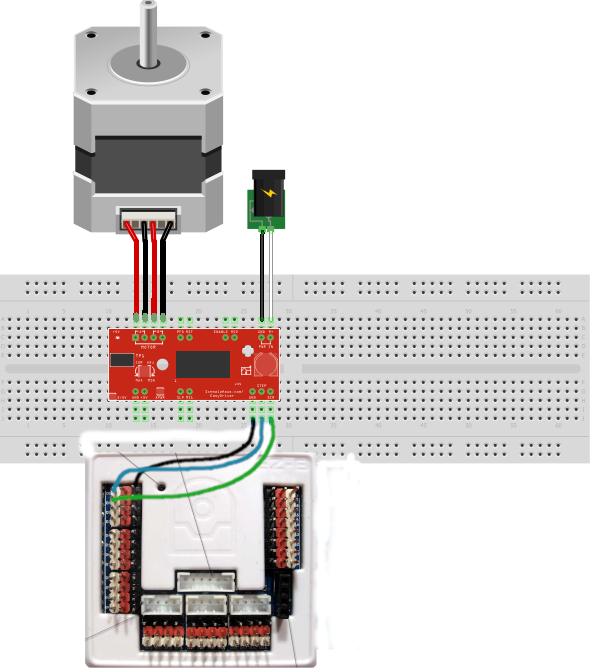 and use the following code (from this thread: Link):

Code:

$x = 0
:loop

  $x = $x + 1
  SET(D1,ON) # dir pin (maintain current direction)
  SET(D0,ON) # step pin
  Sleep(1)
  SET(D0,OFF) # step pin
  Sleep(1)

  print($x) # let me know the loop progress
  if($x = 6400) 
  $x = 0 # don't go crazy
  endif

goto (loop)
But the motor barely moves and I cannot change the speed by playing with Sleep().

I use a 24v 15A alim (the same I used before with this stepper motor in my 3D printer) so I should have enough power

Any idea what I do wrong ?
---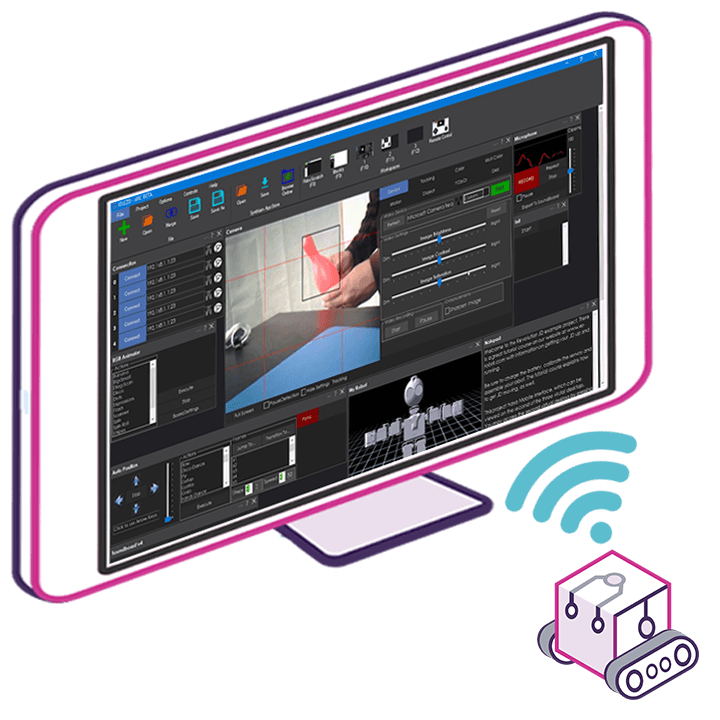 Upgrade to ARC Pro
Harnessing the power of ARC Pro, your robot can be more than just a simple automated machine.