Might be a day late and a dollar short, but I'm having an issue with the dynamixels that I am hoping other users could confirm or try and repeat.

Hard core alans have three dynamixels the TTL version on the 64s. While building up the two neck dynamixels with no physical load the servos worked as expected. Power on Alan, connect com on EZ Builder touch the touch pad controls and servos work as expected.

As I built up the head and added weight (4 to 5 pounds) I began to notice at power down the weight of the head would move the dynamixels to a new position ( head down in this instance). Makes since the dynamixels have no power applied and the head is heavy so the weight moves the head down...gravity right?

Problem: When I power up the head and connect EZ Builder and the EZB and touch the pad controls instead of moving to the position (like they did in the past no load) the neck dynamixels rotate clockwise a full 360 to get to their position that I am requesting. Now mind you both these dynamixels are inverted from one another, ie clockwise and counter clock. in EZ builder and limited to about 60 degrees of motion.

Somehow when the dynamixels under physical load either at powerdown or power up are setting into effect to initialize a full 360 when it receives its first signal.

I've looked everywhere on the internet for a possible cause or resolve. No luck. It def has something to do with the load, BECAUSE the rotate head dynamixel (thank God) does not do this at all...and there is no load on that dynamixel.

Bottom line this issue is probably cause something to break long term becaue of the vilent power up process.

If anyone in interested in seeing the issue I can upload a video.


Thanks in advance


Edit: I tried to create an init script to move them into a position but I think that the differences in regular servos and dynamixels are causing problems. Once I activate the script the servos move slightly then become unresponsive. I have to reboot power to get them to work again.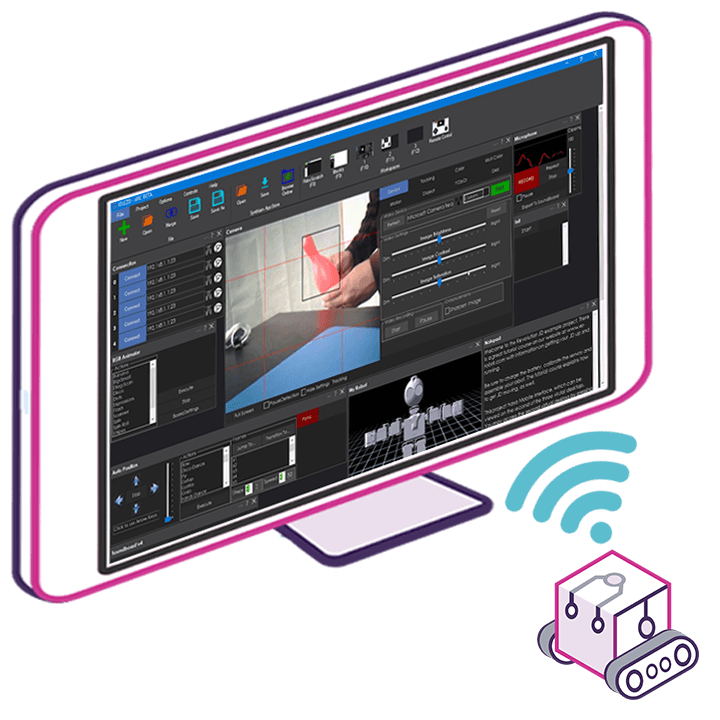 Upgrade to ARC Pro
Harnessing the power of ARC Pro, your robot can be more than just a simple automated machine.