As I have now sent quite a few Bosh motors to friends here on the forum (Steve, yours are on their way) and also after reading Dave's well written review, I thought it would be good to give more information on these motors to the group.
Without modification the motors have 100 degree of movement, once you cut off the actuator arm (to get the 6mm spindle) the motor will rotate 360 degrees there are no internal stops. The internal pot is only active for the 100 degrees.
I needed 180 degrees turn on the EZ:1 and EZ:2 head pan smart servo (shown below) and I achieved this by modifying the smart servo firmware so that when the smart servo controller gets 2 to 99 it accurately moves through the whole 100 degrees and if I send 1 or 100 then the controller sends the motor 40 degrees past the 100 degrees in both directions. Centering the servo (back to 50) always accurately re-syncs the motor position as it is half way into the pots travel.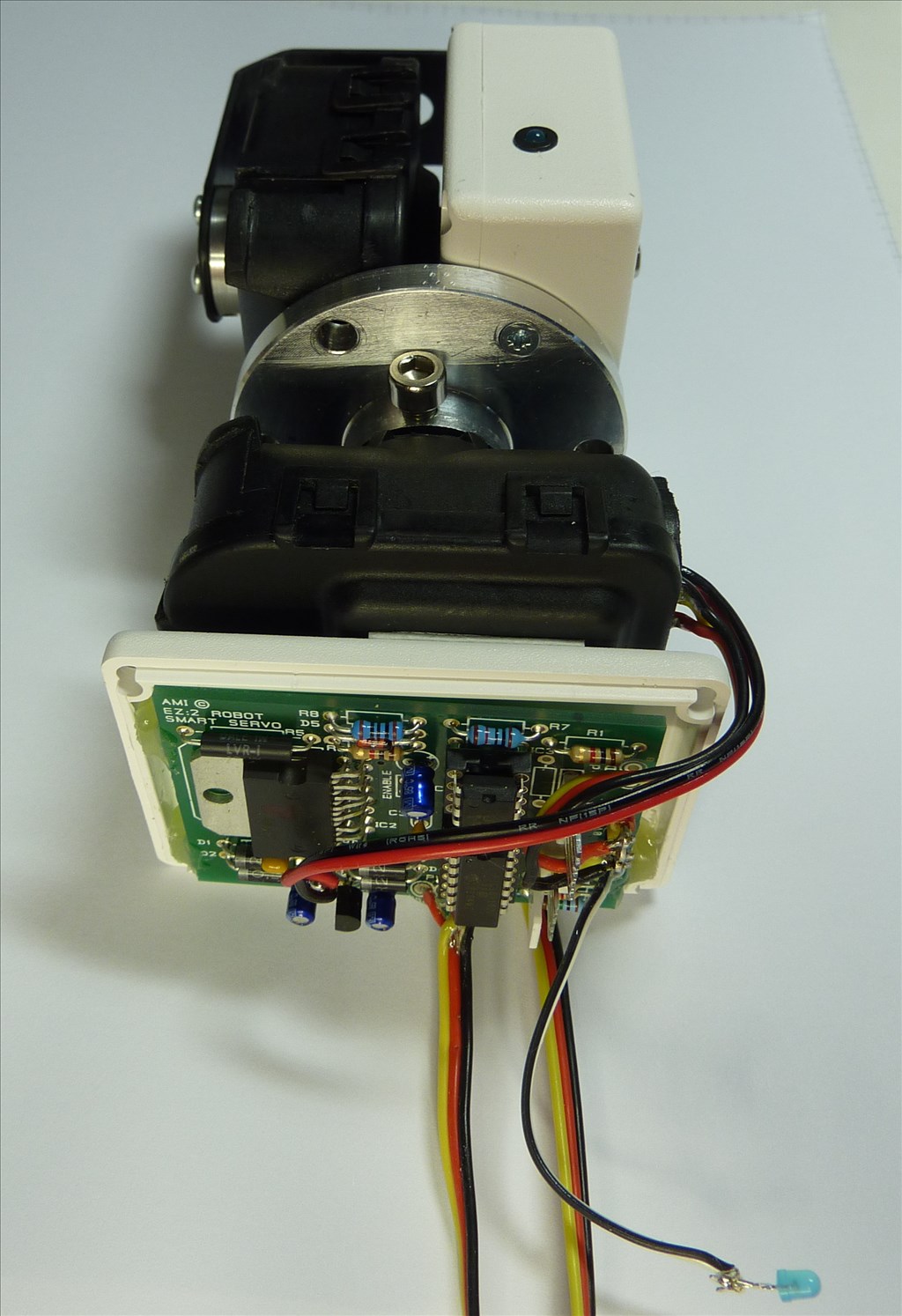 To get the original actuator arm off, very carefully with a hacksaw blade cut down one side of the actuator to reveal one side of the spindle, once this is clear then with a gentle prying from below the actuator the arm usually just pulls off.
Here are the 6mm hubs that fit the motor spindle.
www.lynxmotion.com/p-114-universal-hub-6mm-pair.aspx
Here is the plastic box that holds the smart servo PCB.
uk.farnell.com/multicomp/hbt3w/box-abs-white/dp/645692?Ntt=645692
Here is more info on the motor drives
www.ebay.co.uk/itm/BOSCH-12-VOLT-VARIABLE-SERVO-100-MOVEMENT-GEARED-NEW-/380343639810?ssPageName=ADME:X:AAQ:GB:1123
Hope this is of use.
Tony
Skip to comments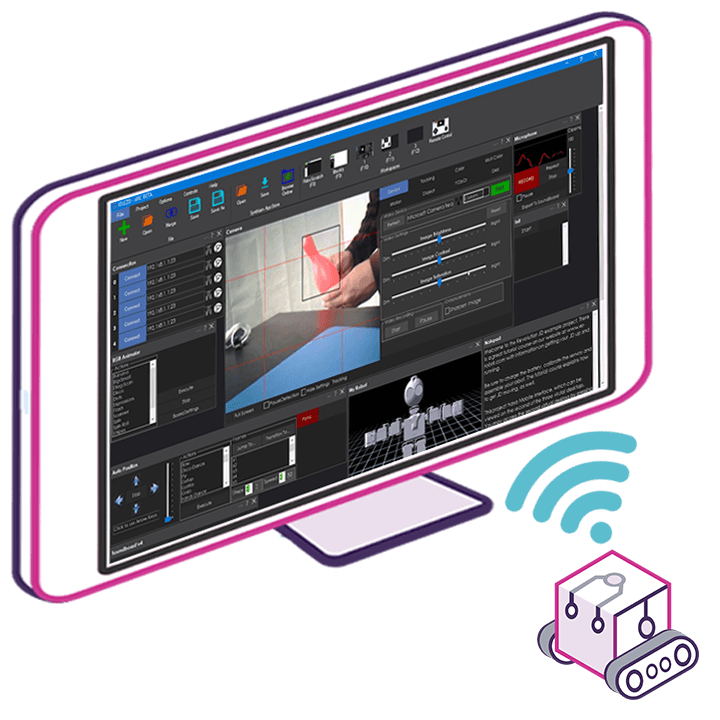 Upgrade to ARC Pro
Synthiam ARC Pro is a new tool that will help unleash your creativity with programming robots in just seconds!