WISH LIST - Auto Connect Check Box And Servo Buttons
Score 579
Hi guys,

I can't find a wish list area, so I'm posting this here. If there is a wish list area, please move this post there.

I would like to see an Auto Connect checkbox in the connections setup. and a Min and Max buttons and slide bar added to servo Controls, is this possible?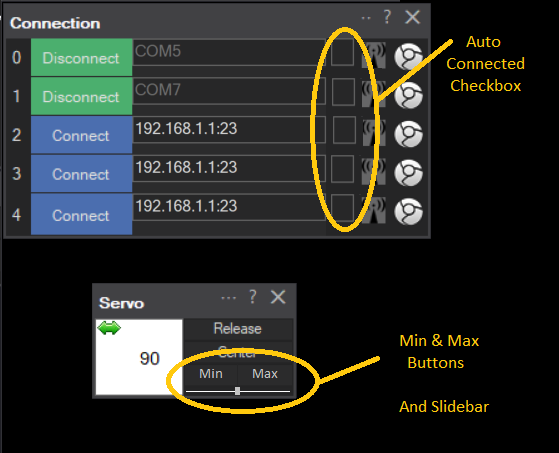 Thanks for listening
Steve
Want to see this feature happen? Like it to increase the score.
---