Hello Everyone !
First of all I would like to thank all of You for great inspiration to building robot, specially DJ Sures and Louis T . Many of Yours ideas were copied in my project guys.
It takes almost 3 months to build Wall-e with 12 servos, Mp3 trigger, amplifier, camera, ultrasonic distance sensor, laser diode and some other stuff...
Now it's time to programm something ;-)
(and by the way, sorry for my English I'm not a native speaker ;-)
The biggest challange in construction:
- head - many small parts in small head: 4 servos (2 servos for movement 2 parts of head independently, and 2 for eyebrow movement), camera, laser diode, blue right eye
- and of course the neck for vertical movement - you will see, why it was hard to do...
After upgrade:
- VU meter for mouth emotion
- Bar led for voltage mettering in place of wall-e solar battery
- Voltage metter on the back with current voltage
- tilt servos to move body up/down during forward/backward movement
Laser diode in phone camera looks amazing, don't you think ;-)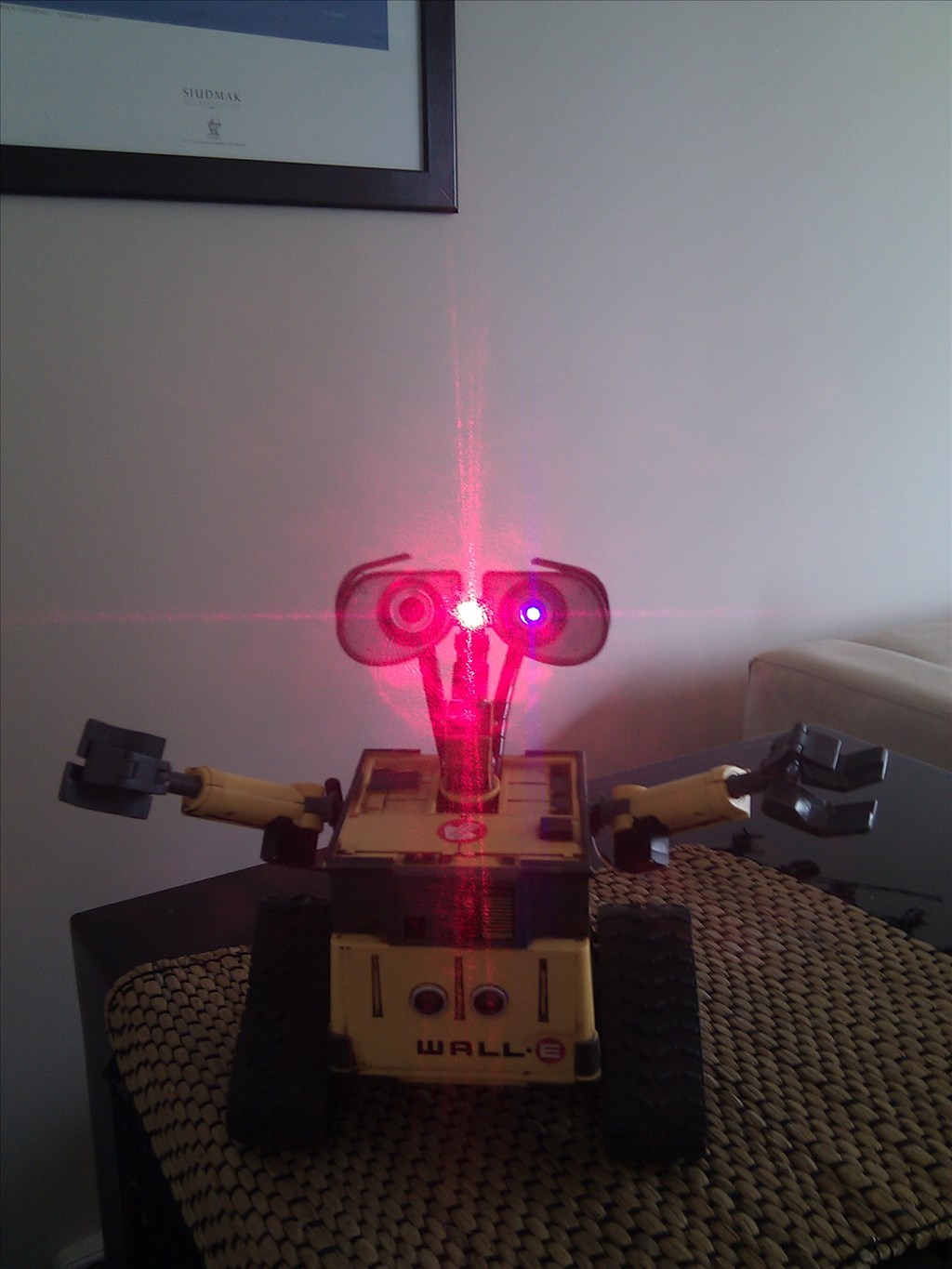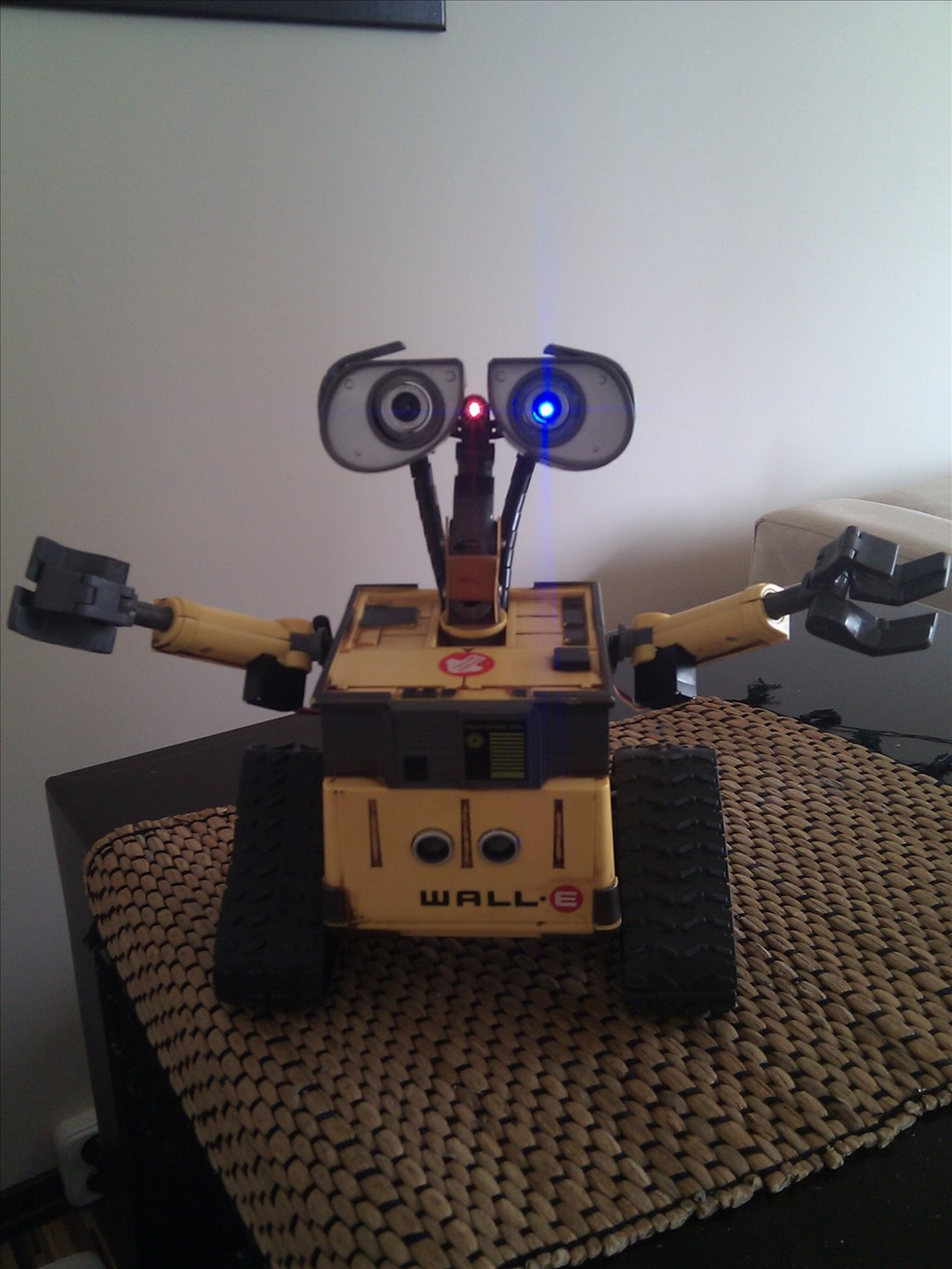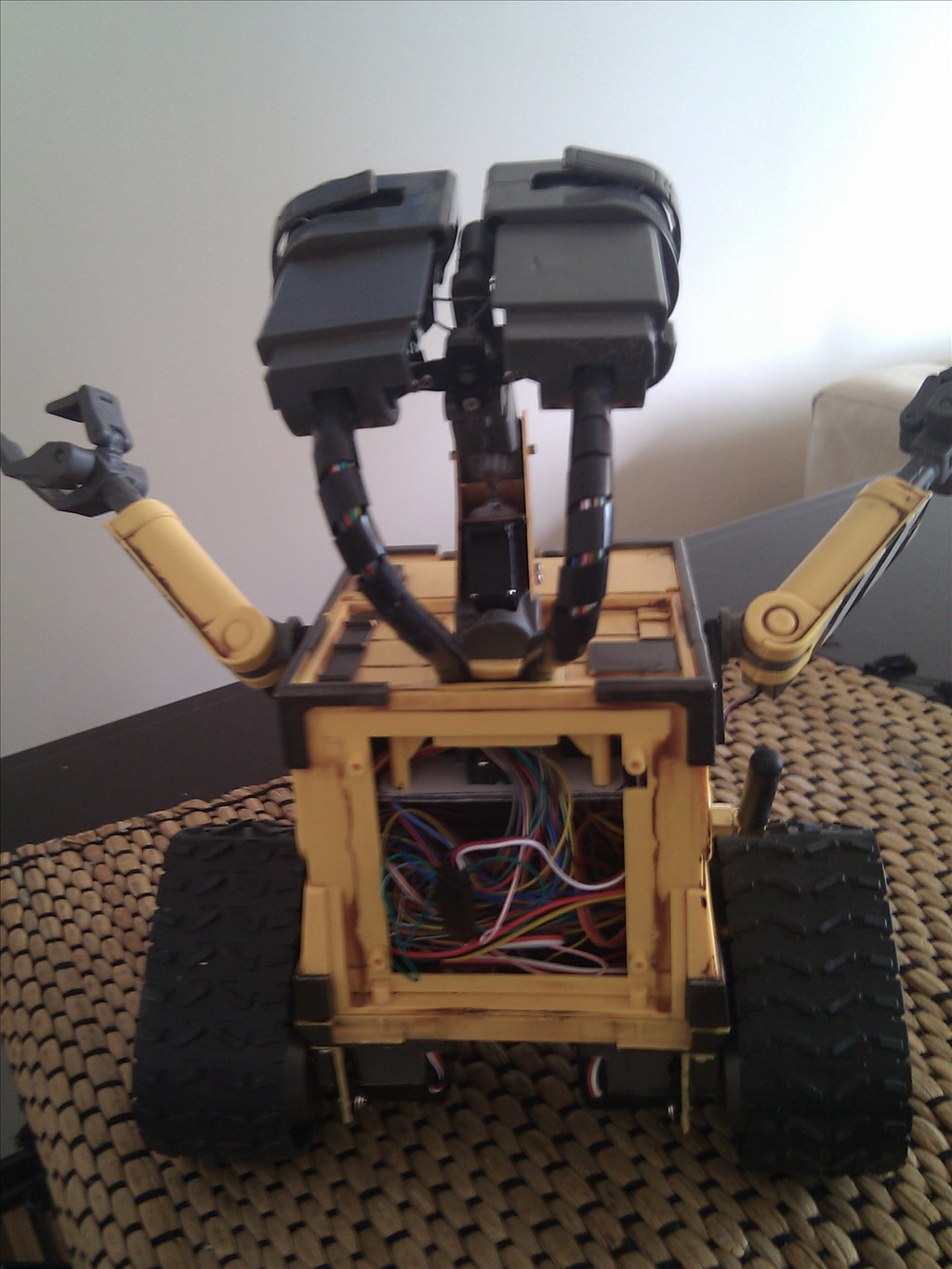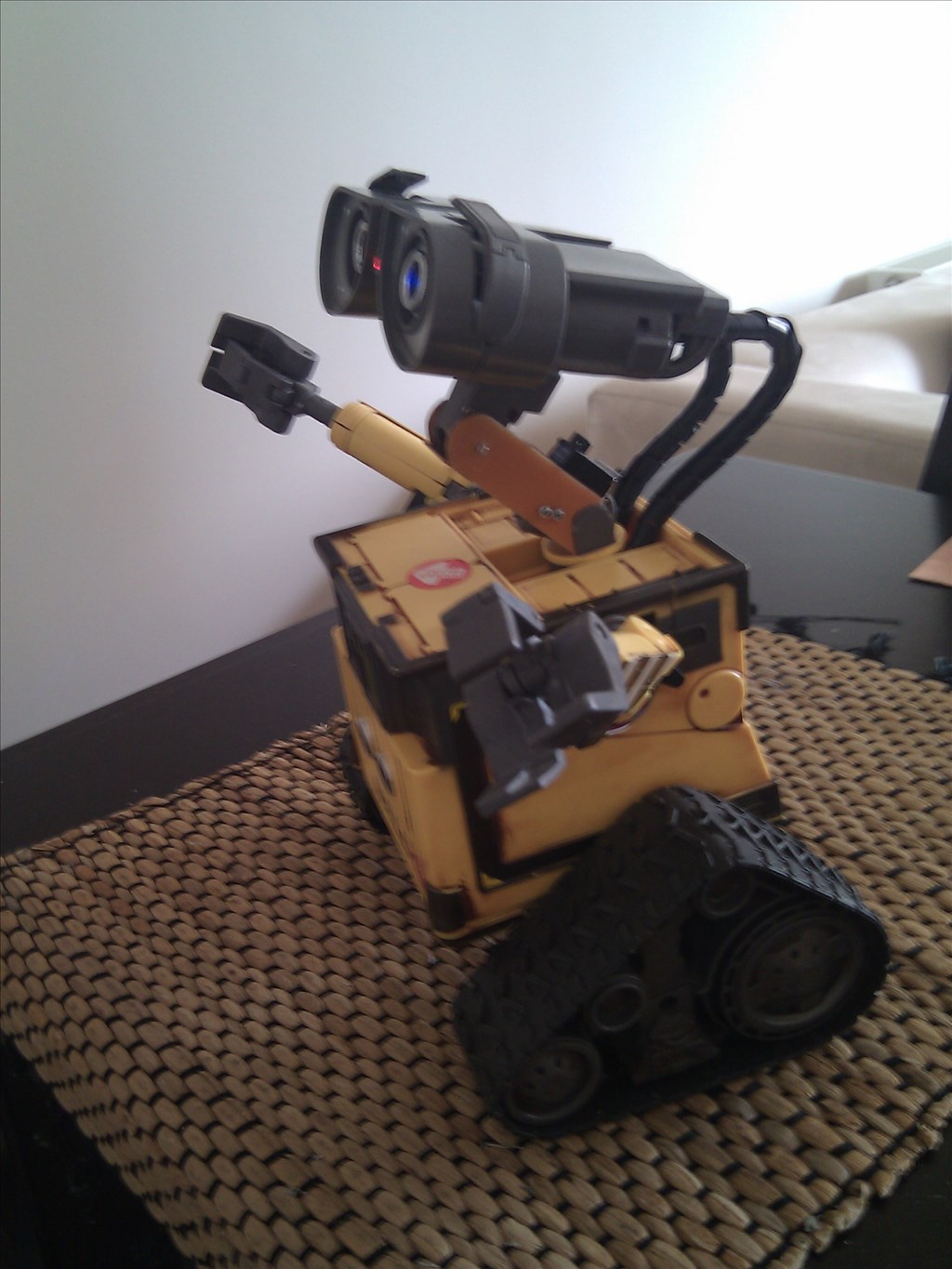 And the heart is beating...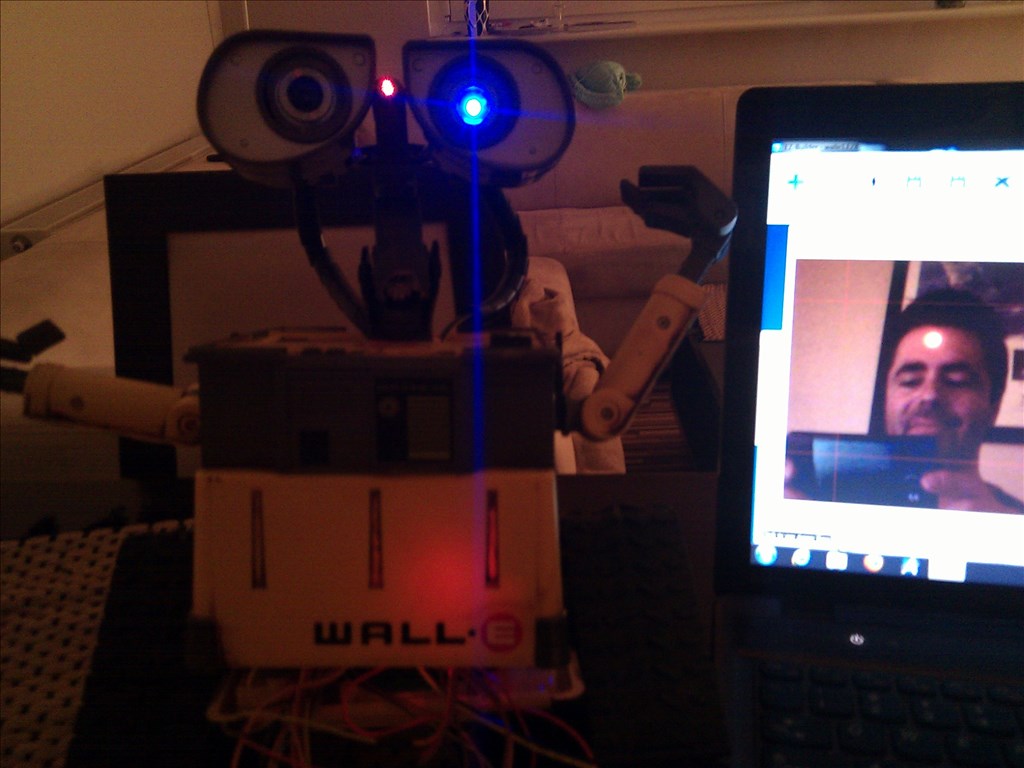 Plans for the future:
- 2 servos for wheels tilt (like Louis T) (It's done - now I have 14 servos in my Wall-e ;-)
- 2 servos in the arms for fingers movement (I have to forget about it because there are no so small servos :-( )
Walle inside:
And problem with neck