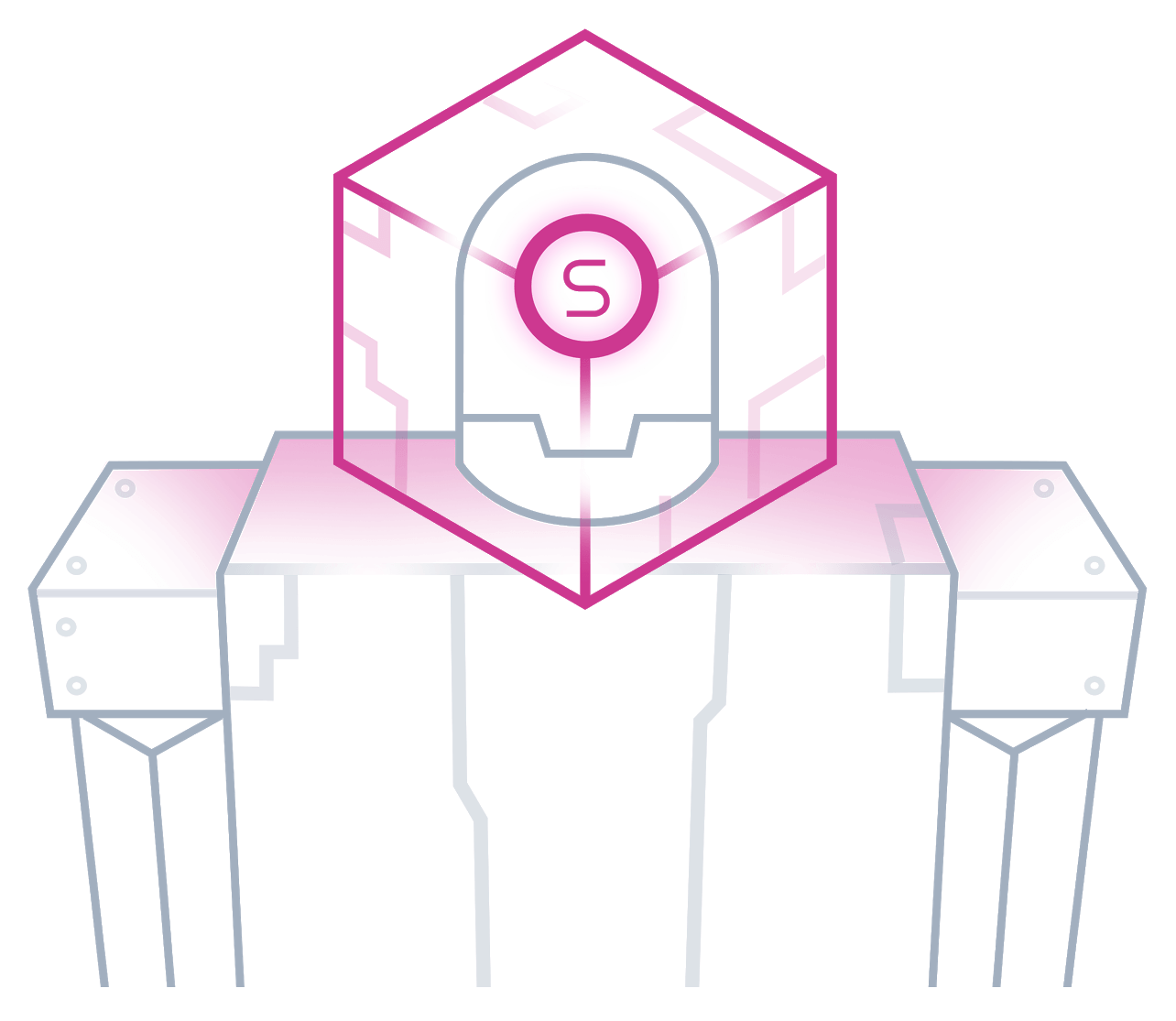 This release includes a few new
EZ-Script
commands for file operations and GUI enhancements.
Changes:
-
EZ-Script
Edit Window now saves the size of the window you resize to
- Examples Menu has easier to read buttons
- New
EZ-Script
File Operations (FileReadClose, FileReadReset, FileExists, FileReadEnd, FileReadChar, FileReadLine, FileReadAll)
- New
EZ-Script
function for splitting string into fields - Split()
- Speech Recognition Control includes Audio Level Graph
The File Operations
Example Project
will demonstrate how to perform
EZ-Script
File Operations for Reading, Writing and Parsing. Choose Examples and select the File Operations project.
File Operation Example Project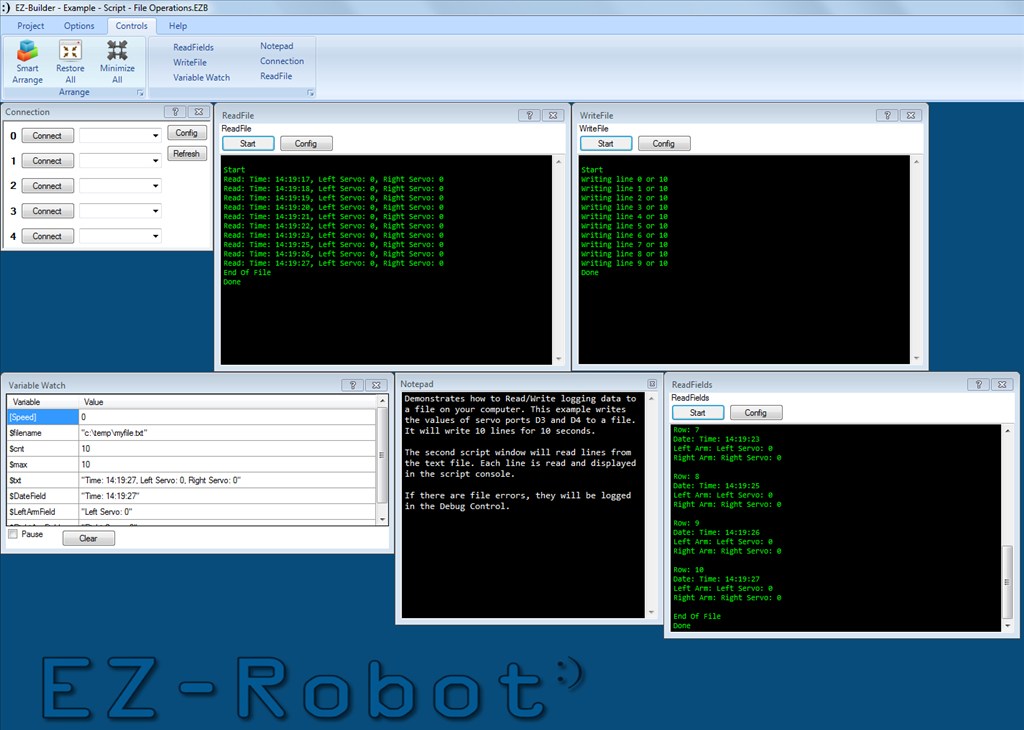 New Speech Recognition Control with Audio Level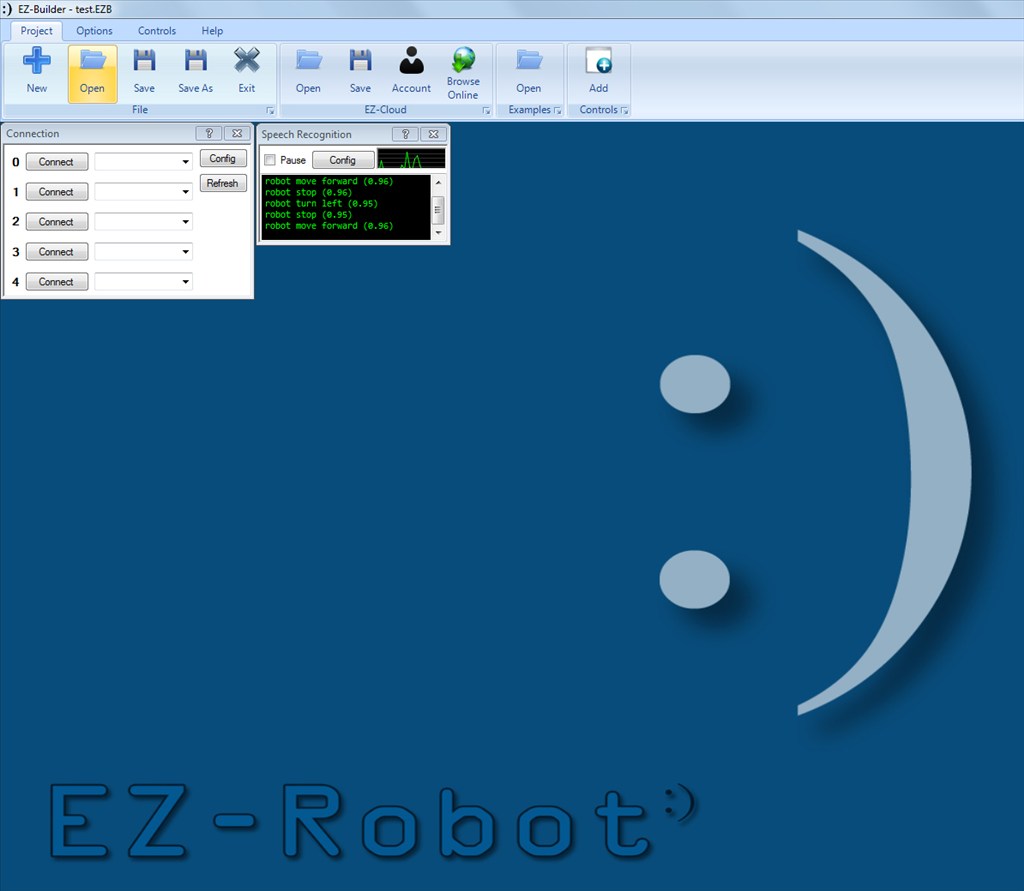 File Write Example
Code:

# This  EZ-Script will log the positions of 
# servos D3 and D4 in the specified file. 
# The loop will repeat 10 times for 10 seconds

$filename = "c:\temp\myfile.txt"

FileDelete($filename)

$cnt = 0
$max = 10

:START

  print("Writing line $cnt or $max")

  FileWrite($filename, "Time: $time")
  FileWrite($filename, ", Left Servo: GetServo(d3)")
  FileWriteLine($filename, ", Right Servo: GetServo(d4)")

  $cnt = $cnt + 1

  if ($cnt = $max)
    halt()

  sleep(1000)

goto(START)

File Read Example
Code:

$filename = "c:\temp\myfile.txt"

if (FileExists($filename) = false)
  print("File does not exist")
  Halt()
Endif

FileReadReset($filename)

:START

  $txt = FileReadLine($filename)

  print("Read: $txt")

  if (FileReadEnd($filename) = true)
    print("End Of File")
    halt()
  endif

goto(START)

File Read with Splitting Fields By Coma Seperator Using SPLIT() Function
Code:

# Reads a file and seperates each field by a comma.
# The Split() function will return a
# specified field index

$filename = "c:\temp\myfile.txt"

if (FileExists($filename) = false)
  print("File does not exist")
  Halt()
Endif

FileReadReset($filename)

$cnt = 1

:START

  $txt = FileReadLine($filename)

  $DateField = Split($txt, ",", 0)
  $LeftArmField = Split($txt, ",", 1)
  $RightArmField = Split($txt, ",", 2)

  print("Row: $cnt")
  print("Date: $DateField")
  print("Left Arm: $LeftArmField")
  print("Right Arm: $RightArmField")
  print()

  if (FileReadEnd($filename) = true)
    print("End Of File")
    halt()
  endif

  $cnt = $cnt + 1
goto(START)

SPLIT() Example #1
Code:

$x="one, two, three"

$first=split($x, ",", 0)
$second=split($x, ",", 1)

print("First Field is: $first")
print("Second Field is: $second")

SPLIT() Example #2
Code:

$x="one - two - three"

$first=split($x, "-", 0)
$second=split($x, "-", 1)

print("First Field is: $first")
print("Second Field is: $second")