(Autonomous Robot Control Software)
Make robots with the easiest robot programming software. Experience user-friendly features that make any robot easy to program.
Change Release Notes
Hello! Here are the details of the 2012.02.17.00 release.
HTTP Server Live Control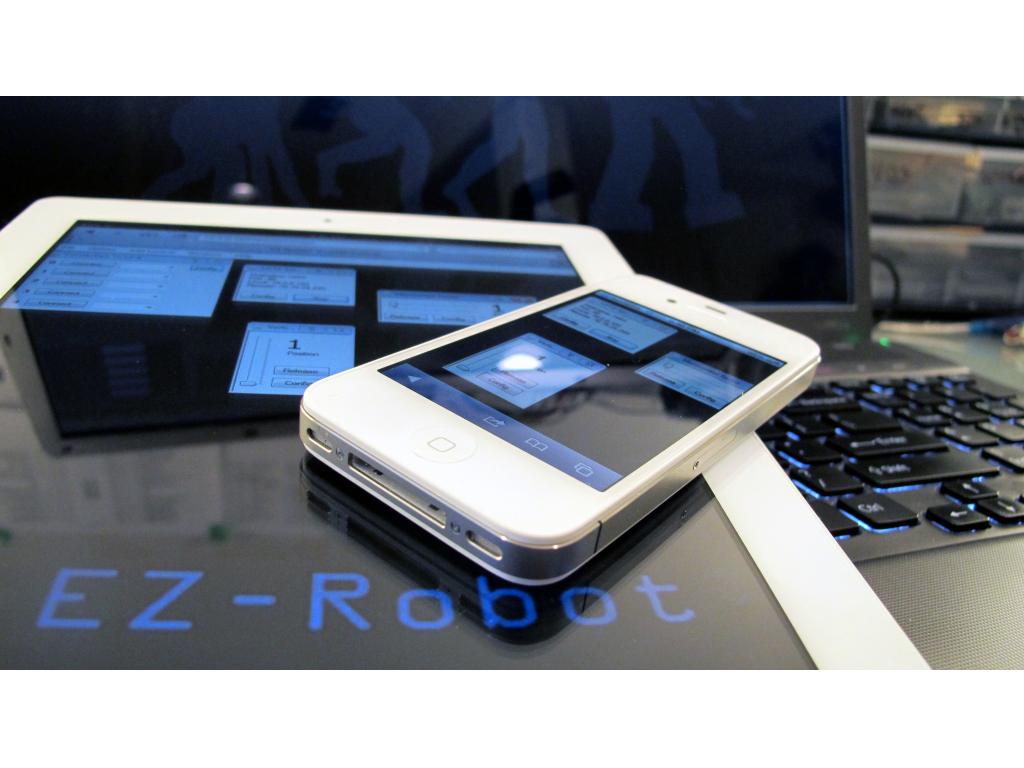 - The new Live control in the HTTP server allows connected devices to interact with
ARC
in real-time over the web browser. This includes ipad, iphone, android, firefox, safari, internet explorer, and even blackberry. Do people still use blackberry?
- Does not require any additional plug-ins or activex stuff
. It's just magic!
- Now you can control your robot at home from the office with your phone
Brookestone Rover Support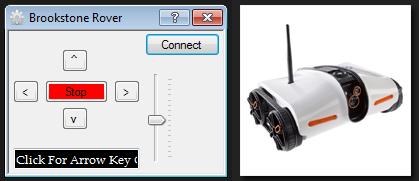 -
ARC
now supports connectivity to the Brookstone Rover and the Rover's Camera.
- The brookstone rover panel works like all other panels - speech recognition, joystick, wii, webserver, camera tracking, etc...
Camera Control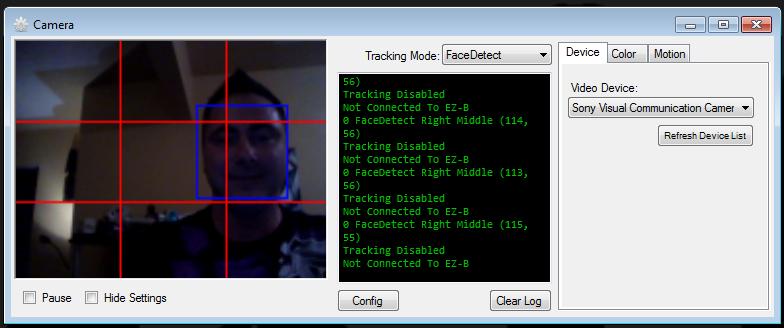 - I've made the camera control size adjustable. You can full screen the image, if you'd like to see large pixels :). Or you can hide the settings and fit the window somewhere snug away.
Pulse Width Modulation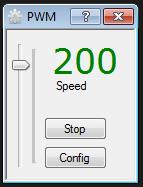 - The new pulse width modulation control allows pulses of current to simulate voltage control. This means you can adjust the speed of an HBridge, or the brightness of an LED
Touch Pad Movement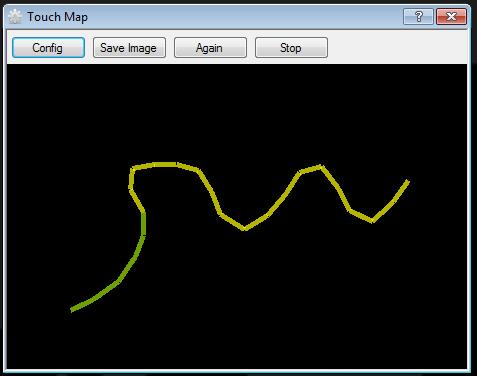 - Drag your finger or the mouse cursor and sketch the route of your robot. When you release your finger, or mouse the robot will drive that path.
- This control compliments any movement panel.
- Control takes some configuration to adjust turn distance and forward speeds.
Touch Movement
- Instead of using a regular movement panel, this is great for tablets. Lets you drag your finger on the screen to move the robot.
- Controls any movement panel.
ARC Downloads
Teams FREE
Free
Includes 1 free plugin robot skill per project
Community support
Free with trial limitations
For schools, personal use & organizations. This edition is updated every 6-9 months.
Early Access
As Low as $8.99/mo
2 or more PCs simultaneously
Includes unlimited skills
Premium support
And much more
Experience the latest features and bug fixes weekly. A Pro subscription is required to use this edition.
Runtime FREE
Free
Load and run any ARC project
Operates in read-only mode
Unlimited robot skills
Early access fixes & features
Have you finished programming your robot? Use this to run existing ARC projects for free.
Minimum requirements are Windows 10 or higher with 2+gb ram and 500+MB free space.
Get more information about each ARC edition by clicking here.
See what's new in the latest versions with Release notes.
Compare Editions
Feature
ARC Teams

FREE

ARC

PRO

Get ARC for Free
View Plans
Usage
Personal
DIY
Education
Personal
DIY
Education
Business
Premium support
$14.99/ticket


(optional)

✓

1 request/month


($9.99 for additional requests)

Feature requests

✓

Yes
Early access to new features & fixes

✓

Yes
Simultaneous microcontroller connections*
1

✓

255
Robot skills*
20

✓

Unlimited
Skill Store plugins*
1

✓

Unlimited
Cognitive services usage**
10/day

✓

6,000/day
Auto-positions gait actions*
40

✓

Unlimited
Speech recongition phrases*
10

✓

Unlimited
Camera devices*
1

✓

Unlimited
Vision resolution
max 320x240

✓

Unlimited
Interface builder*
2

✓

Unlimited
Cloud project size

✓

128 MB
Cloud project revision history

✓

Yes
Create Exosphere requests

✓

50/month
Exosphere API access
Contact Us
Volume license discounts
Contact Us
Get ARC for Free
View Plans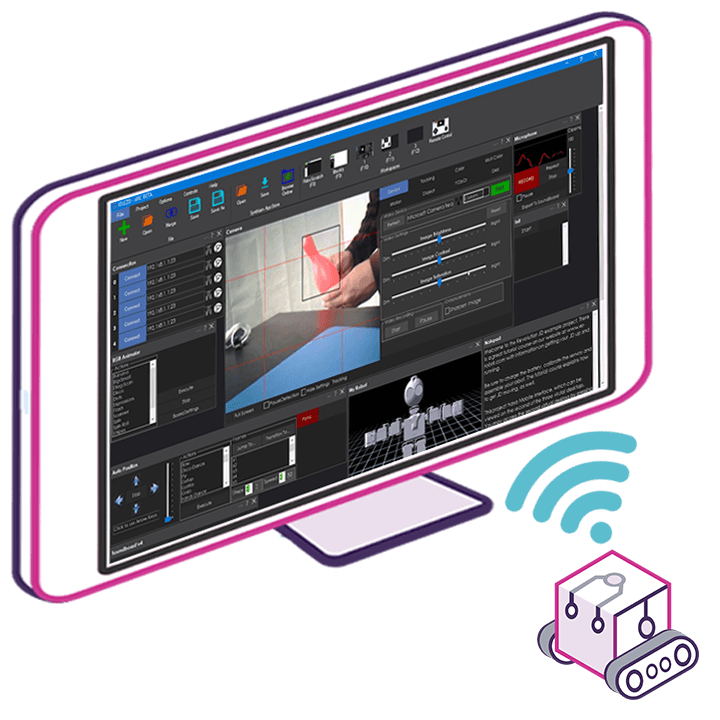 Upgrade to ARC Pro
ARC Early Access will give you immediate updates and new features needed to unleash your robot's potential!