Skip to comments
This little robot grew out of my son's insistence on building the sample project pictured on the Tamiya Universal Arm Set packaging (see first pic below). Not wanting to duplicate the sample exactly, I changed a few things here and there and then stumbled upon the shell of a cheap convenience store RC vehicle to help pull it all together.

The EZ-B fits inside the RC shell rather nicely. I Still need to finish the power system and run wire. I just received his battery pack in the mail several days ago so it's time to get back to it!

Here are a few pics of his progress...

Presenting:





Jaws:





EZ-B in a half-shell:





Takin' Out the Trash:





Judgement Day:





Piling On: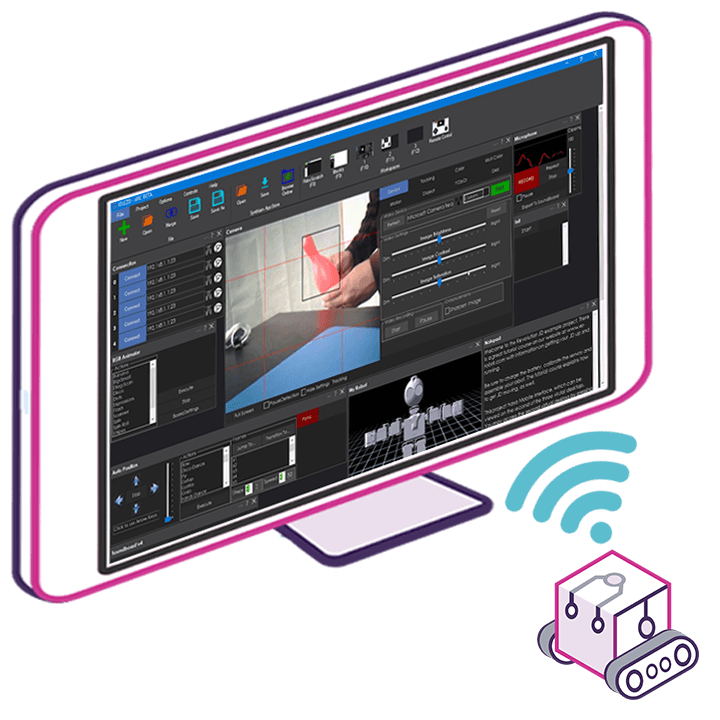 Upgrade to ARC Pro
Synthiam ARC Pro is a cool new tool that will help unleash your creativity with programming robots in just seconds!