Skip to comments
I have no clue yet to as what to name my bots, but I do know someone should probably ban me from EBay! I will end up with 3 total when it's all said and done.

Okay so what I want to do with at least two of the bots is to add a Mini ITX setup, one I already have which runs windows 8, 8gb ram, and a 120gb ssd. I figured that the 3rd omnibot 2000 I can use for parts or whatever..


For powering the onboard pc's I figured that using a pair of 12vdc 7 amp batteries should be enough to run the pc for at least a couple hours? There will be another battery to run the EZ-B as well as other electronics. IS there enough room in the base for the batteries?

I would love to get some input on this project, as I mentioned in another post I also have a CNC Mill which I have recently started using again, and even though I am not that good with it(It's been a long time), I would think I can fabricate some parts if need be. I usually use either 1/8" or 1/4" think pvc plastic for milling.

Today I received my first Omnibot 2000, one of it's arms is broken and the first thing that happened is that it smelled so bad that it was taken completely apart and is currently in the dishwasher. I think it was living at a kennel with a bunch of dogs for the past few years, loaded with hair and all sorts of interesting things. I had to change after it was that bad.

A couple the things I want to do:
1) Get rid of the gears and motors in the arms and replace them with decent servos, maybe something like the Power HD 1501MGs?
2) Motor controller for each robot is going to be L298 based.
3) Single Microsoft USB Lifecam HD camera on each robot - I found that the tracking on these is fantastic compared to the one that comes in the EZ kit, especially where lighting is an issue.
4) servo Pan/Tilt for the head, maybe using Lynxmotion servo brackets?

There's a bunch of stuff I am still working on but most of the items I mentioned above I already have on hand.

Here's a couple of pics of the 2000 I got today: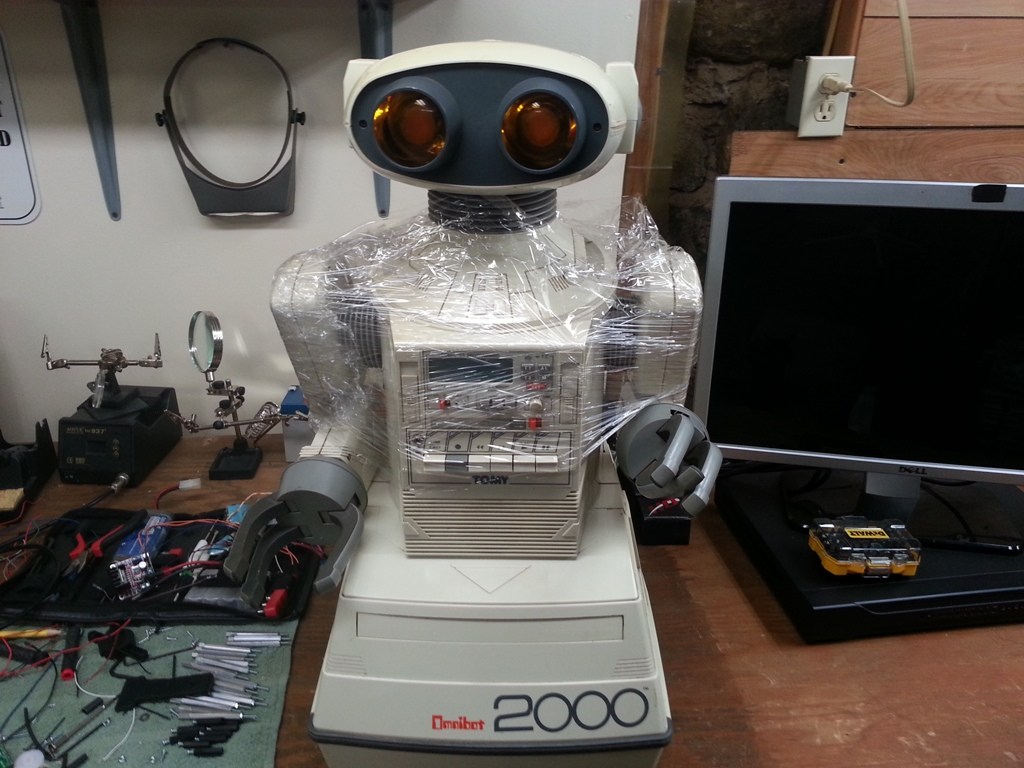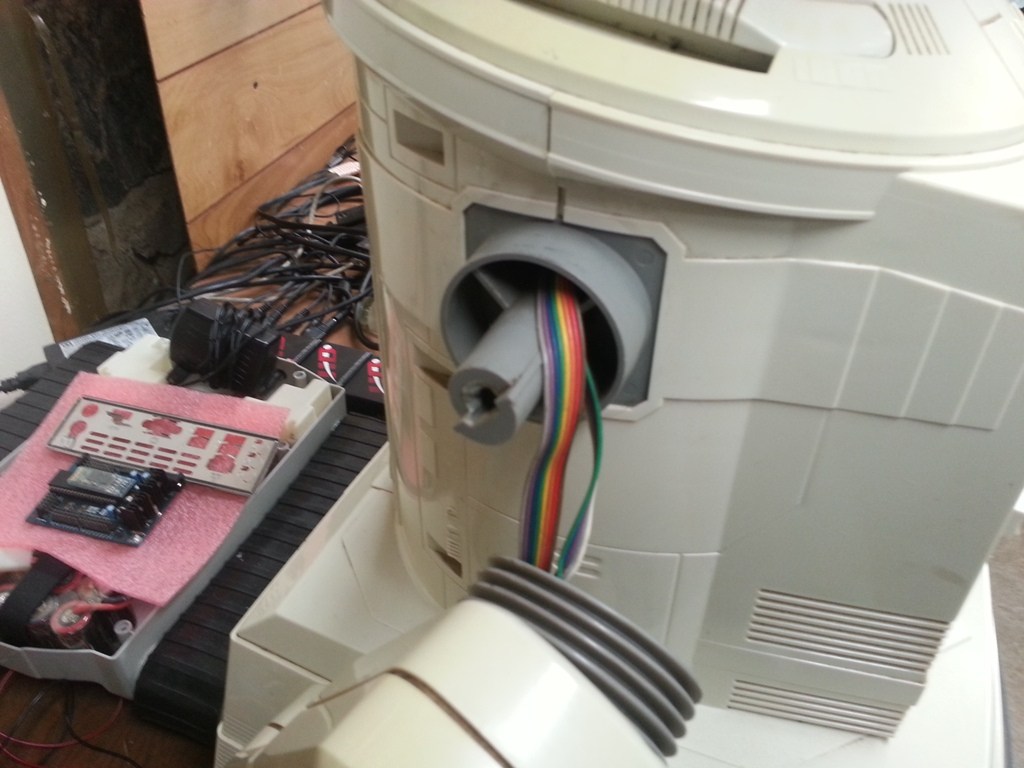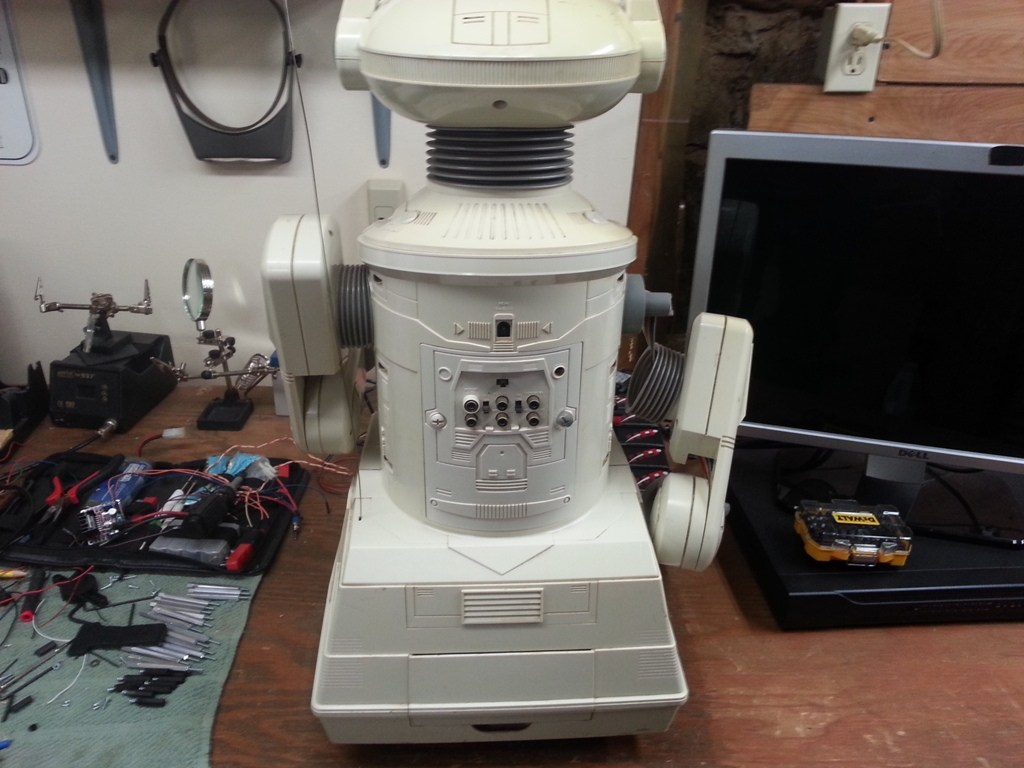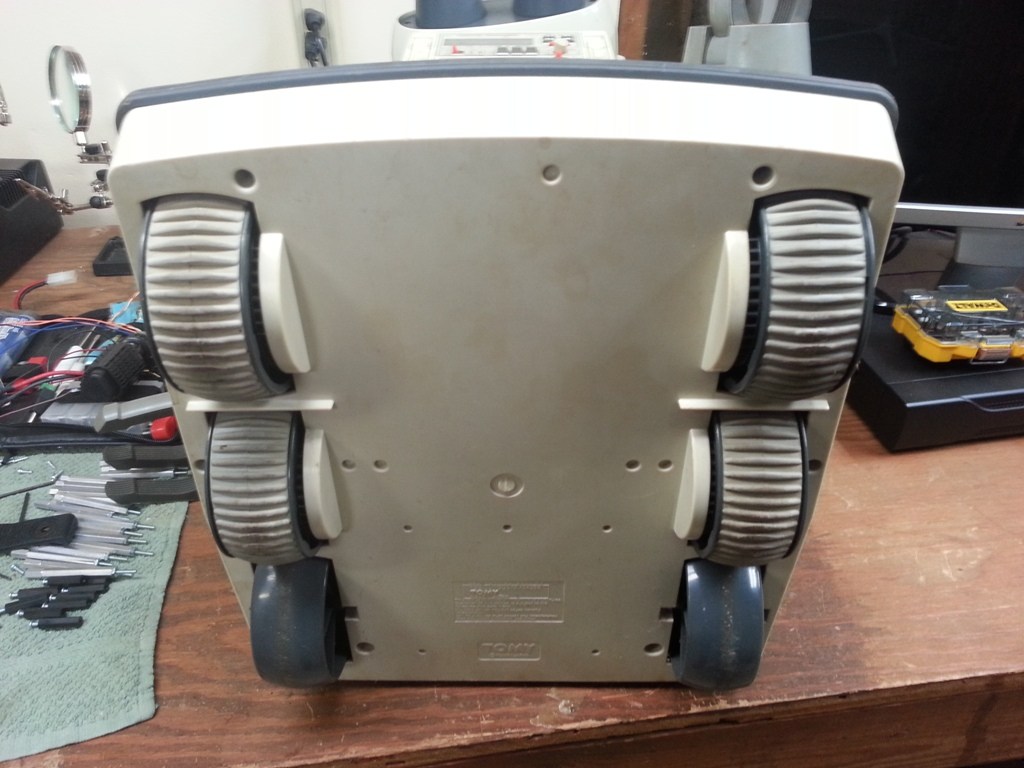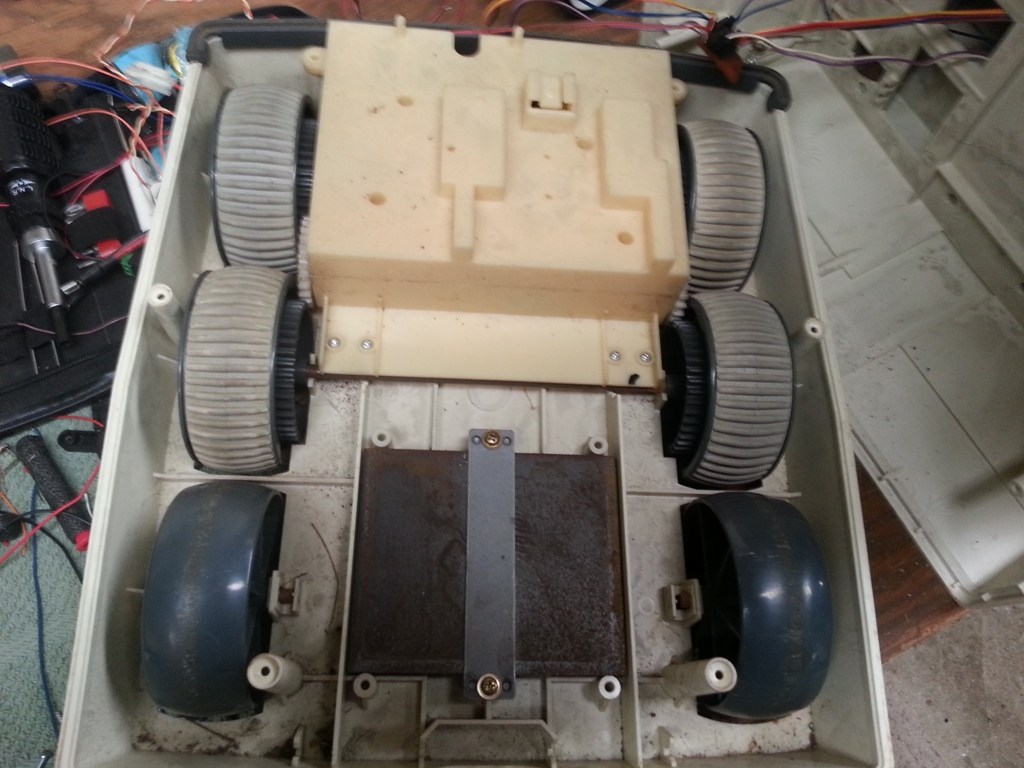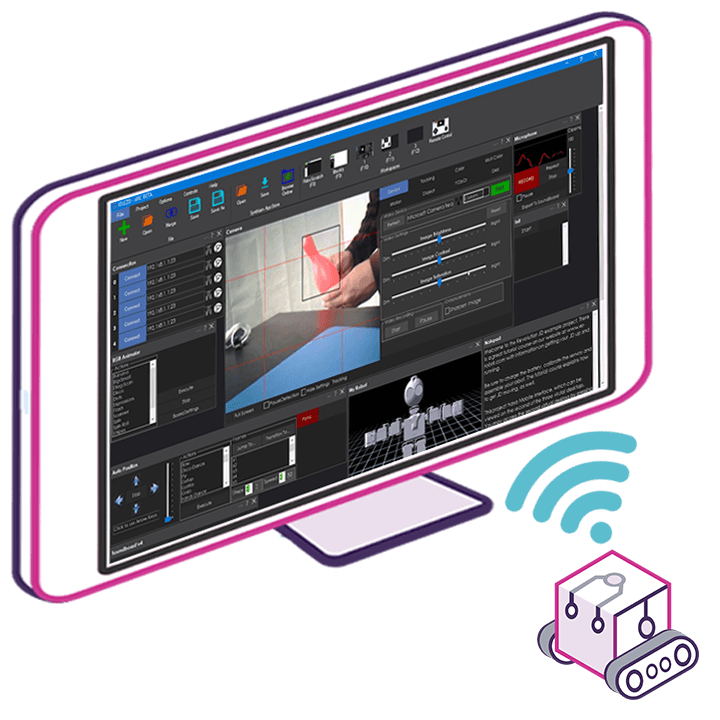 Upgrade to ARC Pro
Harnessing the power of ARC Pro, your robot can be more than just a simple automated machine.