Skip to comments
Step 1 was to get some idea of my vision. So I took what was at hand and got it rolling just to get a feel. Now I understand where it's going. Yep for military and gun enthusiasts that is a working AR-15.
I started cutting steel for the frame and turret. Waiting on my V4 to arrive. Been outlining the programming. Until I get the V4 in hand I'm not sure if I'll bring more V4s into the mix or add arduinos. For those of you that have the v4, ideas?
For all intents and purposes this thing is intended to patrol the property at programmed times and then go into hold mode for a time to listen, watch and save battery life. If while it is holding any stationary or on-board sensors pick up an anomaly then the sentry will be directed to investigate while sending me alerts and/or video feed.
My idea is for a rolling platform (this one) and sensor pods (for lack of a better word at the moment) that are stationary but all meshed via a control server to talk to each other.
What I posted is not capable for off road use so when I get the chassis built and the V4 controller I'll post the true prototype and video the field tests (successes and failures).
Just some random thoughts;
The goal is to have an autonomous sentry that can be taken over by
manual
control as needed.
GPS guidance system to contain the thing within certain boundaries and for the server to know were it is in real time.
I'm a decent programmer but I need to make sure all the bugs are out before going live with an AR. (a real gun is a joke for those of you that might be worried) Possibly a paintball marker with pepper or rubber ammo.
remote charging station
and the list goes on . . . . . . .
Yes I am serious, yes I may have PTSD (at least that is the head doctor's opinion) but I'll sleep better at night knowing the coyotes and an occasional Big Foot don't get the drop on me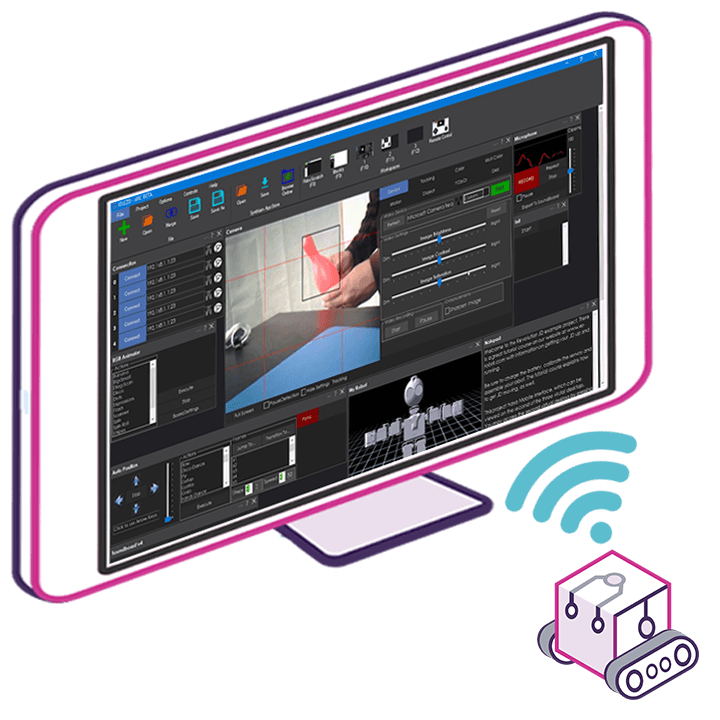 Upgrade to ARC Pro
Synthiam ARC Pro is a cool new tool that will help unleash your creativity with programming robots in just seconds!