Skip to comments
Hey All!

Picked up one of those cheapy arduino wheeled platforms. It came
with those cheesy yellow motors and yellow rimmed wheels. The
wheels did not spin very straight. E-Bay Linky

I was disassembling a box bot I had built with some Roomba wheels
and got to thinking.

Amazingly they interface perfectly to the platform.

Here is the platform with the cheap wheels removed.





Here it is with the wheels slipped in.





Close-up of how perfectly they slip in. Basically a friction fit.





Bottom plate with the (2) H-Bridges mounted.





Just waiting on some misc connectors and such to finish it off. Unsure
if I'll mount the EZ-B top side or on the bottom plate.

This will be my son's project. He's five and loves our hobby. He's going
to make a "body" to color and paint.

More updates as we progress.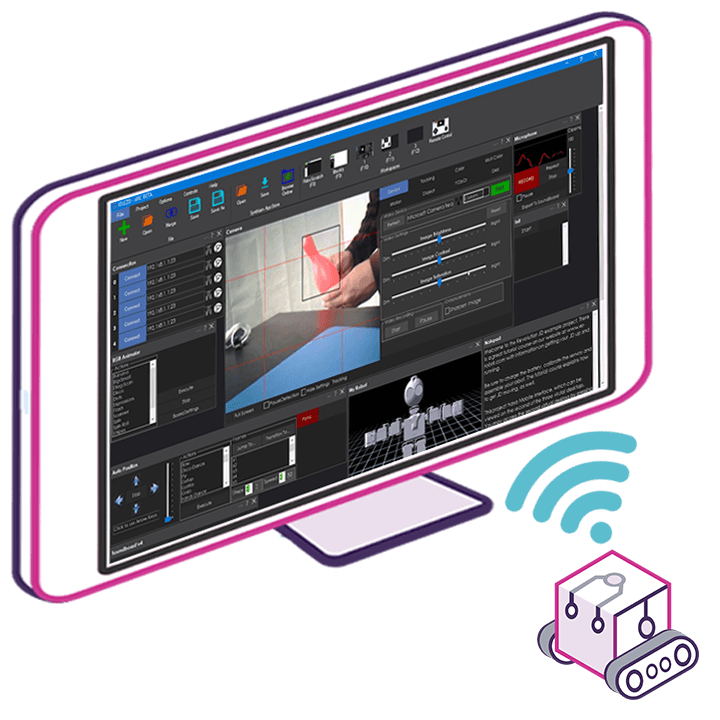 Upgrade to ARC Pro
Harnessing the power of ARC Pro, your robot can be more than just a simple automated machine.