Skip to comments
Hey All!

Finally got some time out in the garage. Sorry that thing called
"Life" got in the way! ;-)

Some pics. (Sorry I didn't have my fancy camera with me)

Hasbro R2 in bits and pieces






A close-up of my dome posts. This is how it is on my full size R2.
Simply friction fits down on the (4) screw posts.






L298 Motor Controller. Seemed like a perfect fit to mount on R2's
center foot.






Another view of R2 gutted.






Back half of R2's body. I utilized the existing mounting posts
and added a styrene plate for mounting stuff.






A good view of the rear half of R2. I did some extensive dremeling
and removed the whole battery compartment.






Here we have everything fitted back together. EZ-B board mounted.






Gutted dome. Note the black tipped posts. Those match my screws
for the friction fit.






Little buddy all back together.






Heart beat...






Another view of his almost complete internals.






12V Lipo 1500mAH battery I've been experimenting with. Fit's in R2
and Wall-E easily. Doesn't seem to run the EZ-B very hot at all.






Things left to do to R2:

- Add Scorpion Mini speed control for dome rotation
- Add serial MP3 card w/amp
- Add Camera to dome eye
- Add slip-ring to dome
- Locate and mount Sonar

Hope these pics help other builders with ideas.

Cheers!

Lumpy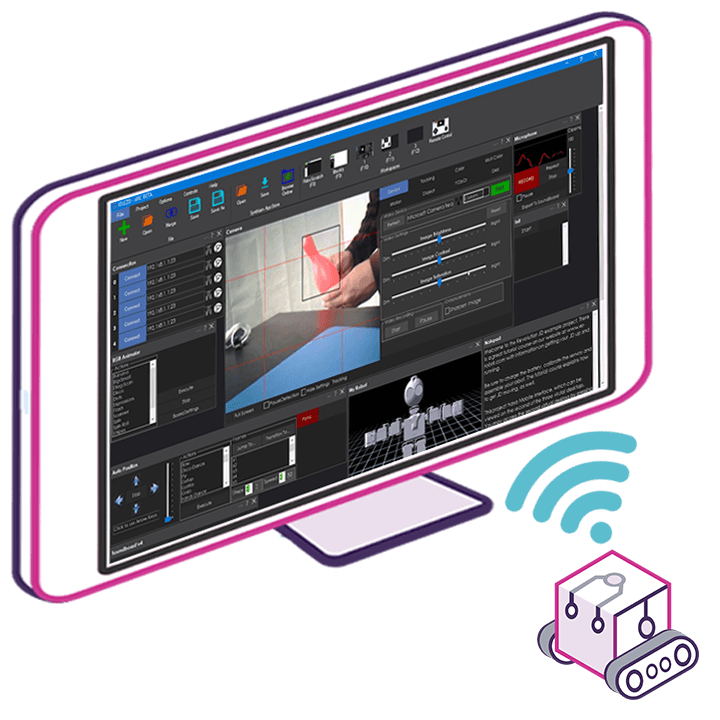 Upgrade to ARC Pro
ARC Pro will give you immediate updates and new features needed to unleash your robot's potential!