Skip to comments
Hi Everyone,
I've been lurking on this forum for a while without making a post.
I'm a standup comedian based in London and I'm trying to hack a teddy ruxpin much like a few other posters have done here.

I've been doing research but I'm still fairly confused.

A wee bit about me
I'm used to working with software but software with a GUI. I can write CSS & HTML but that's about as far as I am with code thus far. That's not to say I couldn't learn; and I was rather looking forward to learning some code in this project but the question is which code!

I'm not amazing with my hands but I'm not averse to soldering, cutting and glueing.

I'm quite good at working through problems.

About the Project.

What I want to achieve is the following:

1. Teddy Ruxpin needs to be able to:

i) Move mouth
ii) Blink
iii) Move head side to side; ideally, 360.
iv) Move arms up and down
v) Flap arms.
vi) Move head up and down

Essentially everything that Waldes on this forum managed to do:


2.
I need to be able to have a 'script' for Teddy Ruxpin to say and do. I will be able to talk to Teddy Ruxpin and then trigger the sentences with my iPhone or a bluetooth clicker hooked up to my Mac.
3.
Teddy Ruxpin needs to blink in every 20 words or 20 seconds (however often the human blinks).
4.
I need to be able to program specific blinks and mouth openings too. For instance
i)I click the bluetooth remote Teddy says
hello there
ii) I click the bluetooth remote Teddy blinks twice.
iii) I wait 20 seconds without doing anything, Teddy blinks twice anyway.
5.
Ideally, it would also be great to be able to talk into a microphone and have Teddy Ruxpin speak it, together with some automated movements.
The Current Situation
I bought a Teddy Ruxpin that a guy had already pre-hacked for an art project.
www.afrugallery.com/sean/
I hooked it up to an Arduino Uno and some software he provided and have been successful in getting the mouth to move, eyes to blink. That's as far as I got.
I bought another Teddy Ruxpin knowing that i was going to have to take on the whole thing myself if I was going to be able to customise it to my liking.
Equipment I have as of December 2014
1 x Bearduino
arstechnica.com/information-technology/2013/07/bearduino-hacking-teddy-ruxpin-with-arduino/
1 x Arduino Uno
1 x Regular Teddy Ruxpin (unhacked)
A lot of enthusiasm.
So, where do I start guys?
I have a mac but I can run Windows in a virtual environment.
I make presentations during my comedy and use keynote for that. It might well be that I would need to run the Teddy Ruxpin separately from a different computer anyway; ideally my iPad I think to be honest.
I know this is a LOT to take in but I would LOVE to get any advice from you guys about where to start. I mean I literally don't know where to begin. The main thing i"m worried about is the software; I mean I know nothing about programming an Arduino. But I'm a fast learner and raring to go.
All best wishes,
James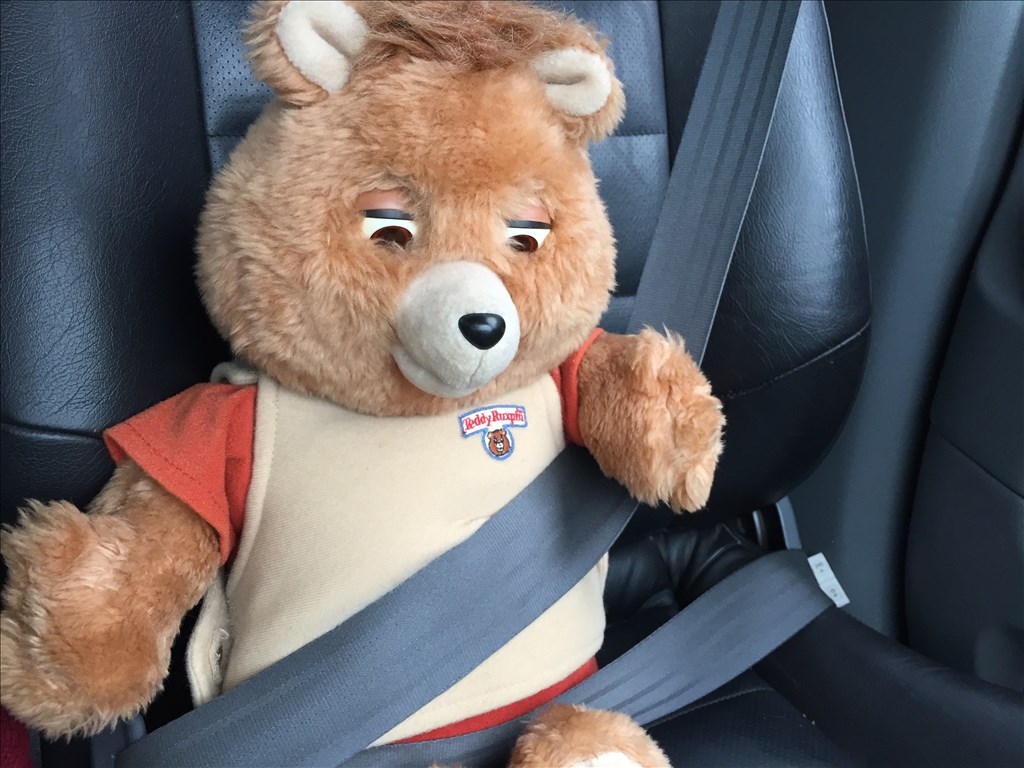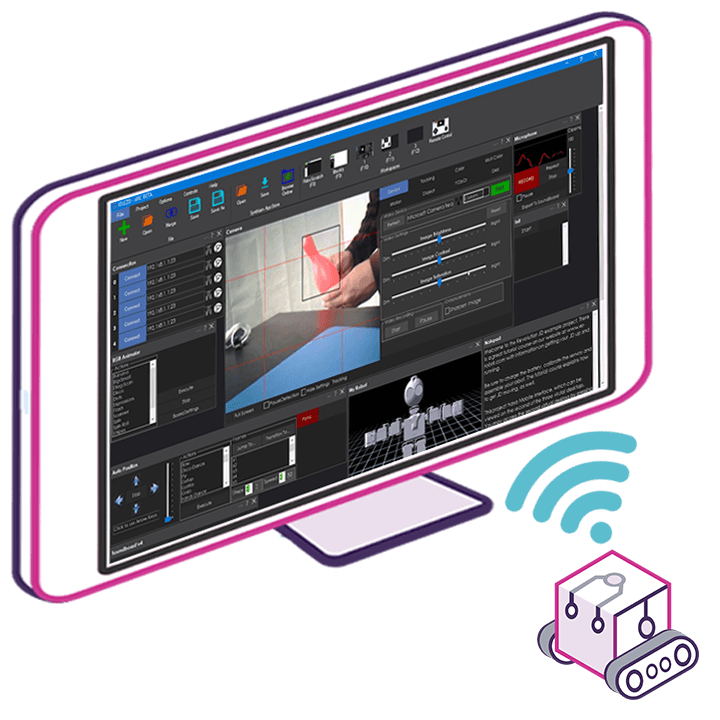 Upgrade to ARC Pro
Harnessing the power of ARC Pro, your robot can be more than just a simple automated machine.