Skip to comments
Hi there, my name is Tez, I have just completed EZ-Robotifying my G15 KS. Not a technical term but sounds good anyway. All the servos are now EZ and are controlled by the EZ-B v4 controller. The motors that allow the G15 KS to move around are now powered separately by a Sabertooth 2x12 which in turn is also controlled by the EZ-B v4 controller. A camera is present a shown in the images below. In addition to the camera is a Sharp HC-SR04 that is being used to help the ex-meccanoid now know as Jeeves to avoid objects. The meccabrain still remains within the frame as it may be useful later on in drone mode. I am awaiting my EZ grippers to replace the original plastic static hands. I also have a Revolution JD. Kitted out in a similar fashion to Jeeves (ex-meccanoid). Both robots are being used in conjunction with Emotiv EEG headsets. As my aim is to control them using just thought. I can get both robots to carry out actions by facial movements and eye blinking and winking. Pure thought is proving to be a bit difficult. If it was easy it probably wouldn't be worth while. I hope that the images below will show clearly what I have done so far. There is a long way to go yet.

This is Jeeves.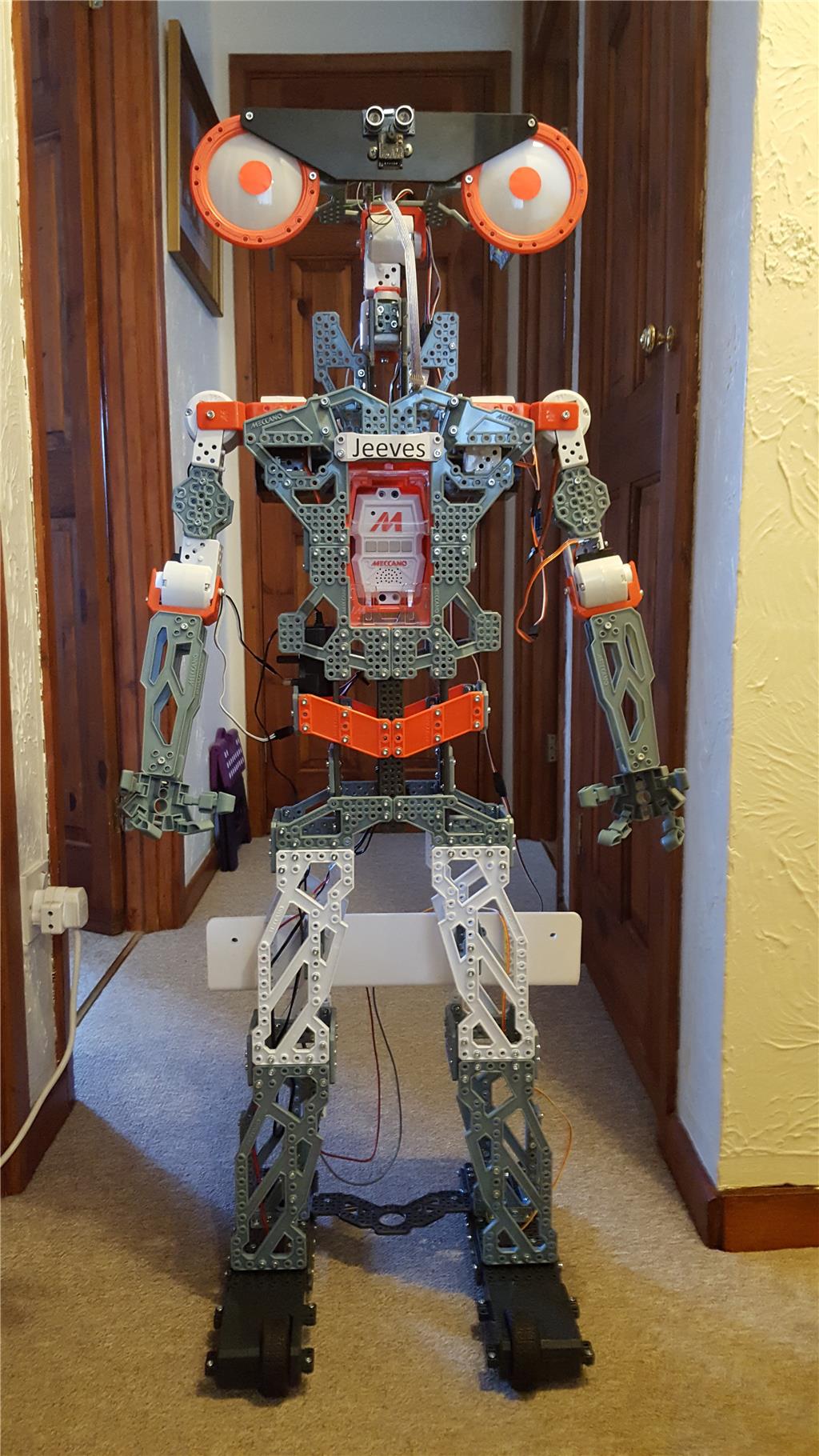 This close up shows my modifications to install a camera and distance sensor. I have also changed the arrangement of the neck and head servos to allow Jeeves to nod vertically for yes and horizontally for no.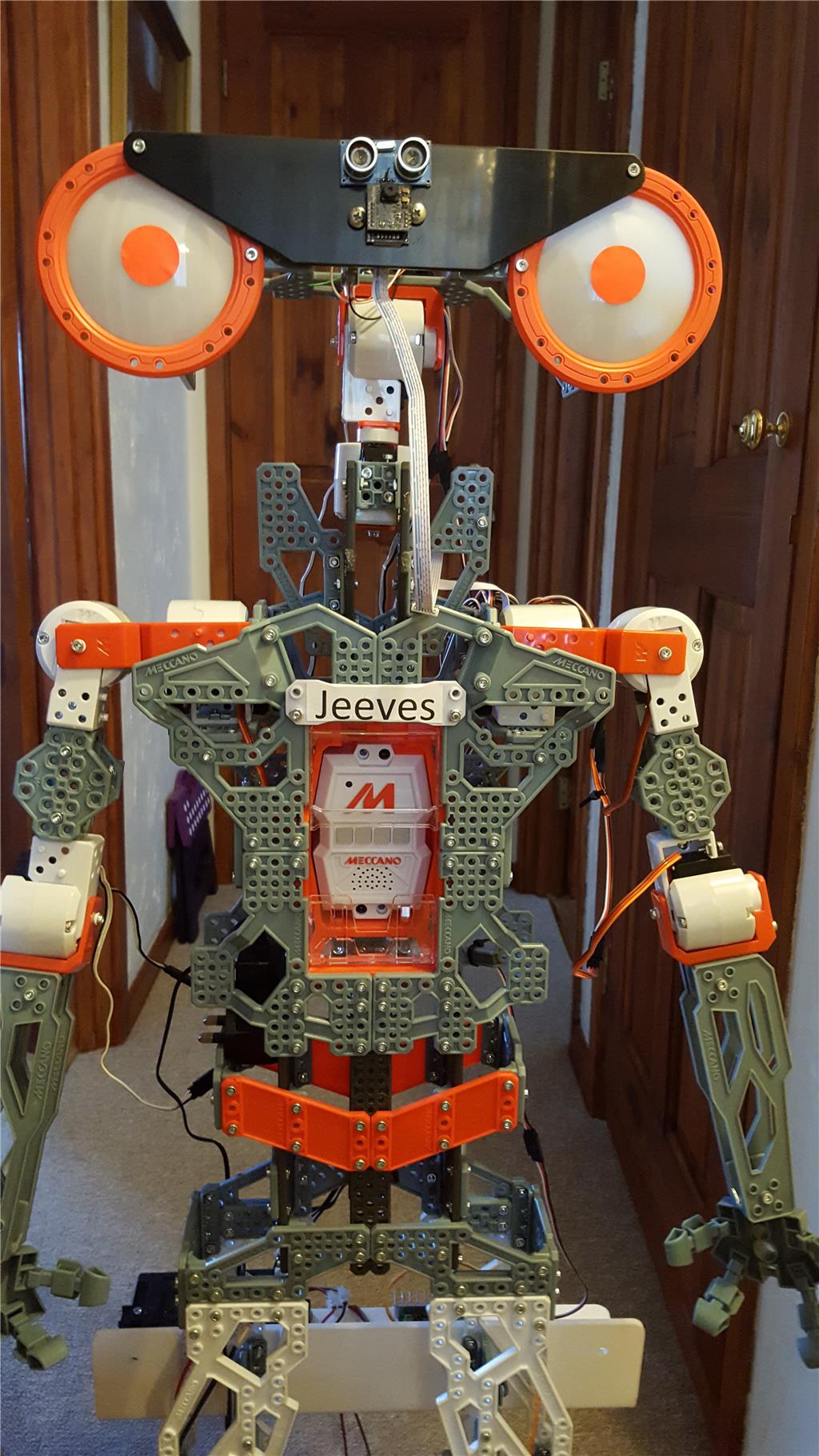 Here is a rear view showing the EZ controller and connections and the bracket holding the Meccano battery and the Sabertooth 2x12. The meccano battery means the motors have a separate power supply.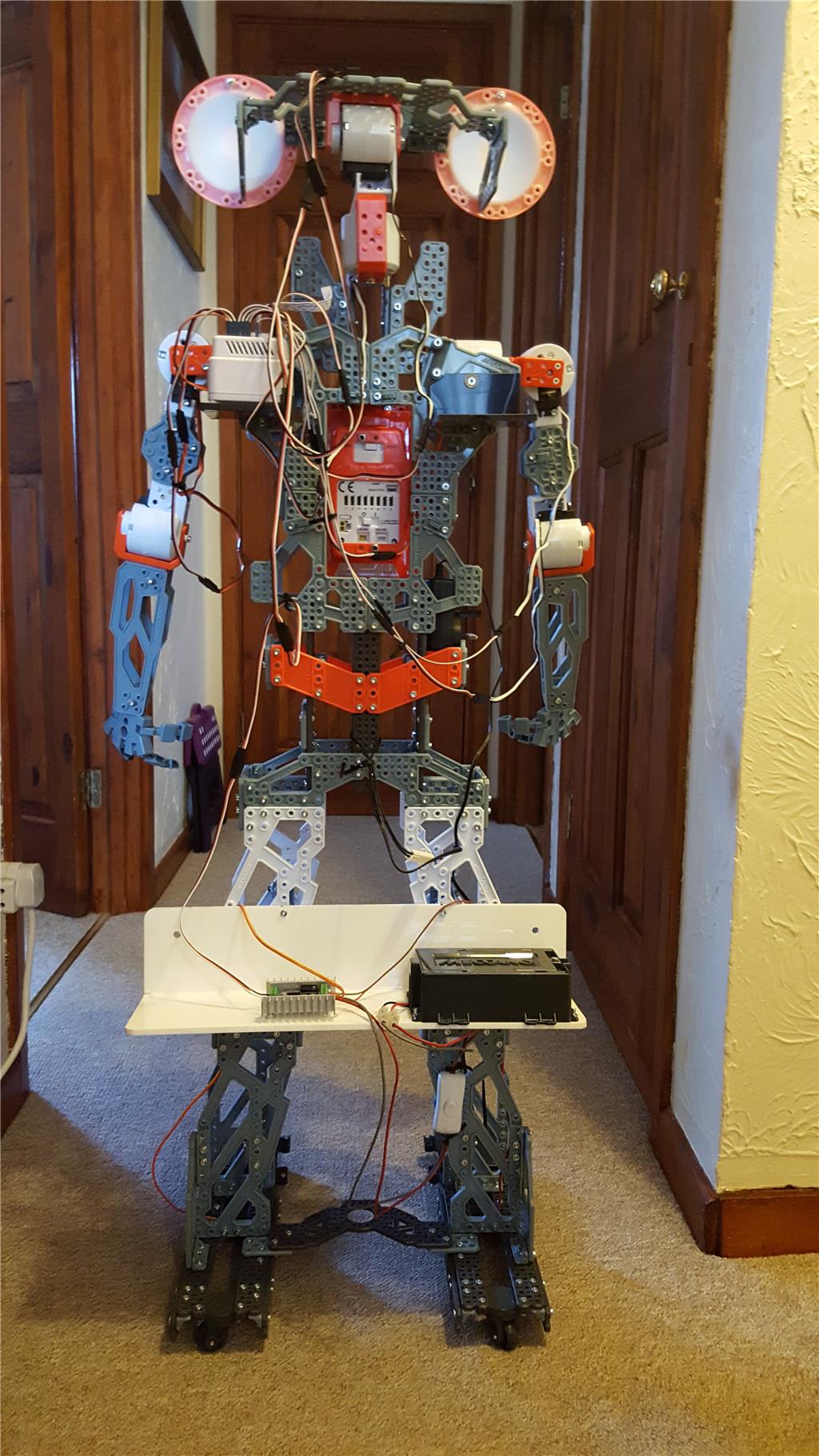 A close up of the battery and Sabertooth 2x12.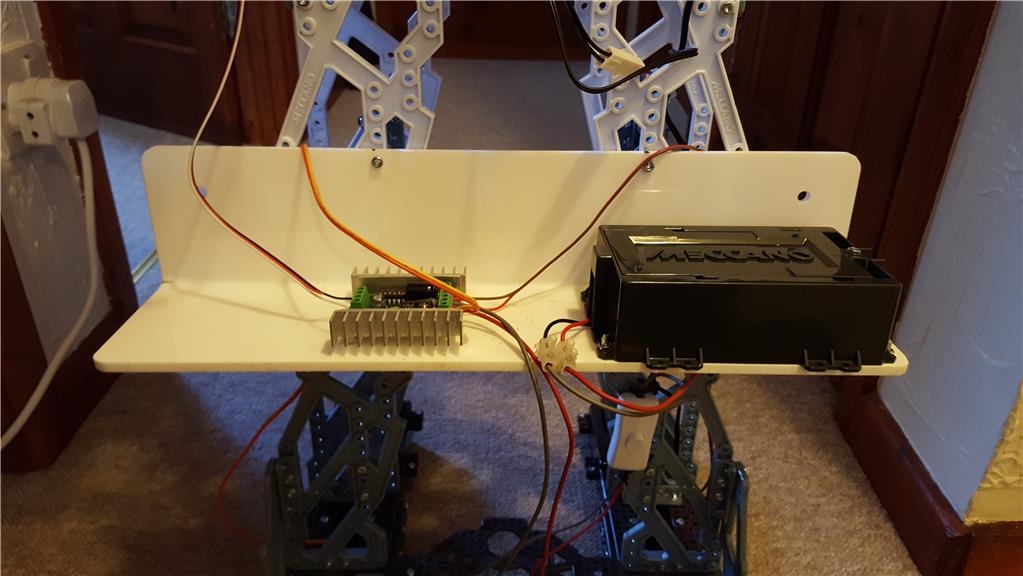 A close up of the EZ controller and head and neck servo arrangement.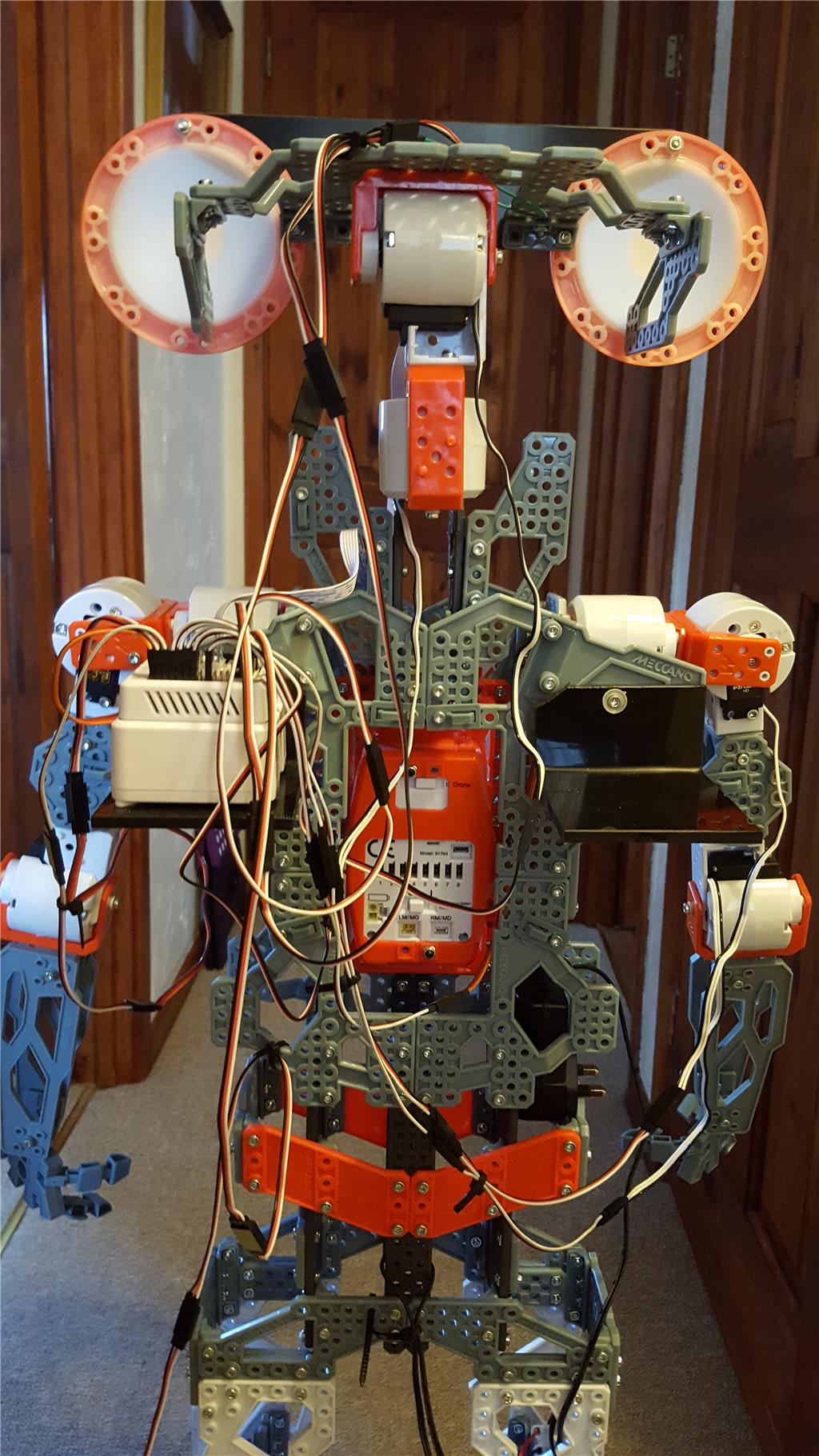 I have also changed the rear wheel castors for for metal ball bearing castors. These give less resistance than the plastic ones from meccanno

Finally, the best little robot a programmer like myself could own. My Revolution JD.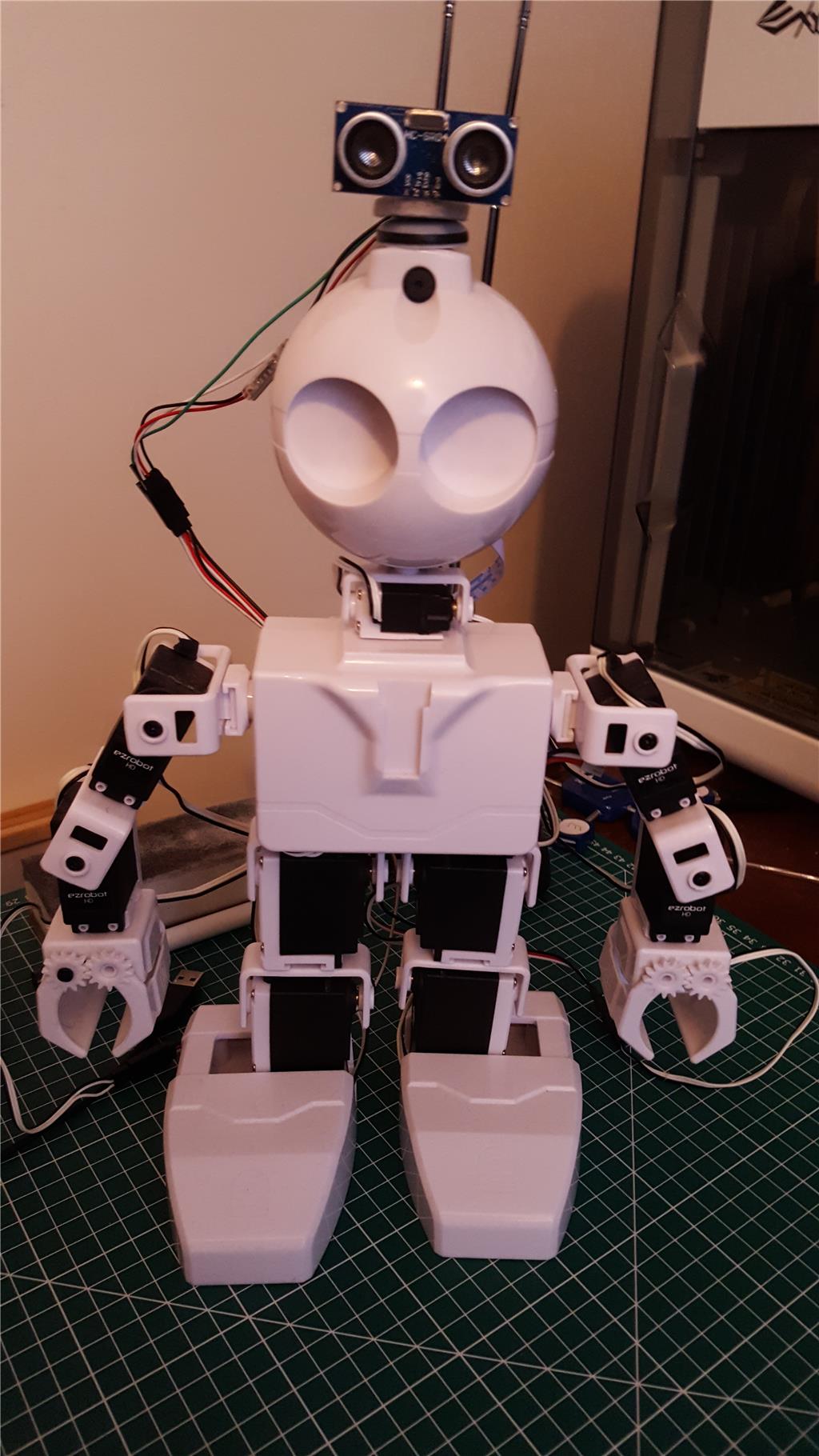 This is the first time I have used the forum. I hope I have used your forum correctly.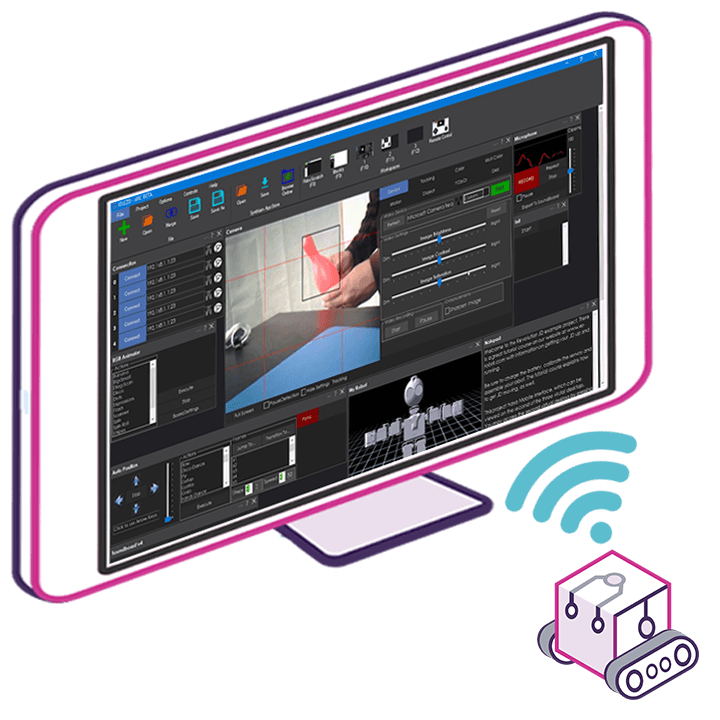 Upgrade to ARC Pro
ARC Pro will give you immediate updates and new features needed to unleash your robot's potential!