Skip to comments
Hey all!

I wanted to post to show a project I created using the EZ-Robot system. As far as robots go it's a very simple build, but hopefully it's a bit unique.

I'm a game developer working on a mobile game called "Wobble Frog Adventures". It's a physics-based platformer game where you control a little physical "frog" toy that consists of 3 parts connected with 2 joints that you control with on-screen sliders.

Anyway, a twitter user saw a video of the game and joked "can't wait for the robot toy version", which gave me the crazy idea to try and make a working Wobble Frog!


I used the EZ-B IoTiny with the LIPO battery, combined with 2 270-degree servos (and some hacky code in
ARC
to try and get the servos to extend beyond 180 degrees).
The shell is created like a large papercraft project (I used Pepakura Designer), except the paper has been spray-glued onto foamcore to give it more strength.
I did a pretty extensive
write-up of the process on my website
, which you can check out if you're interested. I ended up using the robot to make some really silly trailers for the game, which you can see below:
Happy to answer and questions on the build, the game, whatever! The Ez-robot system was a pleasure to work with!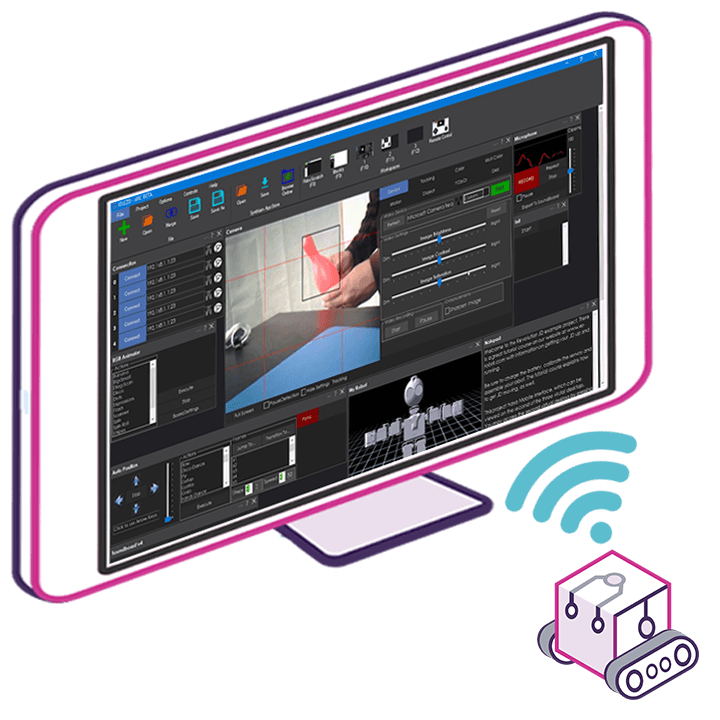 Upgrade to ARC Pro
Your robot can be more than a simple automated machine with the power of ARC Pro!