Skip to comments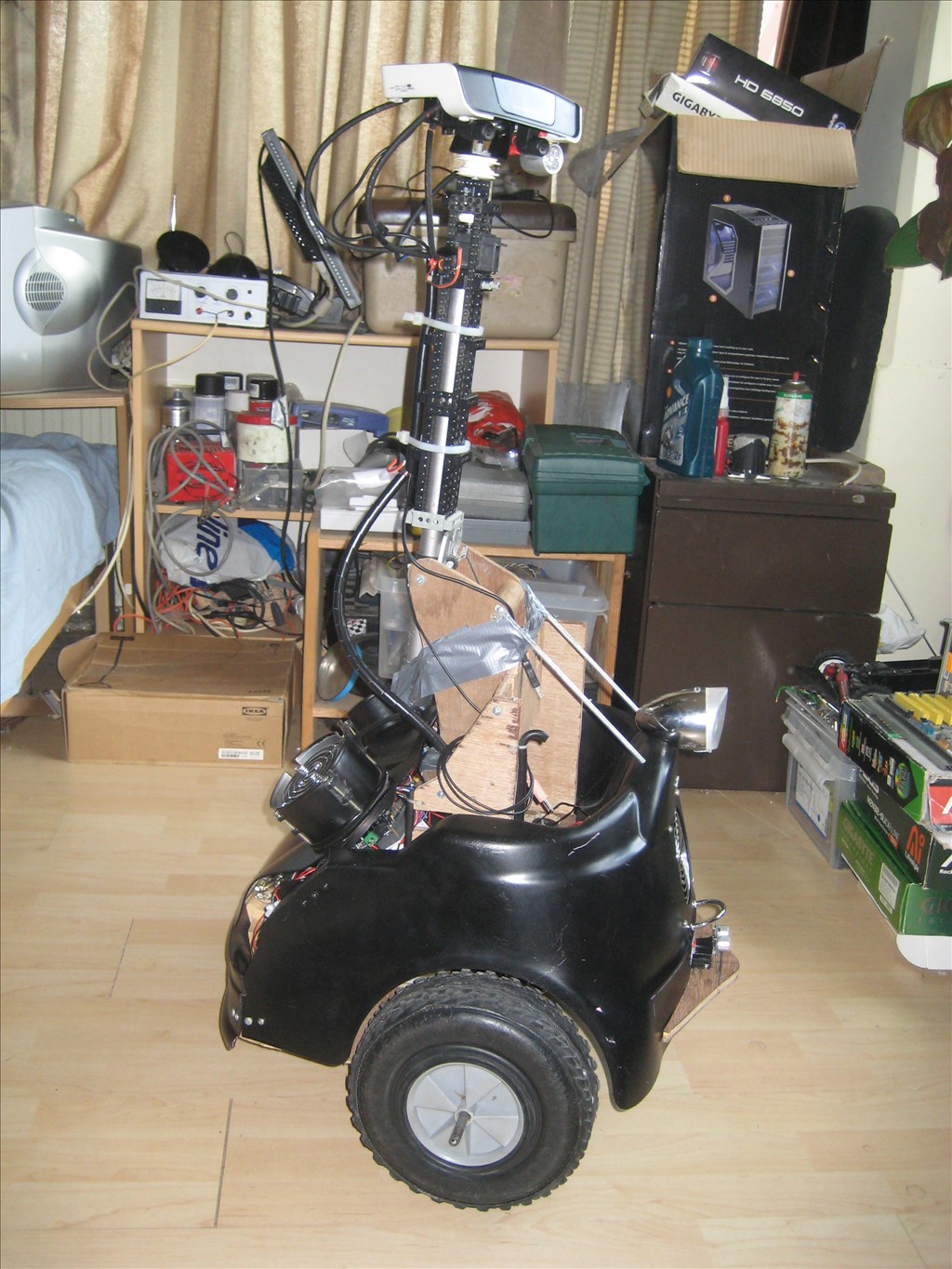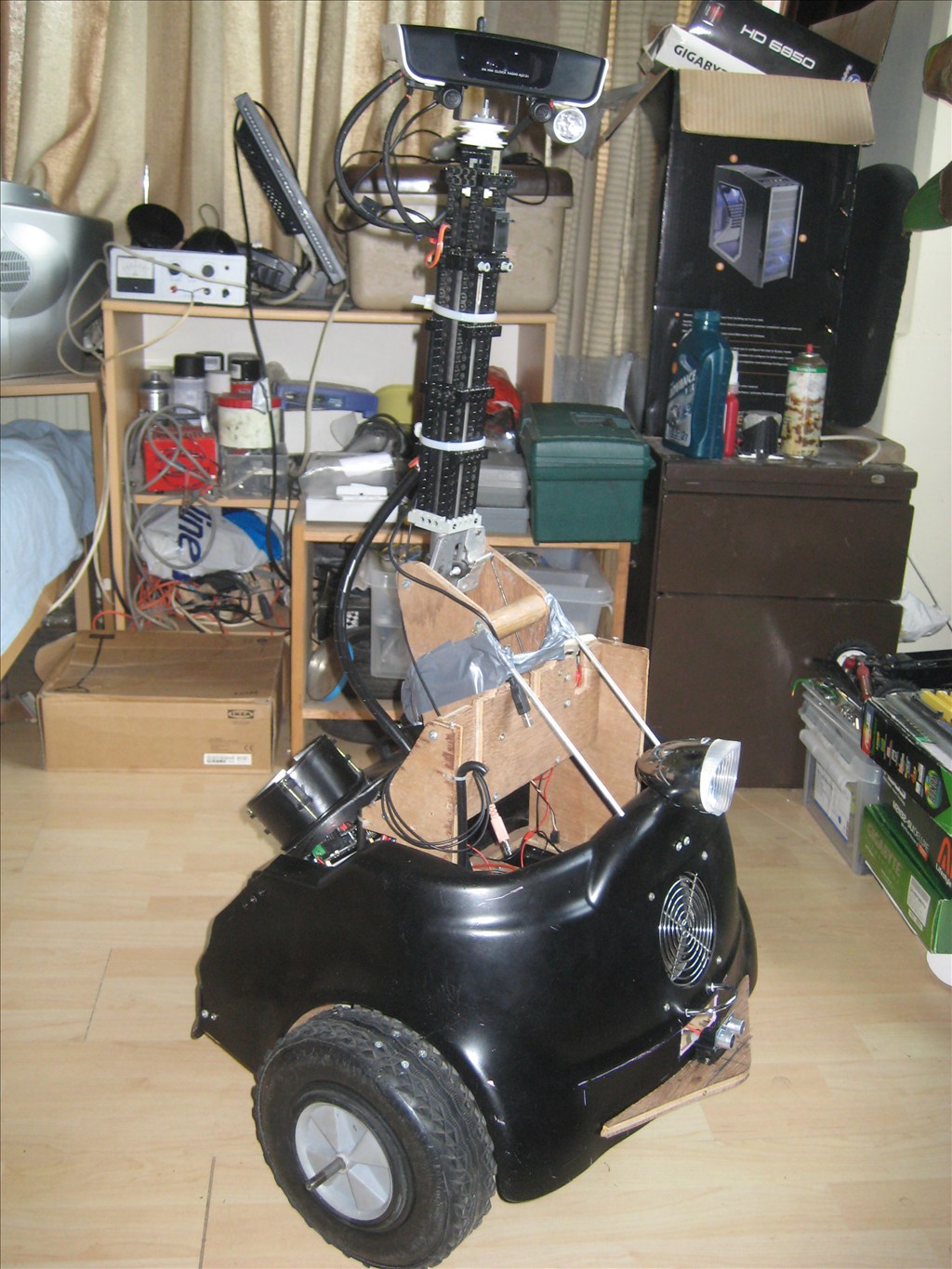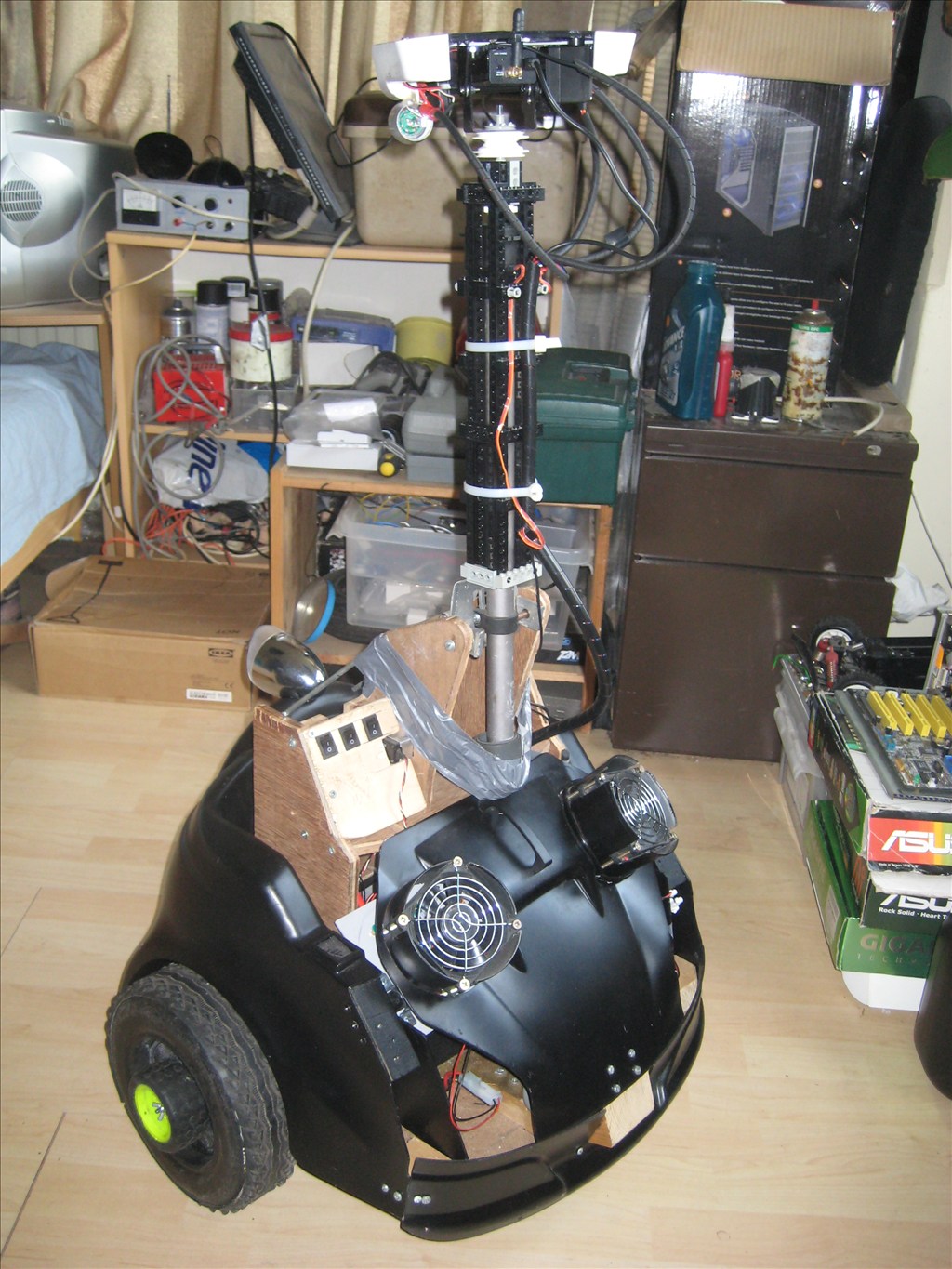 The base is made from a discarded toy car. One of those for a toddler to sit and drive in, with its own motor and battery. Cut in half, using the rear axle. Here was the initial idea, pink as i found it: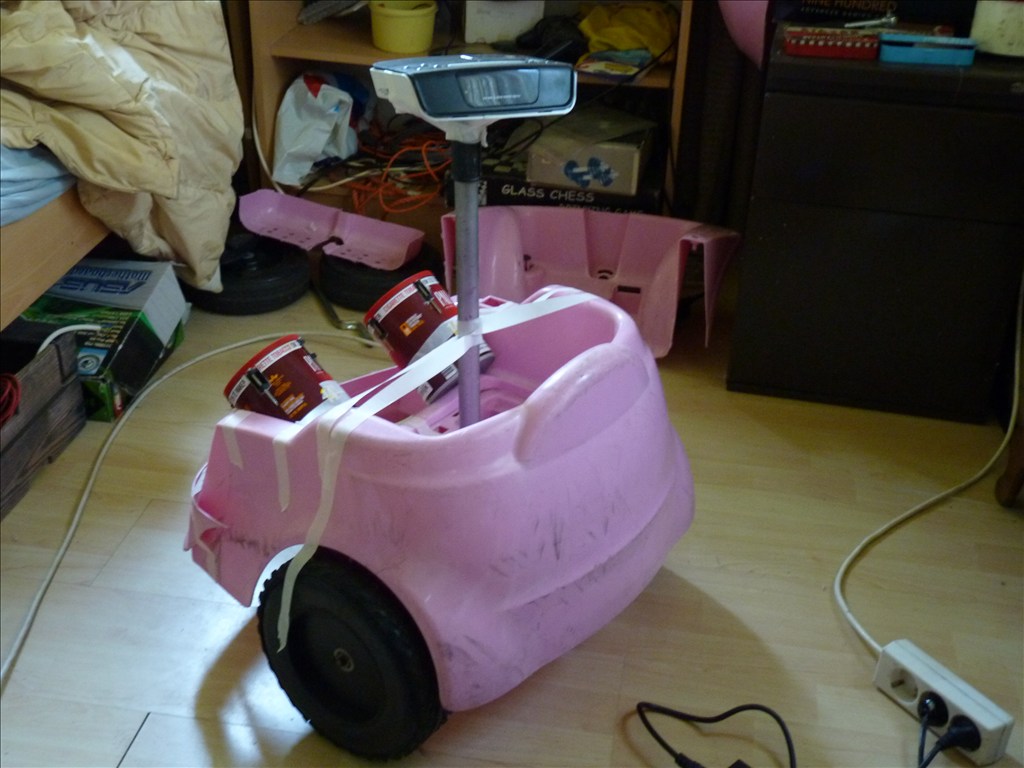 Adjusted the transmission to include a differential.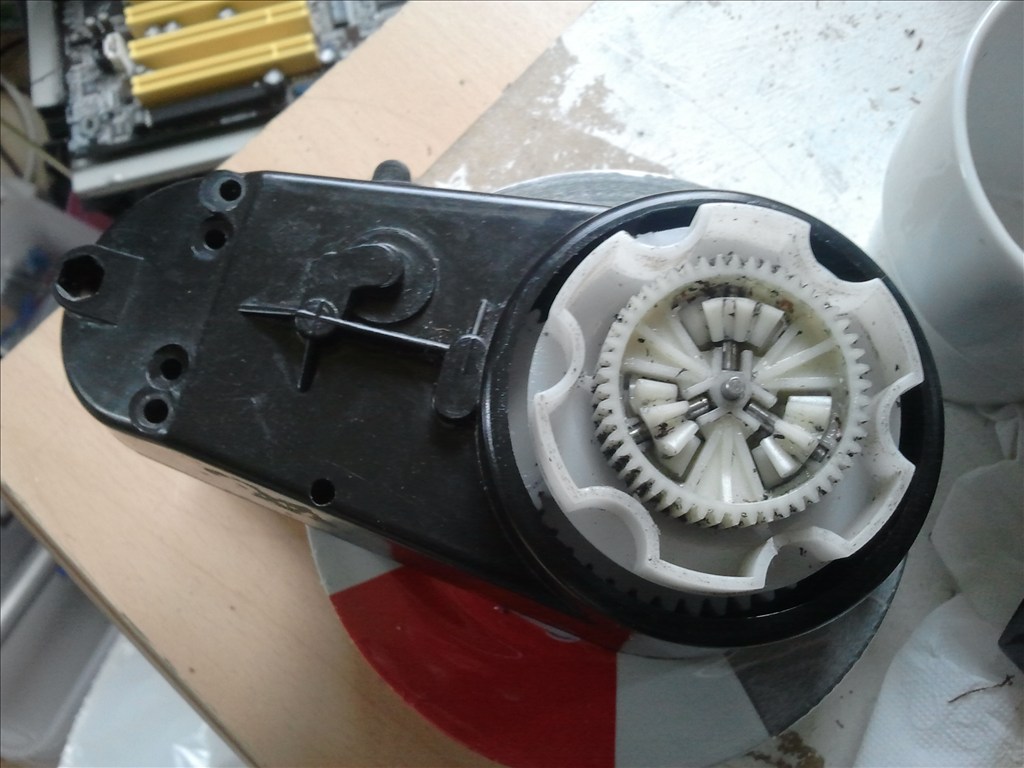 The steering wheel on a bearing, uses a servo to steer.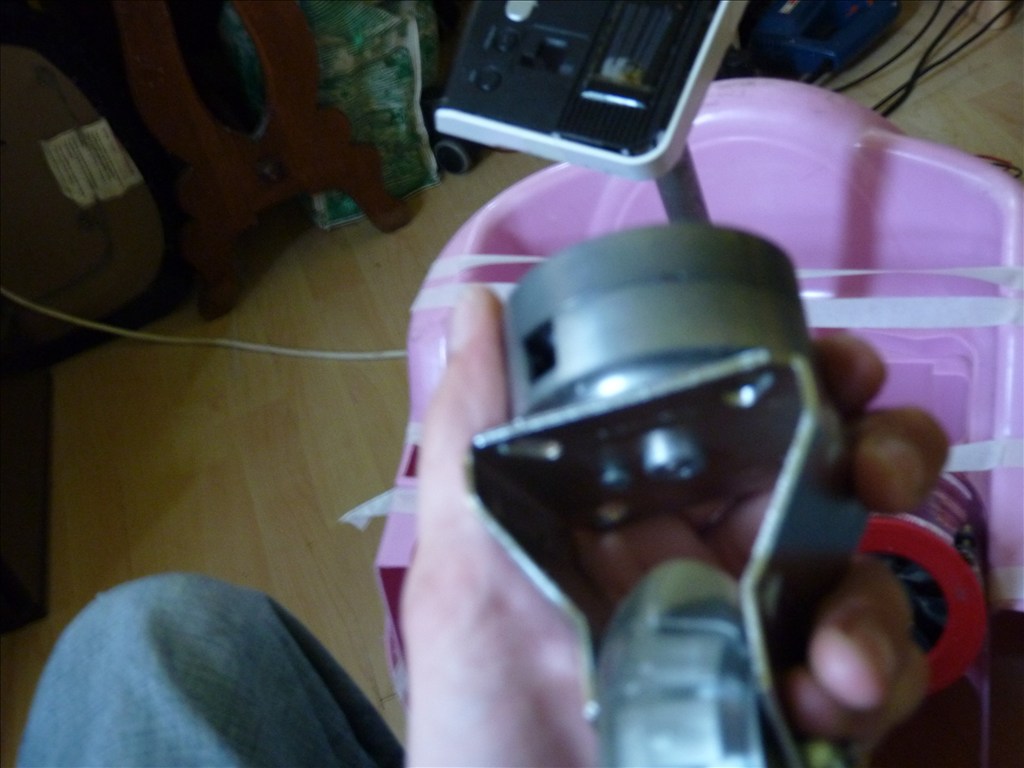 I am building this robot with whatever scrap parts and materials i can find, so i had to make do with this. But i will be upgrading to one motor for each wheel at some point for sure. For now i want to start focusing on programming, so i'm satisfied as it drives and steers.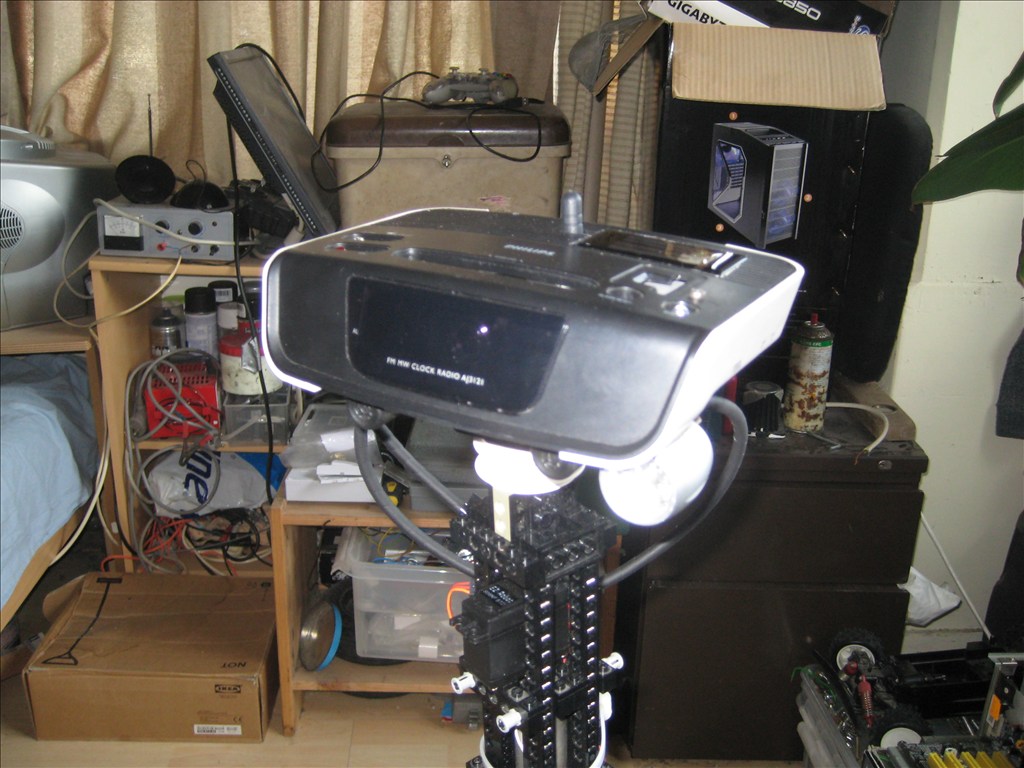 The head has got the camera, mic and some leds.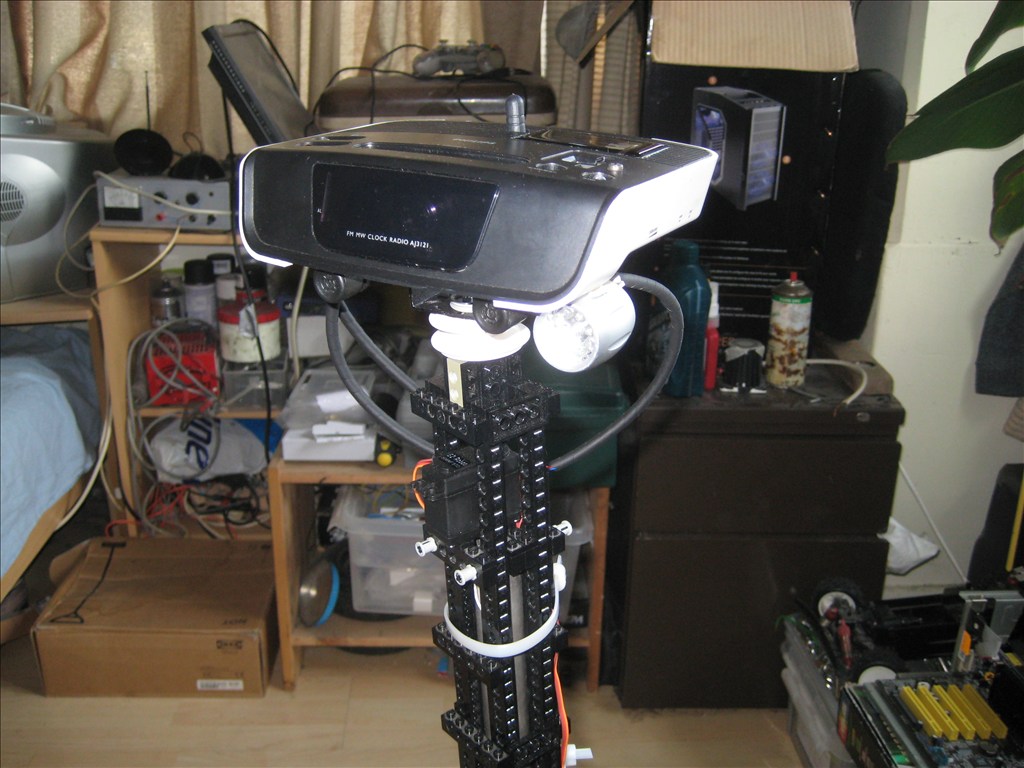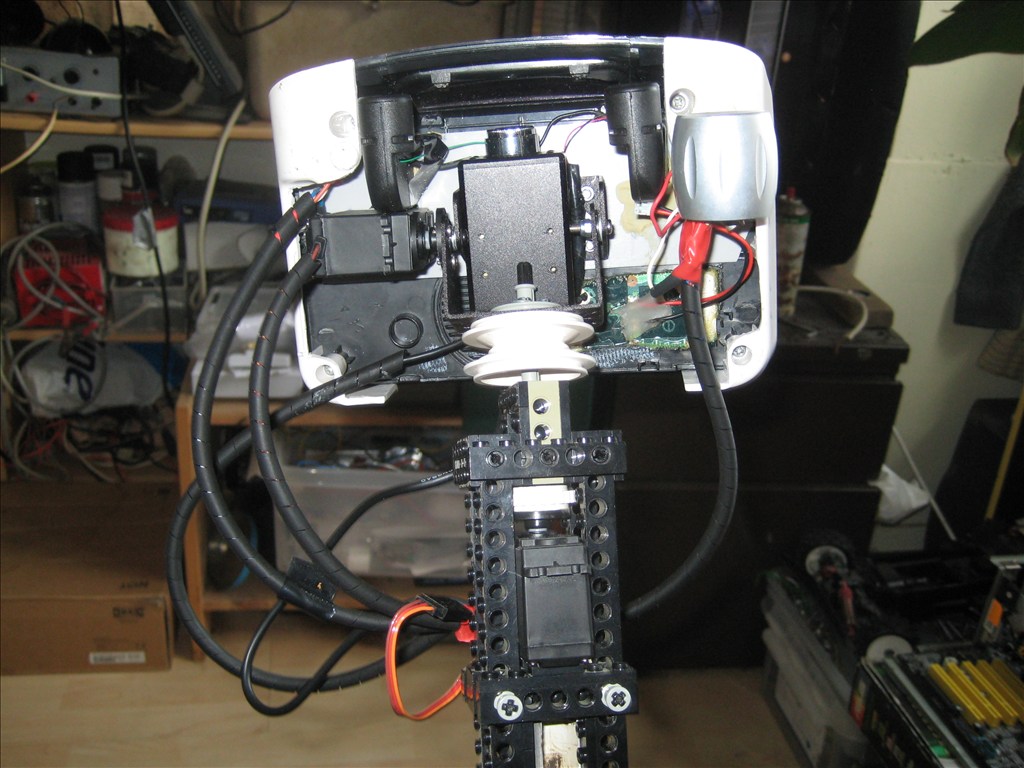 On the back are pc-fans, it opens to show the ez-b and h-bridge.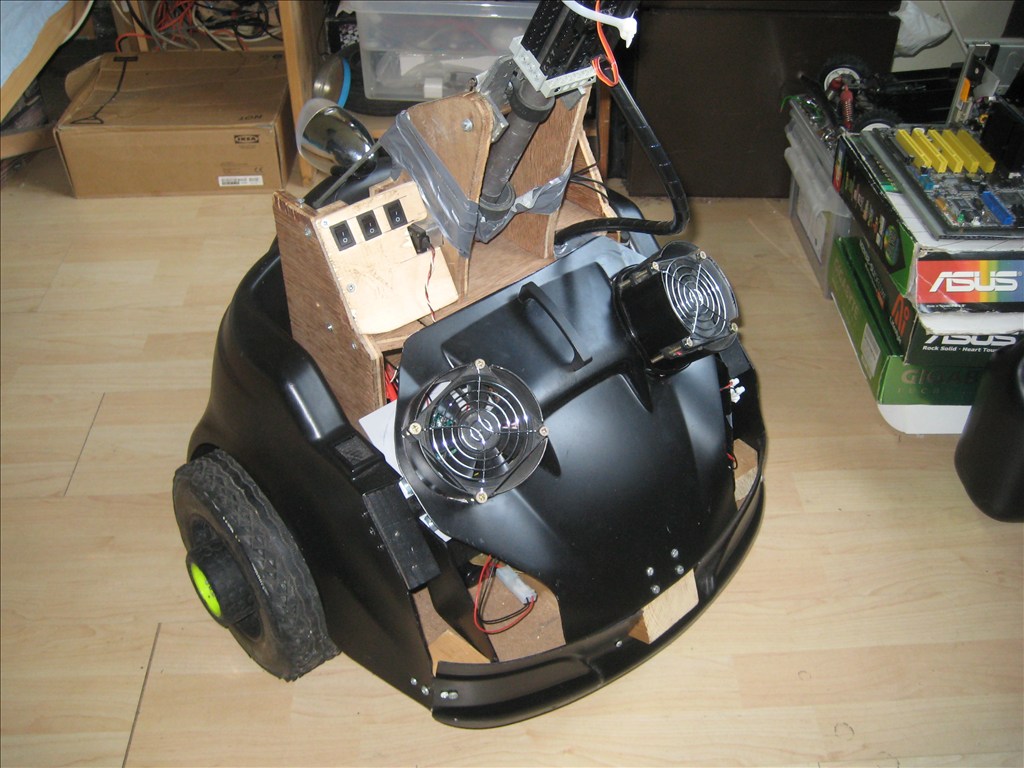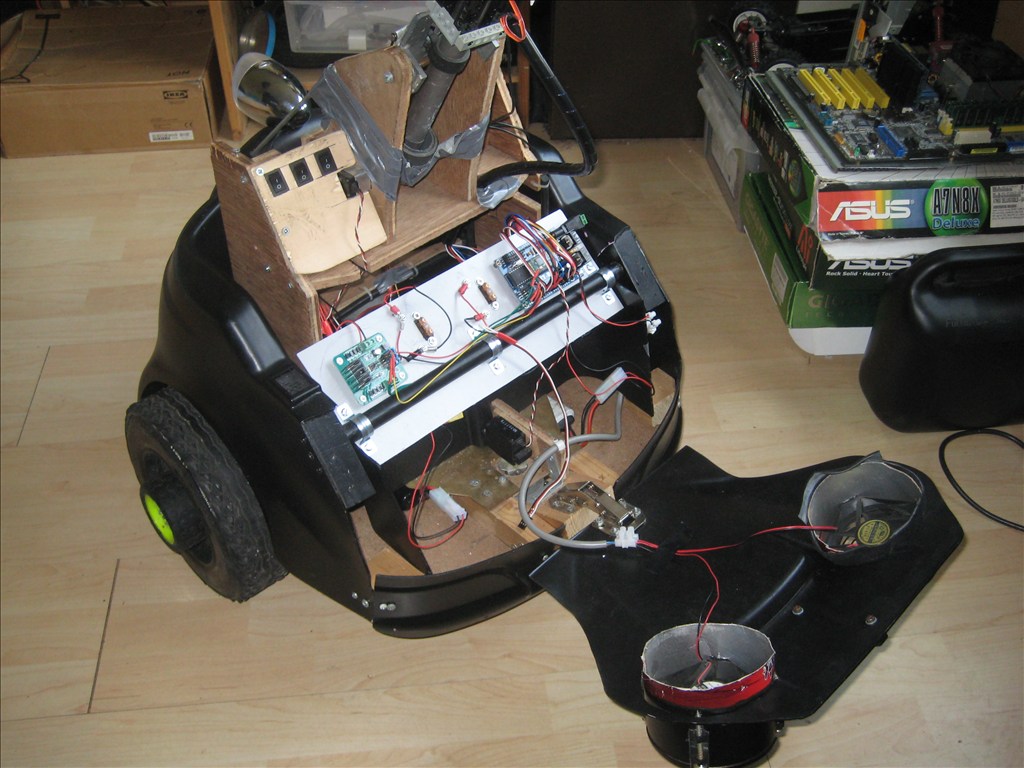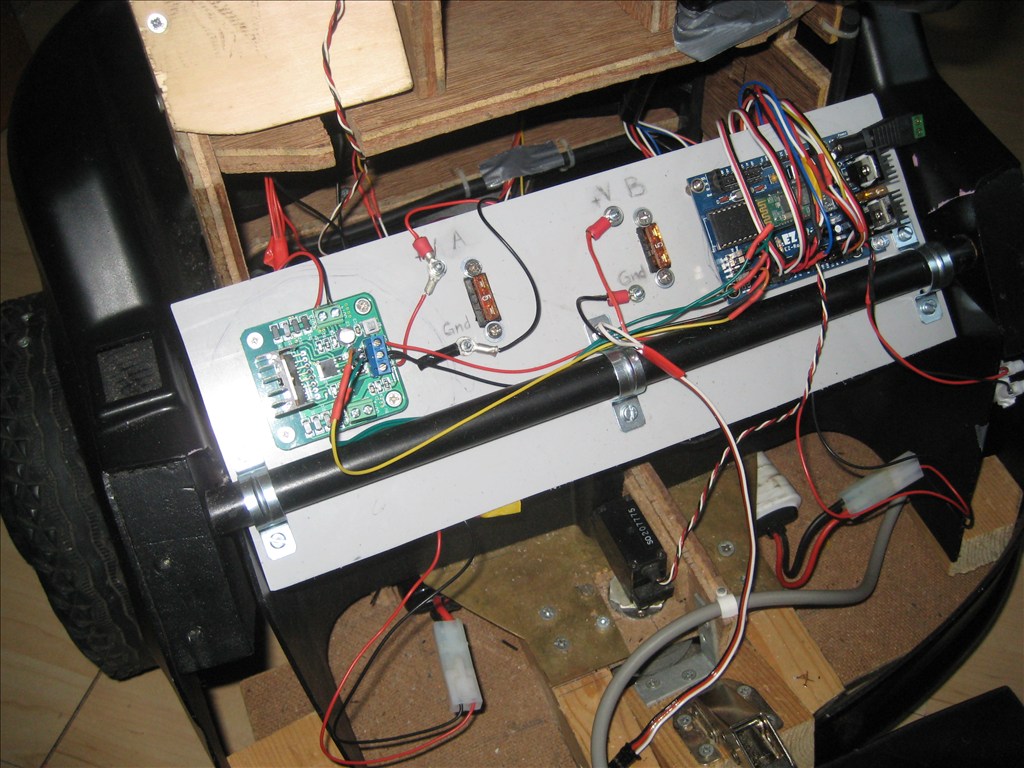 spaghetti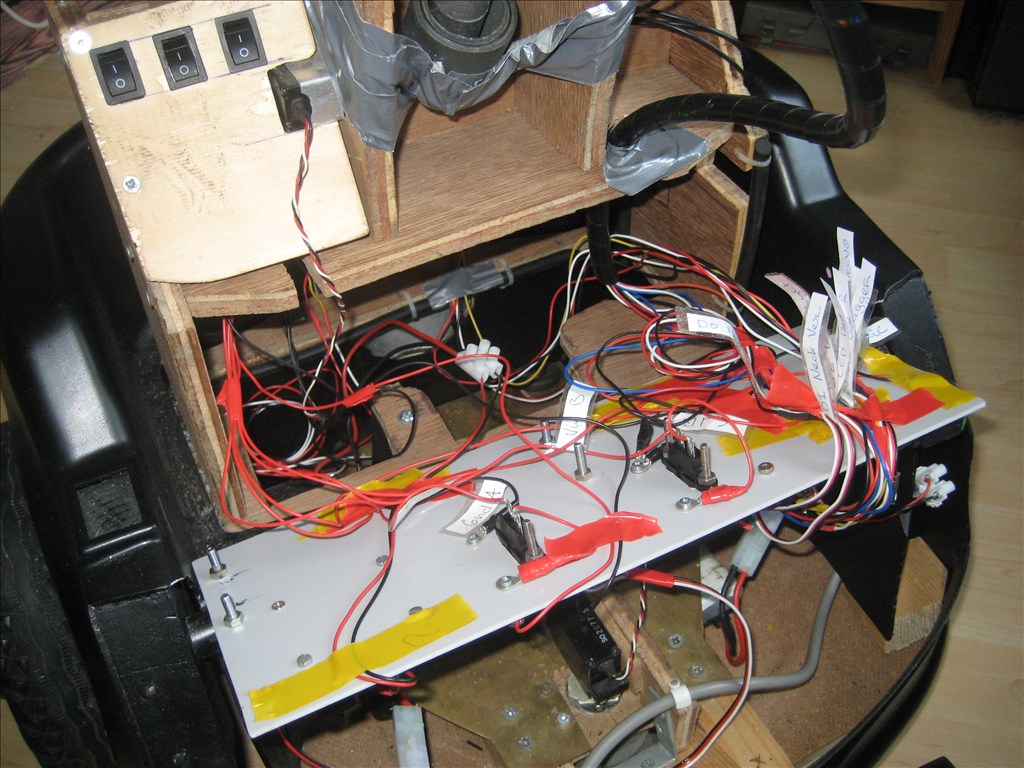 This will remain a work in progress for a long time no doubt. Anything could change and many things will. Everything still needs finishing. But the essential basics are there now. The motor and steering works, the neck servo's, distance sensor and camera all connected. Now i want to make this work autonomously and delve into programming.

I have a couple of questions too:
1) The pc-fans run fine when i connect them to any of the +5V ports. But the digital ports seem to have less power: i cant get them to turn with PWM or even just turn them on or off. Can the ez-b turn these fans on and of, or do i need a relais or something?

2) The headlight i can pwm, but i want to use the 7 to 8 Volt from the battery/Vin. Same question as with the fans.

3) I would like to read the battery power via the analog ports, using a voltage divider. First: Say i use two identical resistances, cutting voltage to half, but if the battery is charging at over 10V, what would happen? Bad? or will it just read maximum or something.
Second: How to choose the resistance value, even after you know what fraction to use?
Third: will this actually drain the battery? can you turn the analog port off or..?

4) There are some posts here about automatic self charging. Can you simply charge the batteries while they are being used? Is it simply a matter of connecting plus and minus to the charger when the ez-b is running?

5) some of the LEDs seem to peak at 45% pwm, just curious.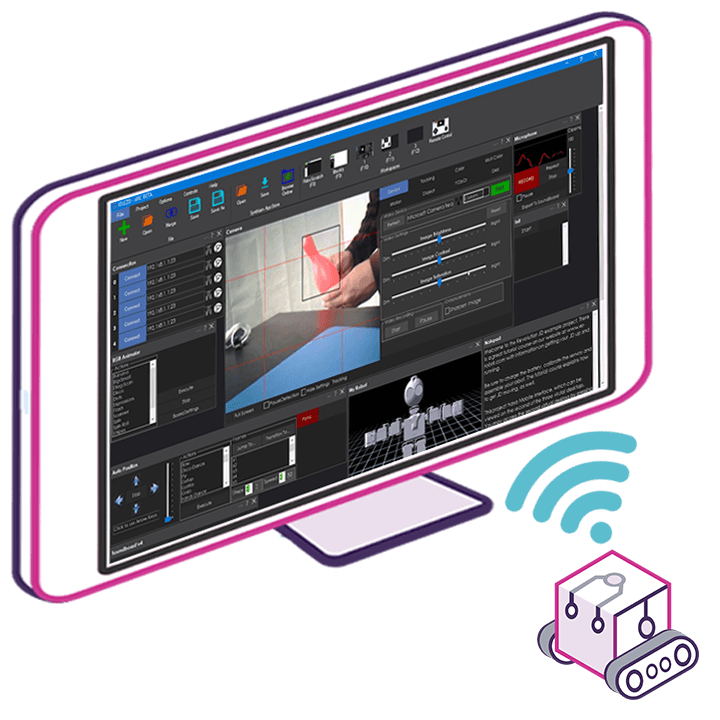 Upgrade to ARC Pro
Synthiam ARC Pro is a cool new tool that will help unleash your creativity with programming robots in just seconds!