Ok this is just to kick around ideas but what if you could buy a ready to go kit to trick out your EZB V3? I have a few ideas myself but I want feedback

1.-Built in wifi 2.4 ghz option for long range / networking

2.-a plexiglass case consisting of a base 1/4" plexi, standoffs and 1/4" plexi cover to protect ezb and wiring

3.-a servo wire loom organizer , somthing simple to clean up wiring

4.-lighting in the baseplate of plexi surrounding ezb in a square halo of blue (or other) light

5.-a 2200mah or 5000mah lipo battery to power ezb and servos instead of AA batteries , complete with Y harness for easy charging or rigging your externsl charger

6.-a high current 6v power board for high torque servos that easily connects to the case as a module. Get the full potential of a servo at 6v high current rather than 5v and lower current.

7.-a small fan probably a slimline and QUIET 6v or 12v to keep air running accross the heat sinks
built into the EZB Pro mounting plate for a cool and happy EZB

8.-ability to add on a small Darlington Transistor board to operate high current items like LED arrays , Bright lights , relays, ect and mount to either side of the EZB pro case or mounted separate. This would have between 4 and 8 transistors for turning items on.

9.- Reset Switch - to easily power EZB on or off to pair or just kill the power other than pulling connections loose.

10.- Status lcd maybe? Ive seen them for arduino and they can show many things , like battery level , voltage , the scripts being ran , errors ect.

11.- 2 USB plugs - for powering a camera and other 5v usb electronics

12. Maybe EZB Pro kit could have like 6 High Torque Servos 240 oz in @6v

13. EZB pro kit could have the option of getting a l298n 2.5a or 12a Sabertooth included

14.Heavy Duty servo LONG ext cables with thicker gauge wire to support the demands of high Torque servos that can draw 5 to 7 amps each lengths of around 300mm and 500mm assortment.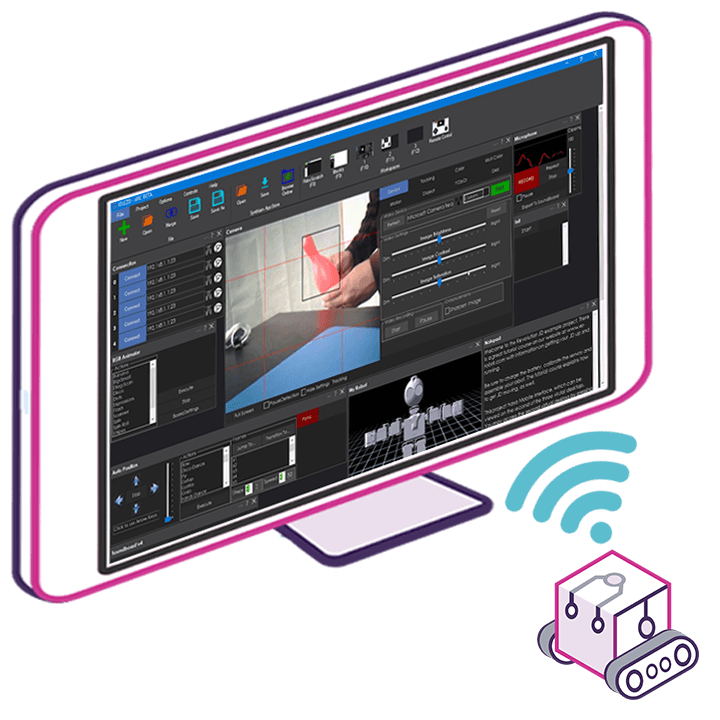 Upgrade to ARC Pro
Your robot can be more than a simple automated machine with the power of ARC Pro!
Based on your post activity, we found some content that may be interesting to you. Explore these other tutorials and community conversations.