Hi all,

I've been struggling and working on learning scripting in EZ Builder. With the help of a couple members here (Gunner and Putt Putt) giving me some pointers and code examples I was able to bake a break through on one of the most important animations on "Blinky" I'm building (my full sized B9-Robot frOM Lost in Space).

The waist rotation motor is a 24vdc gear motor running through a Pololu VNH5019 Motor H-bridge. I'm a Multi turn pot for encoder feedback running in-line on the waist gear next to the motor. The script is setup to listen for a call from another script stating the $adcSpecified values received from the pot. The values tell the script where I want the waist to stop rotating. Right now I have this call script set up to send different $adcSpecified values, one at a time after a little Sleep period so the motor has time to move there. I also have different PWM levels set for each move so the speed will ramp up as it starts up and down as it reached the stop point. The torso of my B9 Robot is very heavy (I think around 70 lbs) and I don't want it jerking to a start or stop. Works great thanks to the EZ-B!

Here's the vid. Enjoy: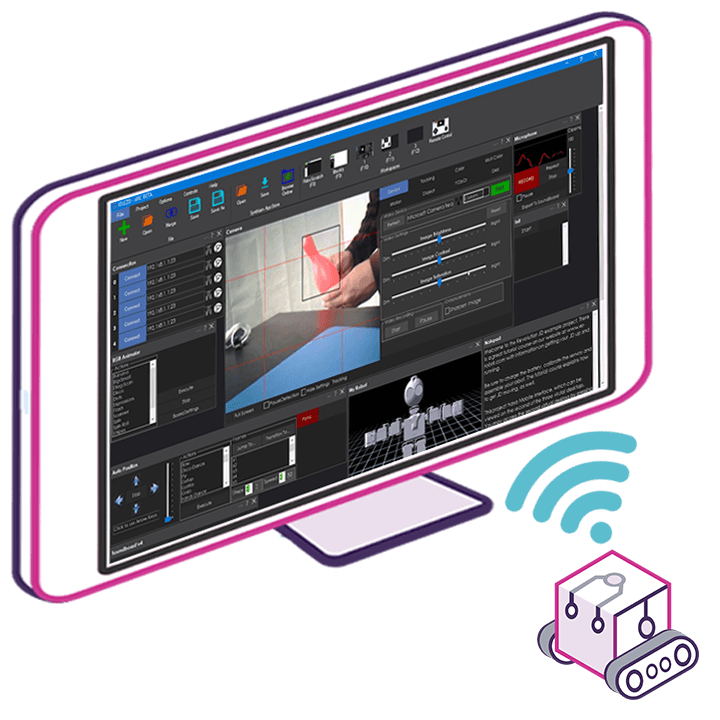 Upgrade to ARC Pro
Experience the latest features and updates. You'll have everything that is needed to unleash your robot's potential.