I am looking to control a basic RC Truck using an HBridge from EZ-Robot. The RC truck is quite simple in that it has one motor for forward and reverse. It has another motor for left and right steering. With the regular RC Controller there is no PWM to control the speed going forward or reverse. My goal is to use the EZB controller along with a mobile app to control the RC Truck and add headlights, the EZB camera in the truck bed, etc.

My thought was to use the HBridge PWM Movement Panel along with the joystick pads in the mobile interface builder to control the truck motors to simulate the original RC Controller. I need to control the motors separately. It looks as if the EZB HBridge PWM Movement Panel is set up to control a left and right motor to give you the forward, reverse, left and right functions. This won't work in my case because there is one motor for forward/reverse and another for left/right.

I wanted to control the motors separately and not in conjunction with each and I have looked at the EZB HBridge PWM Movement Panel and the Joystick Pad in the Mobile Interface Builder to see if I could make them work like I want with no success.

Is there a way to do what I want with the existing Movement Panel and joystick pads and if not can the movement panel/joystick pad controls be modified to accommodate cases where one might want to control the motors individually?
Ideally I would like to have one joystick in the mobile interface builder control the forward/reverse function with PWM and another joystick pad to control the left/right functions with no PWM required. Doesn't look like the existing HBridge PWM Movement Panel and Mobile Interface Builder in their current forms won't work. This is my view and I certainly could be wrong. Any thoughts on this matter would be much appreciated.

I think an HBridge PWM Movement Panel/Mobile Interface Joysticks that allow the motors connected the HBridge Hardware to be controlled individually would be useful not only for my application but also other applications. Again, any thoughts on this are much appreciated and other solutions are also welcome.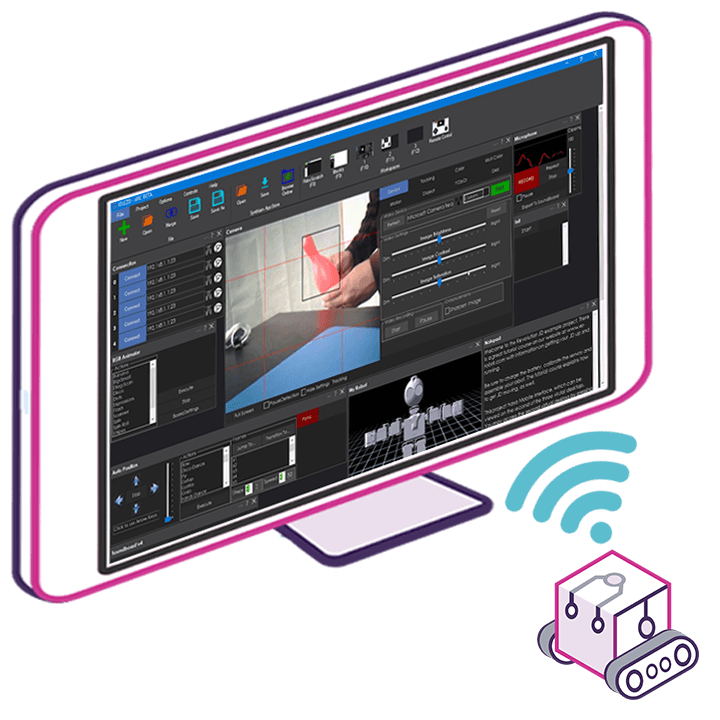 Upgrade to ARC Pro
Synthiam ARC Pro is a cool new tool that will help unleash your creativity with programming robots in just seconds!