Can someone help me with getting my speech recognition to work in Windows 10 on my new PC?  It works fine on an older windows 8 PC that I had been using.

I added the microphone control to the project to make sure that it hears the microphone.  That works. 

In the speech recognition configure menu, when I speak the levels tab on the side goes up and down.  So the microphone seems to be working.  I'm using an external microphone.

There isn't a line readout in the speech recognition control in the upper right corner as there is on my windows 8 version.  So I don'tbelieve the module is connecting  to the speech recognition part of microsoft.   No confidence number or anything.   This is what my project looks like:





When I open microsoft word, I'm able to get the dictation working.  So I believe the speech recognition part of microsoft works, but it doesn't appear to connect to ez-robot.


Any help would be appreciated.  I've been struggling with this for a few days.
---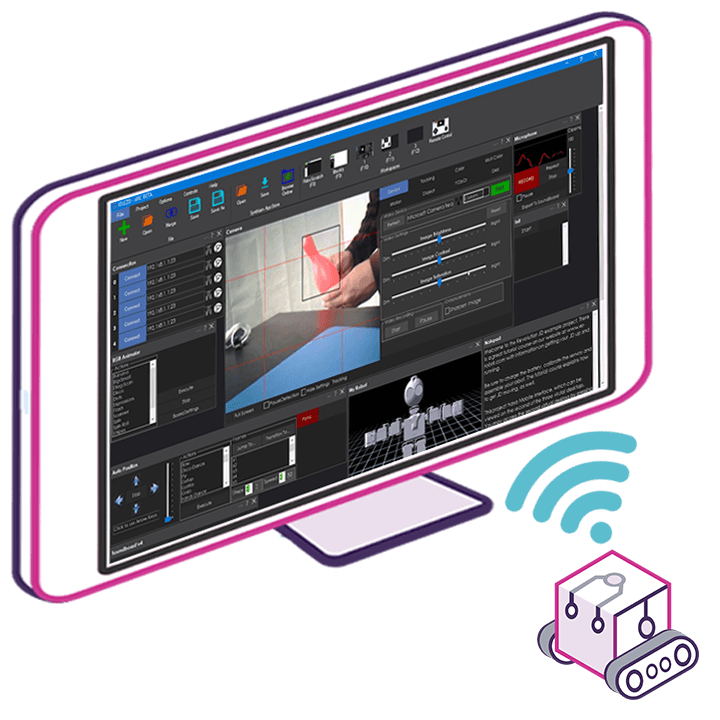 Upgrade to ARC Pro
Harnessing the power of ARC Pro, your robot can be more than just a simple automated machine.