Hello,
I'm a B9 robot builder and saw a post the other day about your robot controller. So here I am and I have a few questions I hope you can answer.
I'm thinking of integrating this into my robot as an add on. Below is a link to some construction of my robot . Currently, I am using a product from Brookshire called VSA and the RAPU, to pre-record animations, by layering the servo captured movements into an animated performance.
I like the idea of voice recognition and autonomous operation and other things your board offers. But mainly I'd like to ask about your servo controls. Can you tell me how many degrees each step is? I see you now have 70 steps per servo. Is that traveling 180 degrees?
Secondly, is there any way to ease in/out when writing the voice recognition con fig, for position. In the demo video you are telling the servo to move to a position and no matter its current position it moves as fast as it can to rend that step position. Is there a way to ramp it up to get to that position and ramp down as it approaches the end position? I am thinking more in terms of frames per second, which is how the VSA uses servos. So for instance if you want to travel from step 1 to 70, maybe 1-15 each step is an increase in speed to full throttle at 16 to 55, then ramps down to 70. Is this possible? Or is this an assumption of a timeline, something this software does not have?
I think you have built, and are continuing to improve a great board and look forward to future additions. I love robots and robotics and I certainly could use this for other projects in the future if not for the Lost in Space Robot.
Keep up the great work!
Will P,s I love Relative servo...brilliant!!
Skip to comments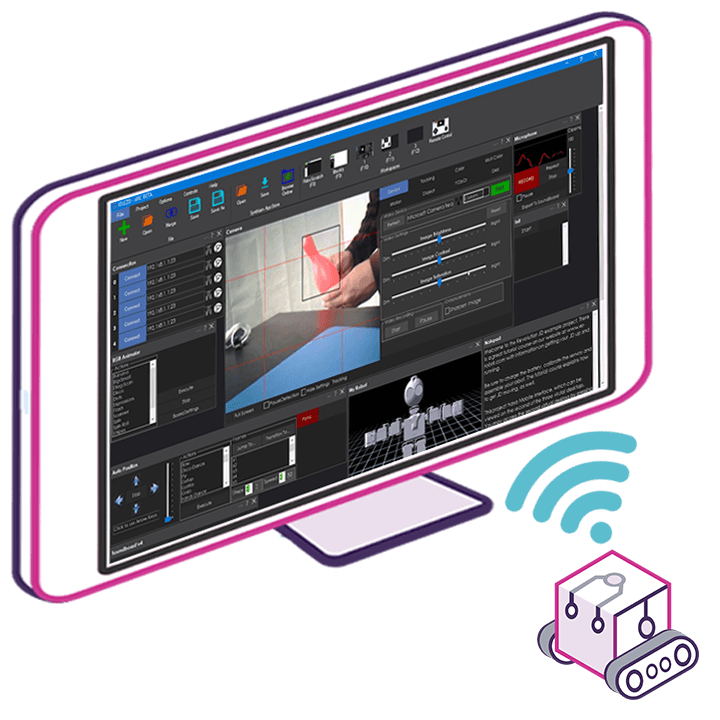 Upgrade to ARC Pro
Join the ARC Pro community and gain access to a wealth of resources and support, ensuring your robot's success.