Hi All,
I've now played with all the equipment that came in the robot build kit and having a great time of it. I made a little proof of concept bot on the super cheap. I used a free paint stir stick from hardware store as his chassis, so I've named the little guy stirstick 1:)

I have some questions about the ping sensor and the movement scripts.

1. Does the ping sensor draw a lot of power? When I start up either a radar scan or Ping collision control it causes the blue LED on the EZ-B to start blinking slightly. I'm using a 7.2 volt NiMH battery. Would a higher voltage batter help this. I also noticed that if increase the scan interval in the radar control to 150 ms that it is visual speedier for only a few ticks of movement then will slow down to what seems closer to the 250-500 ms setting is.
2. Next I used a modified servo control for the drive servos and added a movement script to control the steering servo of a rear wheel. When I use the Movement Panel controls it works nicely, however if I check the collision avoidance in the radar control the rear wheel will not steer even though the movement control is steering the modified drive servos. I am wondering if I am using this incorrectly, or this just something that isn't part of the radar movement control.
3. Regarding the collision avoidance in the Radar control, the bot always moves to the right is this something that can be changed or do you use scripting for this as well.

I created a small movie (1.5 minutes) to demonstrate the questions I have:

http://youtu.be/iNXS0UMxUD8

I also am curious about the port plugs above and below D14 and what these are used for and also the port on the left side of the board with the 3.3 v and 5 v headers?

Thanks for any help

Chris
EZ-B fan!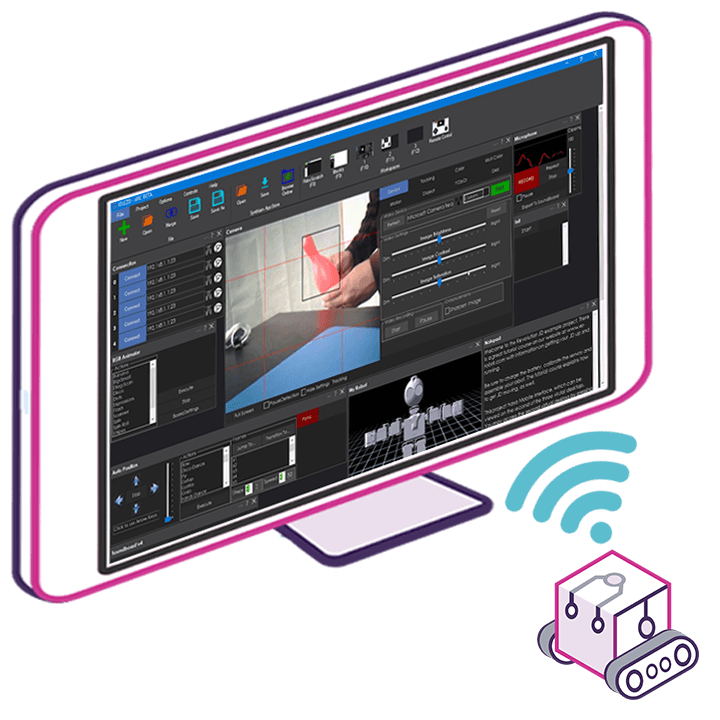 Upgrade to ARC Pro
Unleash your creativity with the power of easy robot programming using Synthiam ARC Pro