Hi Guys,
Just a quick question ..... How many of you have been printing the existing files for JD - and how have you been getting on ? I would love to know what machines you have been printing on and any top tips too!
I have tried a few of the parts (I know they are to be updated soon but figured that it will give me some practice and an idea of what they will fit like). I am having difficulties with some of the parts - particularly where there are overhangs. Things like the EZ connectors on most parts are giving me difficulties as the male connector doesn't sit on the print bed, it starts mid-air an overhang a few mil off the bed. It is also a part that needs to be really crisp or else it won't fit the female connector. If I try printing without support, it just gives me a heap of mess for the first few layers of the connector. If I print with support, then it adds support to other parts (the bridges etc) that were printing without the support fine. It gives a bad finish overall to the parts because of the support being added.
I'm seriously considering re-working to the STL files in Solidworks to create alternatives that don't have so much overhang etc. A lot of the bridges an overhangs look great, but are there for aesthetic reasons and aren't actually critical to the function of the part. I understand te the files are about to be reissued and that the files will have things that make the parts look awesome, but I fear it will only add more complication to the printing of them (logos etc).
I just thought I would check to see if other people are geeting on ok in case it's just me needing to work harder with the printer!
By the way, my printer is a RepRapPro Mono Mendel. I have tried printing in PLA and just bought a KG of white ABS that I tried last night.
I'm just not sure whether the shiny Replicator 2 that EZ are using allows them to print the parts, but that more commonly used printer might struggle.
Any help or tips would be REALLY gratefully received!
Cheers,
Jay
Skip to comments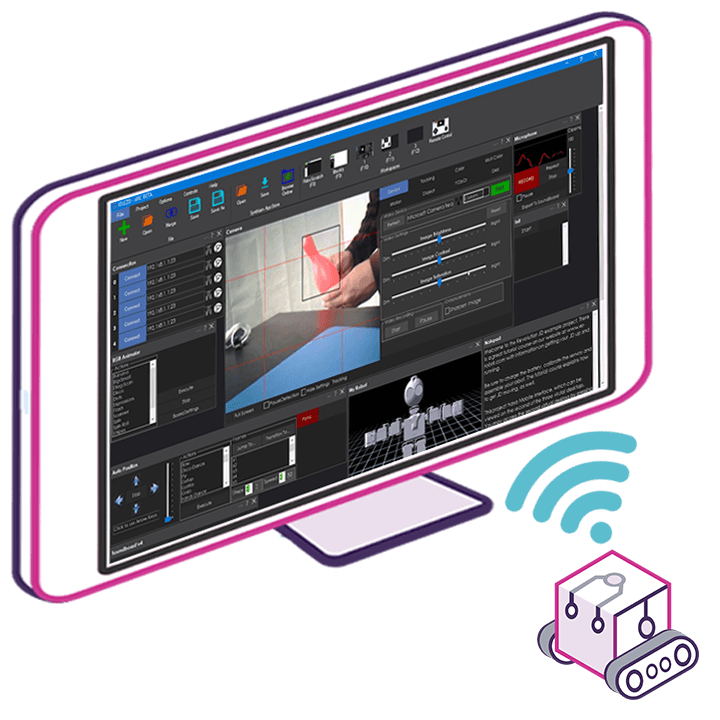 Upgrade to ARC Pro
Unleash your robot's full potential with the cutting-edge features and intuitive programming offered by Synthiam ARC Pro.