Hi all! I'm new here
I've been lurking for some time as I assembled equipment. My plan is inspired by DJ's snow shovel bot and Ampdroid and a few others.
I'm using a Pride Power Wheelchair Jet 2. I've pried apart the controller - the joystick is connected with a 6-pin connector. I've cut the joystick off - although it worked, it was bent and hard to use. Below in the photo I've red box'ed the cut ends. By process of elimination I believe the red and black wires on the 6-pin are power to the joystick PCB, so I have left those disconnected. That leaves 4 wires, which should be right motor +, right motor - , left motor +, left motor -.
I tried connecting each of the 4 wires to the signal pins D0, D1, D2, D3 of the EZ-B and attempted to send a signal to operate the motors, but nothing I tried worked. I tried EZB Controls for HBridge Movement, Modified Servo, Horizontal Servo, HBridge and servo speed. Anyone have any ideas? I'm totally new with the EZ-B software so I'm sure I'm doing something wrong. On the HBridge Movement I tried every combination for the 4 signals.
My original plan was to use a Sabertooth 2x25 - I have it in hand, but this would be so much cooler (easier) if it worked!
Skip to comments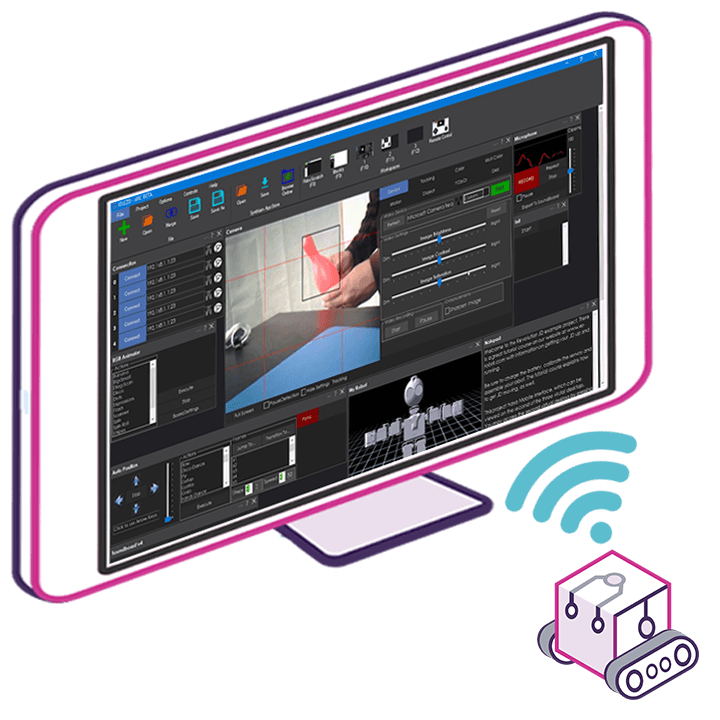 Upgrade to ARC Pro
Become a Synthiam ARC Pro subscriber to unleash the power of easy and powerful robot programming