@EZ-Robot I'd like to float the idea of creating a daughter card that interfaces with the EZB-v4. The main purpose would be to allow a voltage bus selection via dip switch for each IO (ADC0-ADC7, D0-D19). It is a common issue where some devices require 5V (HC-SR04 ping sensor) and others you'd like to use higher voltage like 7V (servos), or even connect direct to the unregulated battery (H-bridge). For example, in my own situation I have a 6V battery for my Omnibot, a buck converter set for 5V, and a boost regulator set for 7V. Now, to distribute these voltage buses would require cutting and modifying numerous peripheral cables, then manually routing them to the correct sensor, while also splitting them off so the signal goes to the EZB. I think a much more elegant approach would be to design a mating daughter card that accepts the various bus voltages and allows voltage bus selection for each IO via dip switch. Furthermore the daughter card would provide a quick disconnect means. You could easily remove the EZB from one set of hardware and move it to another without all the tedious rewiring and later wondering which cable was supposed to go where.

I would very much like to design such a card, but would need the following:

1. mechanical drawings showing accurate placements of connectors
2. the pinouts of the connectors
3. the connector types

...so I can source mating connectors and locate them on the daughter card properly. As I can see the value in this for many in the community and assuming it works out well, I'd be willing to share the design files/gerbers with the community as well.

The daughter card would mate to the face of the EZB and connect to all pins on that face. I2C, camera port, etc. would simply mate with the EZB and route directly to the other side of the daughter card on the same type of connector or else there could be holes milled in the board to allow direct connection to these ports.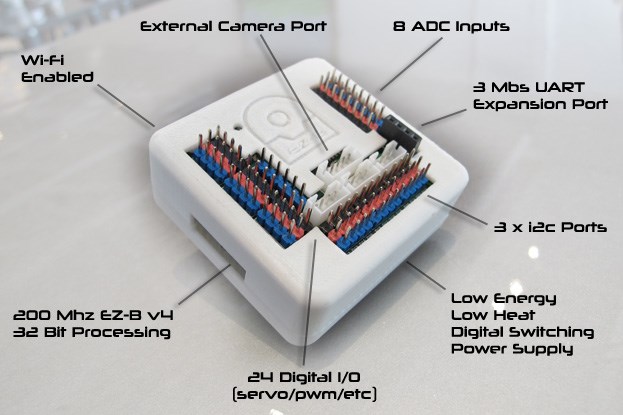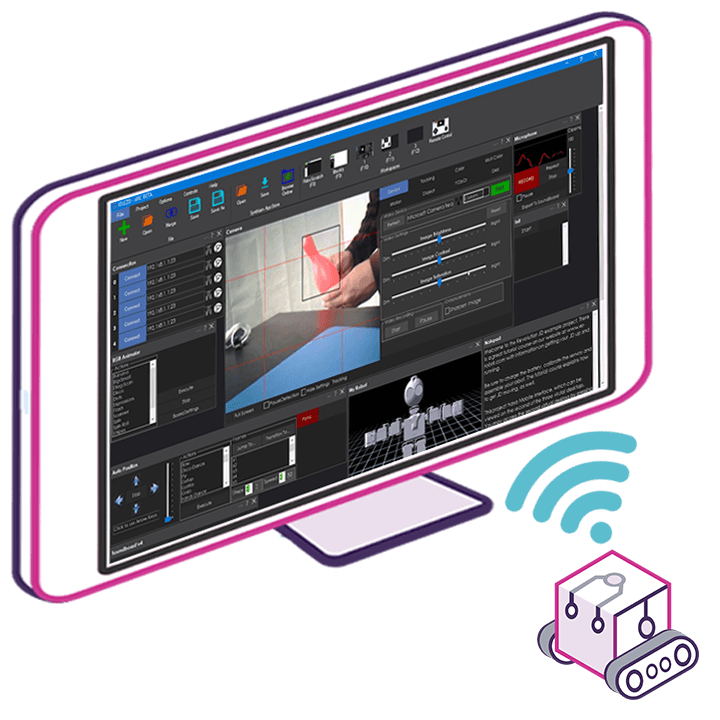 Upgrade to ARC Pro
Your robot can be more than a simple automated machine with the power of ARC Pro!