budel0
Netherlands
Asked — Edited
Hey everyone,
For the last 4 weeks I've been working on my own navigation plugin, that uses ping sensors for it's distance sensing and I ran in to a few problems... Mainly that I'm not a very good programmer... Last time I made a program was in college and that was still in visual studio 2006... and about 2 years ago... But I started with full conviction and dedication that with the power of the internet everything is possible. And so far I find it kind of addictive eek ...
The Goal The goal of this project is to make a plugin that makes my robot and other robots semi autonomous in their navigation. The idea is to have a window with a picture of a robot in the middle and where you click it will go to, both on the screen and in reallife.
The robot will use atleast 5 ping sensors on the front, a Kangaroo for positioning and a compass for determining the direction. Also I will use an arduino to read out the ping sensors and possible others aswell. It reduces the amount of ports required on the EZ-B by a lot.
Short term goals Making all base functions work. By this I mean:
Drive controls: steering, backward & forwards, position & speed control.
Reading out sensors: ping sensors, compass.
More pretty gui features.
Long term goals
Static object avoidance.
Applying a tangent bug algorithm for navigation or similar.
When it works Goals
GPS for outdoors.
Mapping(possibly a sharp IR sensor that scans).
Current state So far I've been working on a config panel in which one can add all the required data and test features on the robot. This is both for testing and for me to learn how to make each feature so I can I apply that later on in the project.
Some images: Mainform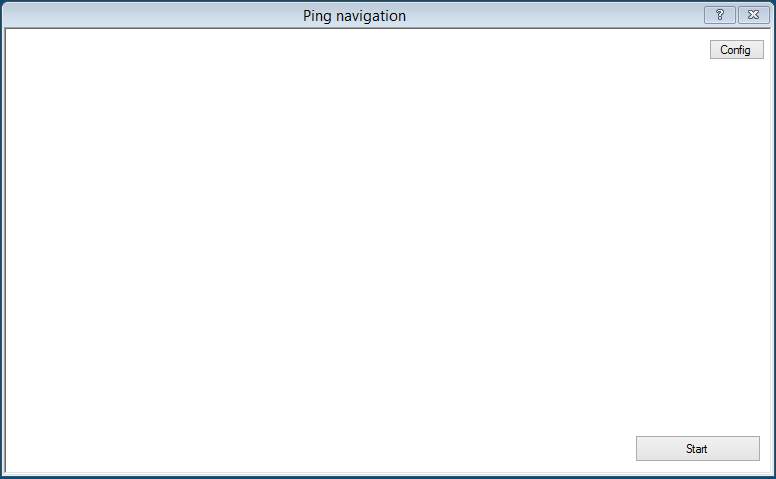 Config General Settings: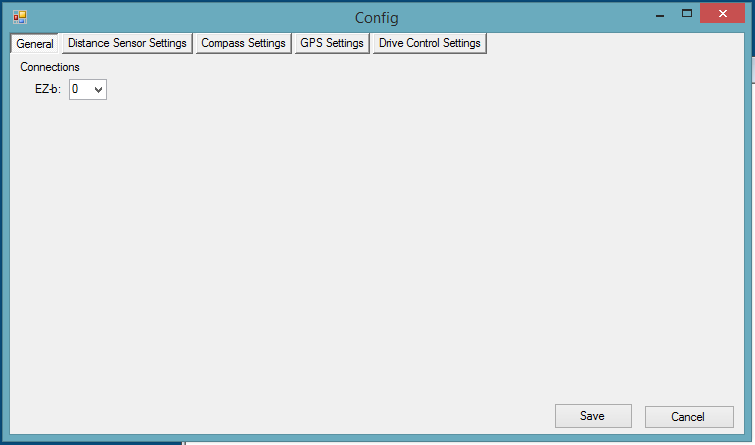 Config Distance Sensor settings: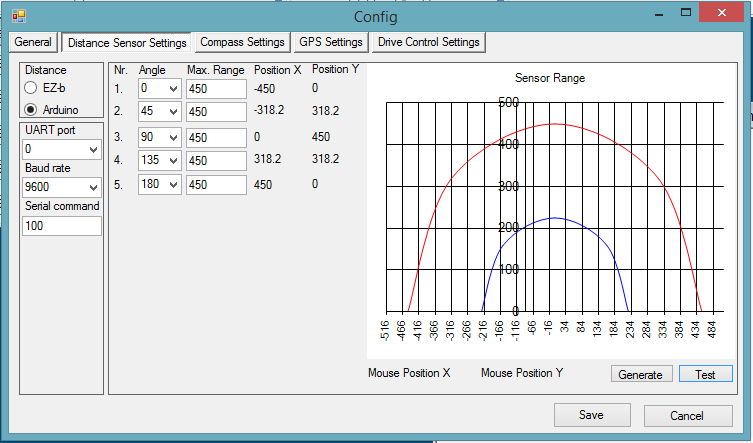 Config Drive control settings: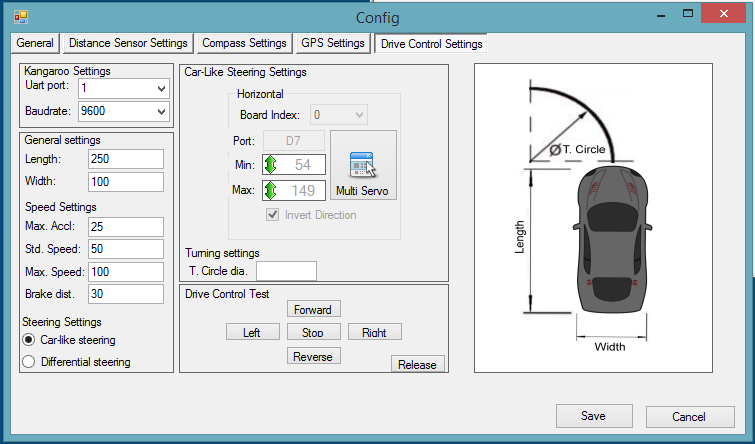 So what's working so far...
It remembers stuff... So all variables are saved and loaded.
It calculates positions based on set angles and set max range.
It controls servo's.
My current issue: I have not been able to get the UART working... It does nothing... I have no idea what the problem is. I tried reverse engineering it from the EZ-SDK and the Dynamixel plugin that DJ made without any luck. I usually get a long way with a clear example, those got me so far my entire plugin.
I want to use the UART to control the kangaroo and the arduino. For the kangaroo I need to:
Initialize the baudrate at 9600.
Initialize the motors by sending: "1, Start, 0x0d" and with a delay(250ms works) "2, start, 0x0d".
Set the motor speed by sending: "1, s-30, 0x0d" and with the same delay "2, s-30, 0x0d".
It's a work in progress, any help would be much appriciated, I will upload it once I complete the long term goals.
Also a many thank you's out to DJ and CochranRobotics for their plugins without I would have probably ran a ground way sooner
Skip to comments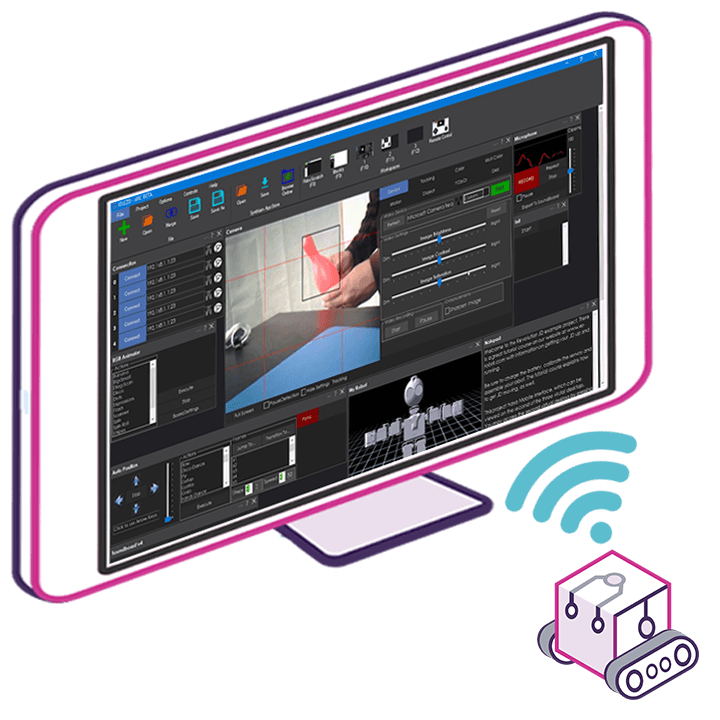 Upgrade to ARC Pro
Unlock the true power of automation and robotics by becoming a proud subscriber of Synthiam ARC Pro.