Ok so many things have changed recently with ex-builder. when V4 is released we are not specifically confined to windows in order to run our robots. A while back there was a small computer mentioned but was written off because it only ran android and linux. However now i think it may be a great option for someone trying to run an onboard computer! its only $60 too...
Thread where it was mentioned:
website to company:
i could be completely wrong in thinking this could work... but for the price i really hope that it does!
Specifications:
Processor Samsung Exynos4412 Prime Cortex-A9 Quad Core 1.7Ghz with 1MB L2 cache Memory 2048MB(2GB) LP-DDR2 880Mega data rate 3D Accelerator Mali-400 Quad Core 440MHz Video supports 1080p via HDMI cable(H.264+AAC based MP4 container format) Video Out micro HDMI connector Audio Standard 3.5mm headphone jack HDMI Digital LAN 10/100Mbps Ethernet with RJ-45 Jack ( Auto-MDIX support) USB2.0 Host High speed standard A type connector x 3 ports USB2.0 Device ADB/Mass storage(Micro USB) Display HDMI monitor Storage (Option) MicroSD Card Slot eMMC module socket Power (Option) 5V 2A Power System Software Linux : Xubuntu 13.10 or latest version Android : u-boot 2010.12, Kernel 3.0.x, Android 4.x Full source code is available now. PCB Size 83 x 48 mm Weight 48g including the heat sink
Skip to comments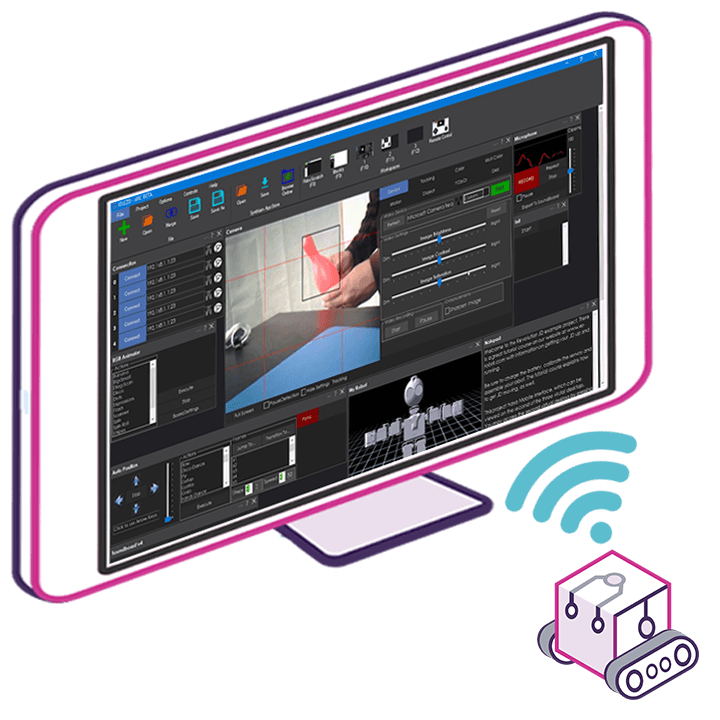 Upgrade to ARC Pro
Harnessing the power of ARC Pro, your robot can be more than just a simple automated machine.