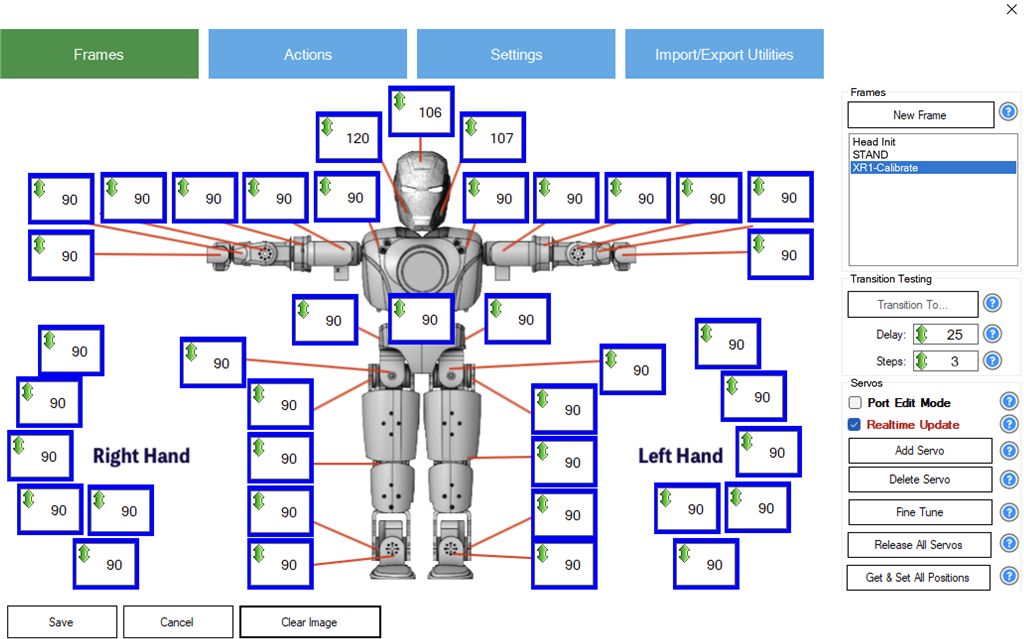 DJ or anyone else,  I have a few questions based on my limited knowledge of ARC.  The one thing I have learned about ARC there are many places where you can add scripts and many ways to make things work.  With that said I am working on a Biped robot project and at a point I want to work with Auto Position (Gait) skill and the MPU6050 skill.  I understand the concept of how both of these skills work so let me just jump to problem/question.

Problem:  I want to add stability logic within the movements of the auto positions and also when no Auto Position frames or actions are actively moving.

So I think when not moving AutopositionStatus = 0 I can just use a looping script in the MPU6050 skill to look for conditions that will trigger Auto Position frames or actions.  But when using the Auto Position skill I need to add scripts within the:

1. Auto Position Start Script
This script will be run before a frame or action is executed.

2. Auto Position End Script
This script will be run after all the frames or actions in the queue have been executed.

So one question is should I stop the MPU6050 looping script in the Auto Position Start Script and start it backup in the Auto Position End Script? and at the same time add login stability logic in the end script before turning back on the MPU6050 script?  

I am just looking for the best place my code within ARC so if anyone has done this and can provide more insight please let me know.
---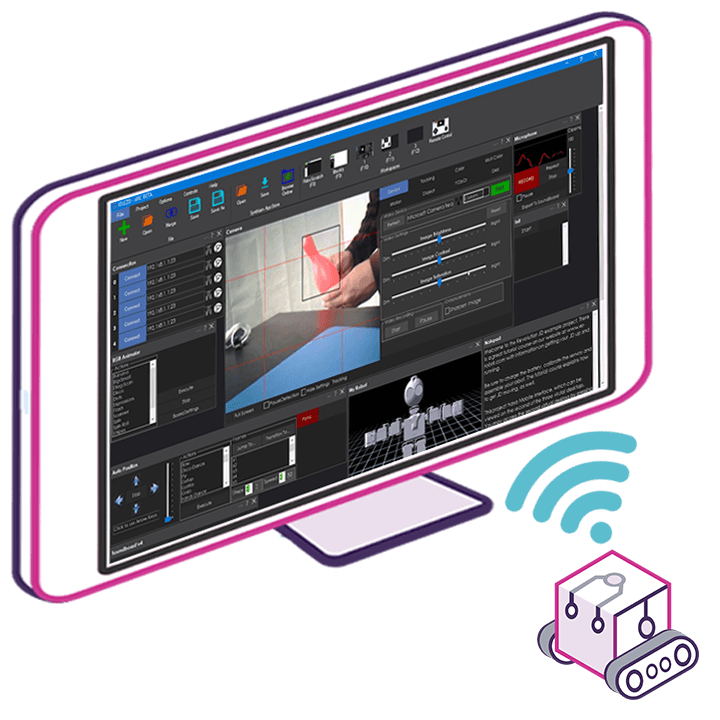 Upgrade to ARC Pro
Harnessing the power of ARC Pro, your robot can be more than just a simple automated machine.