Hello everyone,

I'm opening this new thread because so far I still haven't resolved what looks to me either as a limitation of ARC or something wrong in my config, but I'm not sure so I'm checking.

I have succeeded in having my robot docking by itself, to the point where it will try again and again until it succeeds, re-centering its position toward the dock. So far, so good, I tried it several times and each time it eventually succeeded so I'm quite proud of the achievement here. I posted in a different thread a video and the EZB file for those who are interested, just do a search using my name, Elfège (it should work without the accent on the è).

Now, here is my question : although it works better than I expected, I still can't figure how to use severa glyphs for differentiated actions.

Each time I tried to use the glyph1, 2, 3 and 4 in the camera settings, it would always prioritize the script start menu content or, if I don't have anything in the script start, most of the time it won't recognize the glyph although it detects the object as A glyph but never or almost never as Glyph_1, 2 or 3.

Knowing how to do this reliably is the only way to achieve a full track back to the docking station.

I thought of using color, object or QR detection, each time the same problem : either priority given to the sole "script start" content OR totally random results.

I looked online for some codes I could use to have the objects identified reliably within a separate code (in the script manager), but same result : no reliable detection/identification.

There must be something with my config and there's another symptom that seems to indicate that : When I tried to work with QRcode it would literally NEVER recognize them, even after tons of frames while the robot and its camera stood in front of the QR code. It would only say something like "QRcode detected, coordinate, coordinate" in the debug.

So here I am, with a perfectly working autodocking system that is efficient for it is ultra-simple (it was really hard to find the simplest and therefore the most efficient way to achieve that, there's some good old French-cartesianism involved here I guess...).

Any idea?

Thanks A LOT in advance to whoever will bring some light to me!

My config :
AMD FX 6300
16GB DDR3
Windows 7 ultimate

2 EZB V3 working in parallel

tried the detection with both my old EZB V3 wireless camera and the Kaicong IP camera that I prefer to use for most of my projects (because it is cheap about 30 bucks and has night vision).


Sincerely,
Elfège.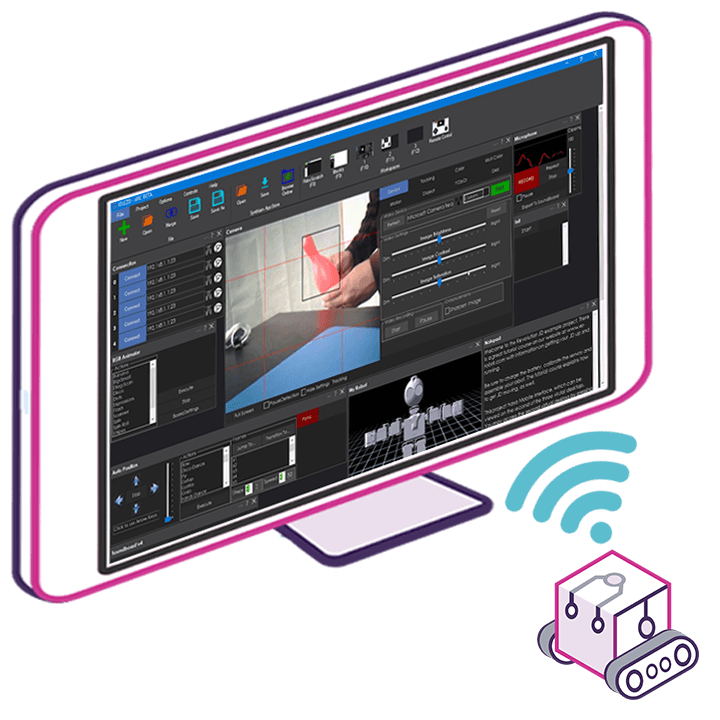 Upgrade to ARC Pro
Experience the latest features and updates. You'll have everything that is needed to unleash your robot's potential.