Hi all, this is my first post, and so i apologize in advance for etiquette problems (and i will try to learn and improve rapidly.)
I'm starting an ambitious project with mutliple EZ-robots (love this system!) and i would like to modify the standard JD head front-piece by adding a 'bell-bottom' as shown in the photo attached (i did try to follow the instructions posted in this forum for attaching a photo) for this character called 'Chime'.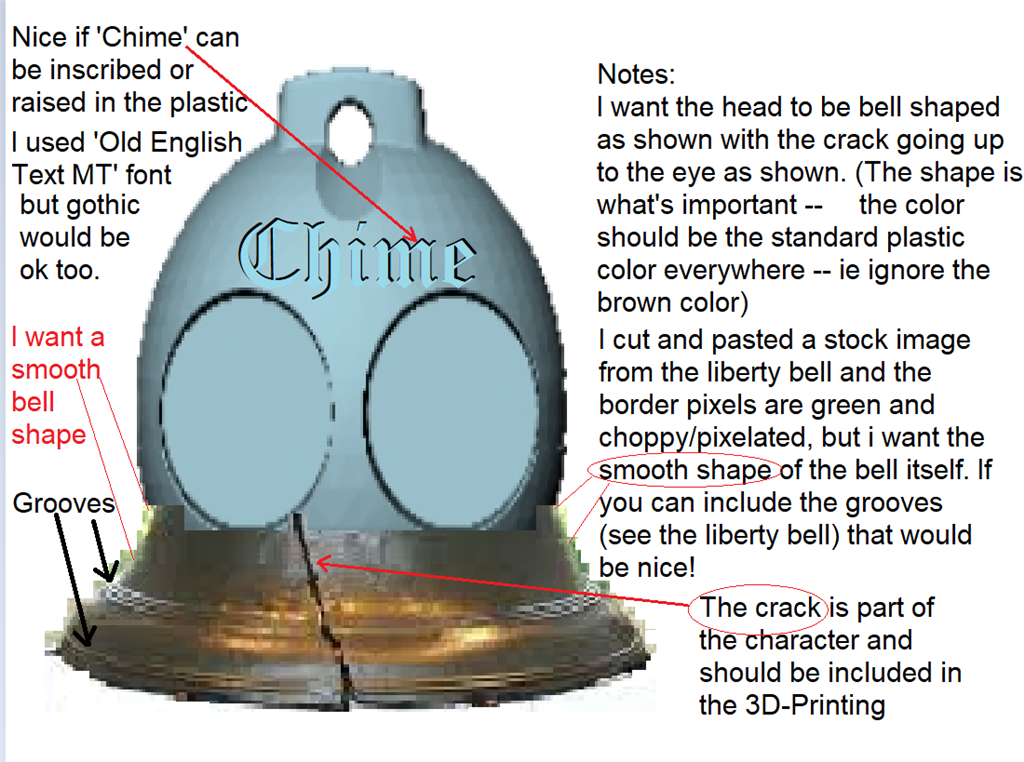 The idea is to keep everything the same and hopefully have no impact on JD's behaviors (e.g. head stands) but add some superficial plastic as shown to add character (so that his head looks like a bell), and it would be ideal if the 'Chime' name could appear centered on the forehead similar as shown.
My problem is i have 1) no 3D printer and 2) no experience in this area (other than those 2 issues, i'm extremely well-positioned for a 3D project like this:).
If anyone out there has a moment to point me in the right direction, i would be *VERY* grateful -- thank you!
-Richard 'twitch' R.

Notes: This character has a crack in his bell, like the liberty bell (this crack can be molded cosmetically in the bell-bottom and does not have to be an actual crack -- ie think of it as 'a scar'). I lifted/overlaid an image of the liberty bell to try to convey to you what i am hoping for, and the result shown in this photo is pixelated/blocky/blotchy/green-brown at the bell-shape perimeter, but i want a smooth bell-shaped perimeter. It would also be nice to have the beautiful concentric grooves at the bottom, which the liberty bell also has. (Note that i intend to use the standard head back-piece molding, because the front is the most important part (but if somebody felt it was no big deal to also add the bell bottom to the back piece somehow, that would be a nice addition).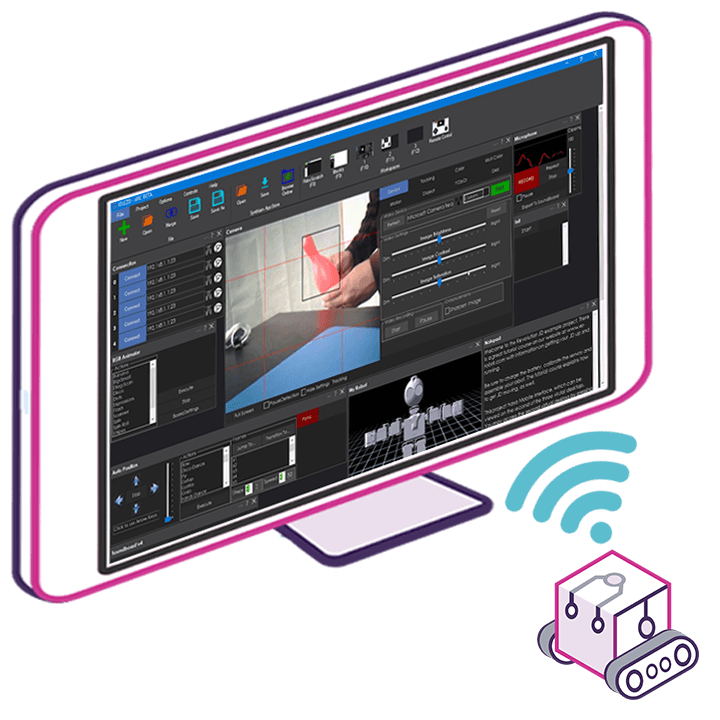 Upgrade to ARC Pro
Experience early access to the latest features and updates. You'll have everything that is needed to unleash your robot's potential.