I received Six two days ago after having it on order for one year. I was glad to see it. It took my wife and I four hours to assemble Six. The assembly instructions were good, but like anything new, there can be a few improvements.
First improvement: The port connection information should be made more obvious, it is there, but in very small font and easily missed.
Second improvement: On the servo orientation some of the servo's are ninety degrees off-set from others. The default view should be more obvious on which way the servo is positioned. We had to remove several servos because we put it together the wrong way at first.
Third improvement: We did not find any labels to put at the end of the servo connectors to identify which ports each connector gets plugged in which part of the main computer.
Fourth improvement: The shipping of Six was nicely packaged, however not very usable during construction. We had to remove everything from both layers of the foam packaging to access the parts on the bottom. The packaging can be redone so that parts are available in the order they are needed for construction.
Fifth improvement: I had ordered an extra 6 lever servos for the additional degrees of freedom in movement. I also ordered two of the grabber arms. These parts were placed randomly at the bottom of a cardboard box, which then had bubble wrap on top of them. With the main robot box slipped down on top of everything. I was not impressed.
Sixth improvement: The software startup was somewhat difficult. The robot did not make any sound or audio message upon boat up. Thanks to EZ-Robot support, they have been very helpful in resolving this issue.
Seventh improvement: I realized that even with no sound that the robot would connect to the Wi-Fi in AP mode. I then loaded the example Six program. After some playing to learn the software, we got the robot moving. At this point in time I am trying to figure out how to calibrate the servos as movement is still unbalanced.
These comments are meant to help in improve the product and I appreciate all the support of the EZ-Robot team.
Thanks, Neil Sablatzky
Skip to comments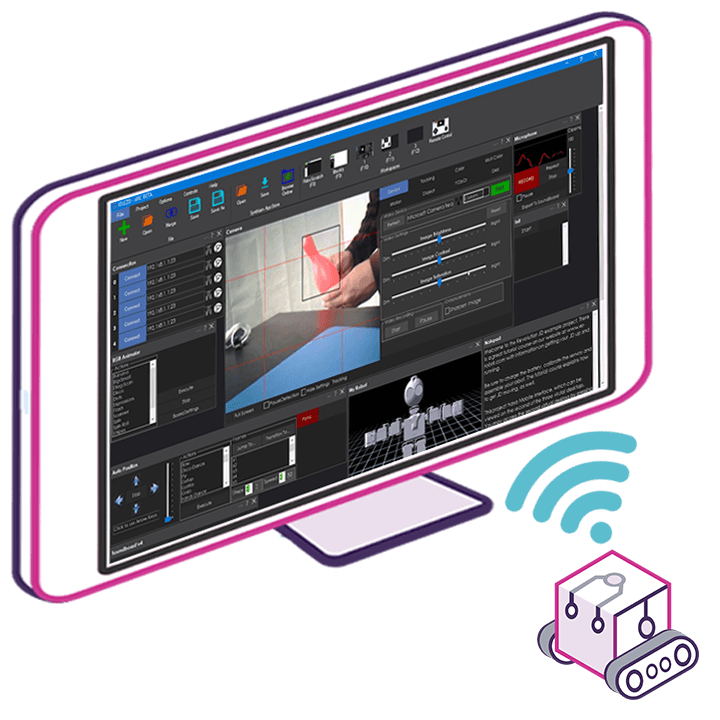 Upgrade to ARC Pro
ARC Pro will give you immediate updates and new features needed to unleash your robot's potential!