Hello all,

I was across the country for work when both my EZB4s and cameras arrived at my house. I'm back and today I unboxed everything. My first impressions are...wow. Are we sure there is not a missing "1", like its maybe version EZB14? Really, an enormous advancement over v3. Everyone there who was involved with the creation of this board and camera, my hats off to you. DJ you have done it again. Another game changer.

The EZB: I really like the color coded ports. I have so many controllers and they all connect differently, its nice to not have to think about which way the servos plug is turned around. One small complaint, the small writing for the labels on the ports ("D0". etc). At 48, even with reading glasses, its hard to see. But, I've printed the schematic and as long as I have the EZB oriented correctly I know what ports are where.

Connecting was easy with my router. I have it set up as a client. It was fast and straight forward.
I look forward to trying out the Dynamixel set up, and have ordered two to play around with.

The camera: speed and clarity are amazing. I know alot of the improvements are under the hood, but the camera is just outstanding. I tried all the camera controls and they were super fast in response to the input from the camera.

The EZ- Builder software continues to be more powerful with each update. But things in the pipeline, like a wi-fi serial terminal, are just outstanding improvements. I'm also looking forward to the IOS version of the Mobile builder since I own a shoebox of Iphones and Ipads. I'm sure the wait is due to Apple and not EZ Robots.

As some of you know I'm working on a Kickstarter campaign that uses the EZB exclusively. I had postponed it for a few months while I waited for the EZB v4, and I'm glad I did. The improvements added will only make the product shine brighter. Hopefully it will help EZ Robots grow through sales. I'll release all the info, videos, pictures, and Kickstarter info here first. I'd like the community help it grow, by adding scripts and ideas to the EZ-cloud. What better place than this forum?

I know you guys at EZ Robots have had a very difficult year, but its slowly paying off. The company will reflect that in continued success and growth in the coming months and years. To all the EZB employees and DJ, wonderful job!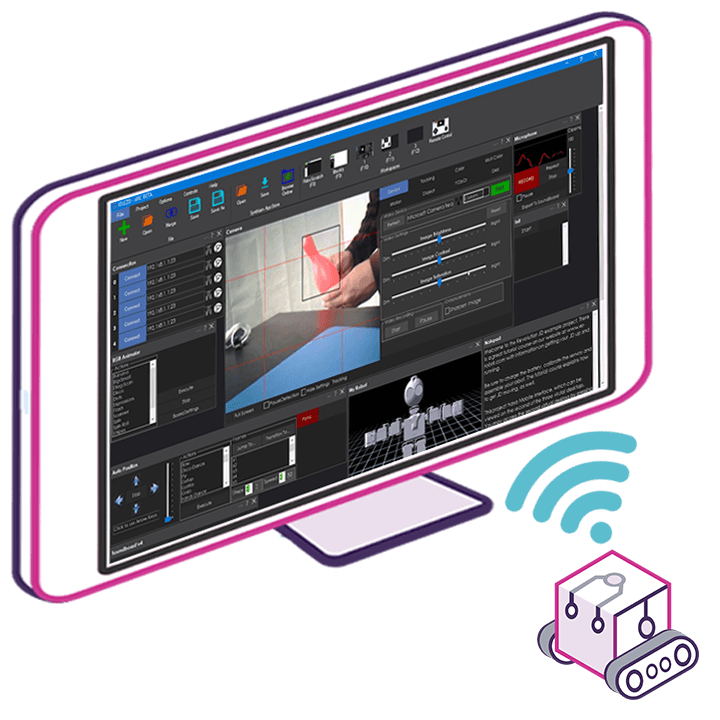 Upgrade to ARC Pro
ARC Early Access will give you immediate updates and new features needed to unleash your robot's potential!